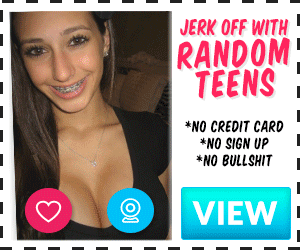 If your new to my stories then you can get caught up by reading my past posts. My posts involve sex, crossdressing, group sex, bondage, gay sex, cuckolding, public sex, polyamory, and other taboo subjects. If those subjects offend you, leave now. If the only thing you do is leave a negative comment, you'll be blocked, no warning and no questions asked.
I'm Ben, 23 male from USA, and I'm a bisexual passable crossdresser. My fem name is Becky, and I'm a geeky sub who enjoys sex with my girlfriend Gwen (23) and our boyfriend Zach (35).
We finally got our house!
So we got a new double wide trailer house and got it put in a neighborhood where the landowners do not care who is in the house as long as the space rent is paid. Zach is the owner of the house, and we have a king sized bed in the master bedroom that Gwen can decorate however she wants. Zach's game room has his modeling desk, retro games, and a futon, and my room has a queen sized bed, the bookshelves and the computer desk. The reason why my room has a bed and Zach's room only has a futon is because it is his house and he can sleep in the master bedroom anytime he wants, so I sleep alone in my room way more then he does, but we have already been switching it up on occasion.
For our housewarming party, Zach invited Matt and Jack to come over that night but my dad wanted to come over so we told him to come over for lunch since he was coming with his girlfriend Diana. This was the first time she met Zach and we told her that the three of us were in a poly-relationship. She was very supportive and liked Zach a lot. We all had a nice lunch that I cooked and we had a fairly normal conversation. I'm glad that dad found someone that I can be open with. And before anyone asks, I was wearing my normal clothes during lunch.
So after they left, I took a shower, shaved and started to get dressed for the late party. I put on a black fishnet & lace body stocking (no sleeves, open crotch and ass), my chastity cage, pink corset, pink heels, pink elbow length sleeves, black & pink g-string, black collar, black flared micro-skirt and put on my make-up and put my hair up into pigtails. I try not to toot my own horn, but I looked hot as hell.
Now just as I finished getting dressed, Gwen got a call from her friend asking to come over. I was perfectly willing to just stay in a room while she was there, but she wanted to stick around for the party and know more about our open relationship. We had talked about it for awhile and Gwen said her friend (I'll start calling her Stacy) can be trusted with our secrets and was very open minded and kinky in her own right. Zach asked what she was interested in doing and told Gwen to warn her that our late night party would be a sex party, and Stacy told her for now she just wanted to watch and maybe join in if it was ok with us. I decided to just let it happen and told her she could come.
Stacy came over with a house warming gift (some scented candles) and Gwen gave her the short tour as I prepared myself to another person to see me for the sissy slut I am. For context, I have known Stacy for years since she went to school with Gwen and I, so it's not like a stranger seeing me as a sissy, it's someone that knows who I am. I hear Stacy ask where I was and Gwen told her I was getting dressed, so I took a deep breath and walked out. Stacy's jaw hung open when she saw me. "Is that really Ben?" she asked, and Gwen told her "when he's dressed like a sissy, her name is Becky." I must have been as red as an apple with her staring and giggling. We sat down with her and told her how we were in a poly-relationship and how I liked to be submissive to them, and she had a hard time believing some of our stories. "No way you did that" she said a couple times, but Zach told her "you'll see" and he enjoyed having his hands on me and Gwen while Stacy was there. He asked her if she was okay with seeing us all having sex and asked Gwen is she wouldn't be embarrassed. That's when I learned something about Gwen. Before she and I started dating, she and Stacy got tipsy at a party and they both gave a guy a blowjob together and made out while doing it, and Stacy said she would share a secret with us and admitted that she was sleeping with her ex-boyfriends father behind his back. Wow.
Matt and Jack showed up and they were very happy to meet Stacy and hear that she wanted to watch. We started by ordering some pizza, and I answered the door but didn't seduce the pizza guy. Regardless, him seeing me like that was embarrassing. We started to eat and pull out some drinks as we started playing Never Have I Ever. We were drinking beer instead of shots so no one got too drunk. We learned a lot about each other in that game. When I said "Never have I ever cheated on my date" Matt and Stacy both took a drink and they both had the same reason, "I found out they cheated on me first so I wanted payback" and everyone took a drink when I said I never smoked pot. There were plenty of embarrassing sexual things I had to drink to like when Matt said "I never gave a stranger a blowjob in a bar" and Zach said "I've never been tied up outside and used as a fuck toy." I know they did that just cause Stacy was there.
Once everyone finished at least two bottles, Matt said he was getting turned on by the hot confessions and needed some relief, so he stood up and stood next to me while petting my hair. I knew it was coming so I just took a deep breath and unzipped his pants and pulled out his cock. Stacy was pretty impressed with his member and I started licking it while Zach started touching Gwen. Jack stood up on the other side of me and dropped his pants, so I took his cock in my other hand and went back and forth sucking each of their cocks. Stacy said I looked like a porn star and that comment made me leak in my cage. Zach was making out with Gwen now and Matt said to me "you don't want Gwen to get lock jaw getting his cock for her pussy do you? You should suck his cock for her since you have way more practice sucking cock then her." If it wasn't clear before it should be clear now that Matt has a big fetish for humiliation, and he loved humiliating me with Stacy there. Zach stood up and pulled down his pants so now I was sucking his cock while stroking the other two. Stacy was surprised at how big Zach was (even though his friends are almost as big) and she said Gwen was lucky to get dick that big. Jack reached down to my corset to unzip the front and pull it off, then Matt told me to lay back on the coffee table and he pulled off my panties, stuffed them into my mouth and showed Stacy how wet my chastity cage was. Her first words were "oh my god how do you fit in such a tiny thing?" Matt quickly replied "cause he has a tiny dick." I was so damn red I couldn't look at her, and Matt used my leaking precum as lube to start fucking me. I moaned through the panties in my mouth but Jack pulled them out and pushed his dick down my throat. By now, Gwen was stripping and rubbing her pussy lips on Zach's cock. That was finally enough for Stacy and she pulled off her shirt and started licking Zach's dick, which made Gwen get down and start doing the same. Stacy asked if she could ride him and Gwen said yes, helping her friend climb on top of Zach and riding his cock while she made out with him. Matt took me over to Gwen's pussy so I could eat her out while he and Jack took turns fucking my ass. After seeing that, Stacy said she wanted me to eat her out so she and Gwen switched and Gwen mounted Zach's dick while Matt pushed my face into Stacy's pussy while he pounded my bussy. Zach and Jack started fucking Gwen in her ass and pussy, causing Stacy to call her a greedy slut, and Matt encouraged her to call me names too. I was surprised at the mouth on Stacy as she said "I always knew you were a tiny dicked bitch. I don't blame Gwen for needing some real dick. I would have locked your dick up too if you were my boyfriend. This is the only way you ever get pussy don't you." Her words sent me over the edge and I came all over the floor while Matt was balls deep in my ass.
Thanks to the beer, the night was pretty hazy but that all I remember. Stacy didn't fuck Matt or Jack but I do recall her sucking Zach's dick again, and she enjoyed watching Zach fuck me too and Stacy cheer "yeah you took his girls pussy, now take his pussy." Oh my god I think Matt created a monster, or she was always into stuff like that and he just brought it out of her. After we all finished, Matt and Jack drove home, Stacy and Gwen slept in the big bed and Zach took me to the guest bedroom to sleep with me. It was a wild and fun party to break in the new house lol.
So after all was said and done, Stacy said she would love to have a 3 sum with Zach and Gwen and was curious to watch Zach fuck me, but she's not sure how she feels about what else and doesn't want to impose on us. Diana now knows about our relationship and she already knows that I'm bi and crossdress so I'm sure she has guessed at our sex life but it looks like she is going to respect our privacy. I'm going to try to do all of Loctober next month so we'll see how that goes. I hope you all enjoyed the story.
Be nice to each other and have a great day.