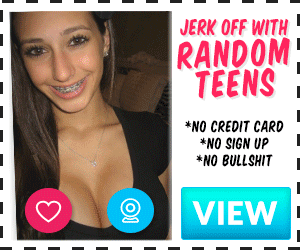 Hey girls, if you love lesbian sex or if you want to explore a new sensual experience, get your device and be alone till you finish this story. By the end of this story, if you could cum or get wet by reading this, tell me in my email.
So this story is about how my hubby's colleague and I experienced lesbian sex to satisfy my sexual urges. My hubby works in a small team in his office. This new joinee in his team, however, was in a different location. Her main office is located in Bangalore.
So she was asked to come to the office, get the 2 weeks training, and then move back to her location. Being a South Indian, I always love how North Indian girls carry themselves and have good shape and sexy body.
She was afraid to stay in a hotel due to corona. She asked my hubby about it. My hubby advised her to stay at our house. Our house is close to their office and a 2 BHK spacious apartment. I was okay with it as I also want a new company during this lockdown.
So the day she arrived, hubby shared the location, and she came to our home directly from the airport. She was wearing jeans and tees, perfectly fitting her body and showing her boobs and shape very well. I received her and showed her room. I asked her to take a bath and come for dinner.
Since it was already late evening. She has locked her room, took a shower, and came in a long shirt kind of dress without any bottom. I was worried that my hubby will get thoughts on her, which I don't want. We had dinner on our table and left to sleep in our room.
Once I closed our room, I asked what kind of dress she wears. And I warned, "You should not look at her every time and try for chances. I will kick you." Hubby agreed. And then he said, "I love you, baby, I want to eat you." I kissed him, and we started having fun kissing each other.
He started pressing my boobs and pushed me to bed. We did erotic and hardcore sex that night. He fucked me 2 times that night itself and each not less than 30 mins fucking. Our bed was also making noise while my moaning was on top of it, which I couldn't control much.
I was sure my hubby has got aroused by her sexy shape and body, thinking her he is fucking me so hard. Anyways, I enjoyed that night very much. And we slept off.
In the morning, I cooked breakfast for all three of us, and my hubby left to office as he wanted to go early. However, since her joining was on the next day, she was staying with me at home. Once he left for the office, Shaini came close to me and said, "I hope you enjoyed it really well last night."
I was shocked and saw her face. She was smiling at me and said, "You seem to be very lucky to get such long sessions." I said, "Sorry, I couldn't control hence made some noise."
Then I asked her how is her sex life. She said it is very dry as her boyfriend left her a year ago. She was not interested anymore in a relationship. She was feeling bad that her boyfriend left her. To console her, I hugged and kissed her and said, "Don't worry, you will find a boyfriend soon to get sleepless nights."
She pushed me back and said, "Your hugs give me a lot of thoughts of last night." And then she touched my boobs over my nighty and said. "These boobs which got crushed yesterday, isn't it?"
I replied, "Yes, you are right," and pressed her boob. I said, "Yours is also very sexy." And continued pressing her boob as I was also attracted to her. With that, we started kissing each other.
She whispered, "I was waiting badly for some kind of pleasure. You accepted my signal by responding to touch my boobs. You are so naughty, girl." I told her, "You are looking so hot and sexy. Good to see your sexy body and make glory to it."
We moved to the bedroom where I got fucked last night with silence. We cuddled each other on the bed and started smooching each other. She pushed me down on the bed. I pulled my nighty over and saw my black bra hanging on to my boobs and hiding my nipples.
She pushed me down on the bed and started sucking my nipples. She was playing with her hand on the other boob. It was tempting me so much, and enjoyed it. I slowly removed her t-shirt and saw a pink padded bra that was closing most of her boobs.
She was 34D, and mine was 36C. I started eating her boobs in response to her action. Her boobs were so sexy to hold, and I sucked those light brown nipples. She started light moaning. I sucked her so hard, and she felt the pain in her boobs. I liked it so much because it was stiff and rounded sexy boobs.
Then I whispered to her, "Let's do 69 position." She came on top of me and started licking my shaved pussy. Whereas I inserted my finger and licked her pussy and ass. I have done 69 position with my hubby many times. But this experience was different.
I am also eating her pussy from top to bottom while she is eating mine very deeply. We were eating each other pussy for more than 15 minutes. I did insert my finger inside her asshole too slowly. She stopped it due to pain. I spanked on her ass and said, this is beautiful.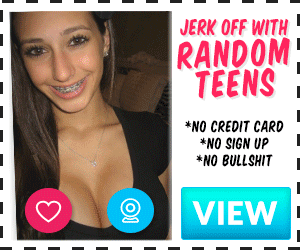 Then we came back to the normal position and started kissing each. I kissed her fully with all my saliva inside, and it was so erotic too. Then I moved a little down and kissed her neck. She was moaning. It was lovely to hear a girl moaning.
Slowly I rubbed her back and moved my tongue downwards. Her bra was still hanging on her half exposed her sexy rounded boobs. I bit the bra with my teeth and pulled it down. Her boobs just popped up. I blew hot air with my mouth on her black sexy nipple and suddenly sucked it with my hungry lips.
She started moaning again. I put enough saliva on her nipples and rubbed it with a finger. Now slowly, I blew some air for her to feel the cool breeze on her nipple, making her hornier and enjoying every bit of it. Now my hands went down while my mouth was licking her every inch of the body so sensually.
My finger was rubbing her clit slowly and increased the speed on it. She started moaning continuously. She was about to cum, and I went down and licked her pussy. I took all her cum in my mouth and gave back to her mouth by kissing her very deeply.
I started rubbing our pussy against each other. I was fast and grabbing her ass towards my pussy. I cum all my juices down in no time, and she started licking it gave me back in my mouth by kissing me. We lay on our bed without any dress and slept off.
She woke up and said, "This is the best experience I had. Your hubby is too lucky to have a sexy wife." I told her, "I am too lucky to have him as hubby. He is the one who taught me about all this and made me an expert."
Thanks for reading. If you liked this story and my other stories, please do share your thoughts, feelings to my mail [email protected]