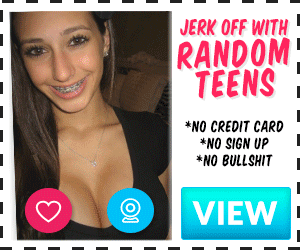 This is a story of me with a horny bus driver. So, coming to the crux, I am a fair, good-looking 21-year-old guy in Delhi fair and medium built. I have a hard 6-inch cock and a decent shaped ass, given hereditary from my mother.
I have had a decent share of sexual encounters with very posh and sophisticated mannered girls. I guess so is my mother's case. But she was no shy lady. She stopped working years ago and stayed at home. But was always dressed well with light makeup on.
She used to wear jeans, shirts, long frocks, and tight salwar suits. Her size would have been 34-30-36. But something I can not explain here was her thighs, so big and juicy in her tight jeans and salwar. She looked close to actress Zareen Khan. So I'll call her Zar in this story from now on.
I am also quite fair like her. I have got so many compliments on my good body from my boys' hostel mates. Amongst them was one who slept with me on my bed for a few days due to hostel room shitty allotment. He caressed my ass, laying beside me in the blanket.
From there, I had developed a strange sense of eroticism whenever someone rubbed or made love to my ass. Anyways I was never fucked or told any of my gay thoughts or any dirty thoughts of my mother to anyone. Although a lot of people otherwise saw her with lust, which I very well know off.
Coming to the day of the action. We both had to travel to Nainital from Delhi in the evening and reach the hotel. My dad was about to join us there for a get-together. I dressed up in jeans and a t-shirt and a thick jacket. My mother wore a white color tight pajama and yellow kurta and a jacket.
Her melons were quite a piece of attraction there. The bra lifted her boobs, and the open jacket also highlighted them, and the zip could not go beyond her 36-size.
Well, we got on the bus. It looked shady but promised to take us there on time. A few hours went by normal on the bus. But then everybody began to either sleep or get down at their respective stands. I left my seat and went ahead to the drivers to find out the location and know more about the journey.
Mom was sleeping by then. I got up and saw merely 7 passengers who were still on for the final 3 hours of the journey until Nainital. I went ahead sat with the driver and co helper. Both were actually quite big and manly. They were easy to host me and started talking in general.
They were smoking cigarettes, which they offered me. I went and sat closer to the helper so that I get hidden from the other passengers. The evening began to turn to night and was darker in the mountains anyway.
The whole of the bus was dark by now. No one could see anything. The driver was concentrating on the road. The helper looked 28 years old and a bit taller than me but very strong and hard with thick hands and fingers. He sat next to me, behind the driver.
No doubt, both these men looked very rough types. While sharing the puffs, I accidentally jerked some ash on his pants. I unknowingly began to hush it off with hands in a swift move. I ran my hands on his dick and just removed it. He seemed already horny and hard.
He gave me certain looks that he was gay and started to caress my thighs thereon. I was a bit high and also enjoyed caressing. So I let it on. He took off his jacket and placed it over our legs to cover the thighs and torso area.
I was smoking. He began lifting my t-shirt and rubbing my waist, which was like 30 then but softer than his own. He took his hand further to my groin and noticed my dick was not so hard yet. He quickly took his hand behind and tried to finger into my jeans, trying to find my asshole.
I gave him the cigarette. He continued fingering my little exposed asshole as if looking for gay heaven. I didn't understand what to do. So I looked for his cock again under the jacket. It was still hard and moving like mad and getting hotter. He wanted me to give him a handjob while he kept running my back upper ass.
He threw the joint, opened his loose pant, and took his dick out to give in my hand. It was so thick – like nothing I have ever seen. Not so big but as thick as deodorant can. I felt scared and held back and didn't hold his dick all well.
I was losing my mind due to confusion because I was very turned on already. I knew no one will ever come to know. So I kept sitting and enjoying his feel without touching him much. He asked the driver to stop as he had to pee. It was already so cold that everyone felt like peeing, so he stopped the bus.
The driver went to his side of the road behind some bushes to pee. In contrast, the helper went on the other side a bit deeper. He went behind a small old built wall tall enough that his head was visible as he roamed to find a spot to pee. I also stood beside him, peeing.
He saw me coming and took a step towards me with his hand holding his hard pissing dick. I saw his dick was really hard. He left his dick and held mine with that hand. Seeing this, I removed my hand. My dick grew bigger in his hand, and it was heaven.
In a minute, I turned the other way and held his dick. We both were done and started stroking each other a bit. When his dick was fully hard, he asked me to blowjob him. He was so bossy that I just went down and did what I saw pornstars doing.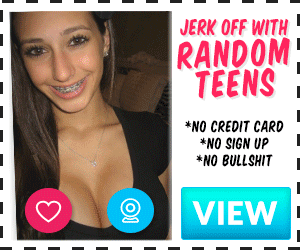 He took his pant and underwear full down and stood by the wall for some time.  I made him wet cause I saw in his eyes what he thought of doing to me, if not a blowjob. I was afraid if he ever tried giving his thick dick in my ass. Although I loved the feeling but feared the pain.
Anyways he asked me to lower my jeans and undie, and I obeyed. He came back and asked me to bend. He was happy seeing such a clean and smooth ass. He kissed my ass cheeks and sniffed my freshly shaven, smooth fair ass hole. He spread it open with hands and ran his tongue in and out.
I could not bear the cold and the chill. I moved towards the wall with my hands on it and my back a little bent with him licking my ass. He was done in a moment, and then he tried fucking me. But it was too much too soon as my ass was tight for that big tool.
He made a few moves. I screamed but of no use for anyone. As it was my first gay experience, he asked me to give him a handjob. And he didn't allow me to cum as yet. So I remained horny. I got so turned on and wild within that I wanted to enjoy everybody on the bus now.
In the next part, I tell you how we delayed our journey and fucked the whole night.