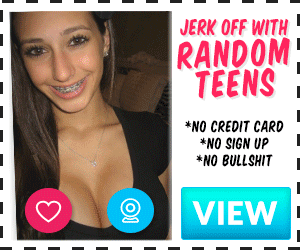 I got a call from Jenna earlier asking if I could come over as her boyfriend left her for another girl. After my shift ended I drove from work to her place to comfort her. As I tentatively knock on the door I see her in a t-shirt dress and not much else. I see her nipples poking out from underneath the dress and her skirt tucked under the coffee table behind her. As she motioned to come in; she broke down in tears saying that because her vaginismus stopped him from having sex, he needed someone who could fulfill that for him and she just wasn't enough for him and that he had been cheating on her all along for all those 4 years. I put my arm around her, noticing her beautiful figure and asked if there was anything I could do to help her. She said that maybe all she needed was time but I suggested a suprise. I got her to close her eyes and waiti for the suprise. I slowly begin to kiss her, she doesn't pull away but kisses me deeply and puts my hands on her breasts. As I slowly massage them she begins to moan softly and motions for me to take off my shirt which I do hastily, revealing my toned torso as she kisses me harder and we move to the sofa where she removes her t-shirt dress and I pull my hand down towards her bare pussy.
I begin to go in small circles round her clit as she starts to moan getting very deeply into it. As her breath becomes faster I break the kiss, my hands swirling faster and faster round her clit making her shake violently as she goes into orgasm, she moans loudly to go faster.
My fingers swirled around her clit and she clung on to the side of the mattress, calling my name in desperation. Her legs squirming slightly in a feeble attempt to escape my reach as I quicken my pace going in smaller deeper rings as she comes to orgasm for the second time I let her breathe as I go much slower, torturing her clit into a third orgasm as she shouts my name whilst the orgasm vibrates through her body, I continue to slowly increase the pace of my finger on her clit and then begin to slowly fuck her with it she moans deeply and enters another orgasm.
I unzip my jeans while she lies limp on the bed, unable to move. I get my hard dick out and slowly begin to fuck her ass from behind. As she moans even louder I rub her clit again and she shakes so hard as she enters another orgasm making me cum loudly as she vibrates round my dick, loving the shaking sensation as a wave of pleasure hits me I kiss her neck deeply and take it out of her and we lie in bed and watch movies
I think I gave her a night she won't forget for a while