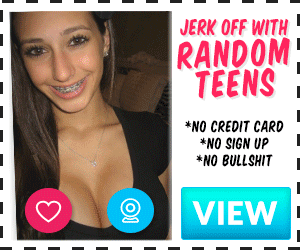 Mera naam Ketu hai aur Rahu mera sabse accha dost hai. Hum dono 25 saal ke hai aur Delhi mein naukri karte hai. Hum dono ek hi school aur college mein jaate the. Dono awwal darze ke tharki, haraami aur kameene hai. Hum dono bhai ke tarah the.
Aur kyon na ho? Mere baap aur Rahu ke maa ke beech chakkar tha. Ek aadh baar to maine khud apne baap ko Rahu ke maa ko pelte dekha hai. Kya pata Rahu mere baap ke sperm se bana ho. Udhar Rahu ka baap bhi meri maa ko aksar pelta tha. Kya pata mein Rahu ke baap ke sperm se bana hun.
Hum dono naukri karne Delhi aa gaye. Jab kismet ne tumhaari leni hoti hai, to tumko koi nahi bacha sakta. Humaara naukri join karne ke teen mahine mein lockdown ho gaya. Lockdown khulne ke baad bhi company ne hume naukri mein wapis nahi liya gaya.
Ek baar mein aur Rahu ludo khel rahe the. Shart ye thi ki jo jeetega woh humari maid Malti ki garma garam chudai karega. Malti aksar humse chudwaati thi. Tabhi darwaaze pe dheere se knock hua. Maine uthkar darwaaza khola to humari makaan malkin ki dono betiyaan khadi thi.
Unka naam Kriti aur Aakriti tha. Dono judwa behene thi aur ab 40 saal ki thi. Dono ke pati shadi ke 2 saal mein tapak gaye the. Undono ne fir shadi nahi ki.
Kismet ko fir lagaa ki in do laundo ki leni chahiye. Ab main ludo ke game mein jeet raha tha. Kriti aur Aakriti ke aane se pehle maine Malti to zor se poocha tha, "Aaj dogi kya?"
Malti ko nahi pata tha ki ghar mein koi aaya hai. Usne kitchen se bartan maanjhte hue jawaab diya, "Abhi 4-5 din poochna bhi mat. Mera meter down hai. " Malti ka jawaab drawing room mein khade sab vyaktiyon ko sunaai bhi diya aur samajh bhi aaya.
Jawaab itna spasth tha ki ghumaaya nahi jaa sakta tha. Undono ne hume 24 ghante mein makaan chhodne ko kaha. Hum girgiraate rahe par woh ek na suni aur wahan se chali gayi. Hum dono sir pe hath rakh ke zameen pe baith gaye.
Malti room mein aayi aur apna blouse ko upar karke apne momme nikaale. Usne bola, "Dabaana hai to dabaalo par 4-5 din andar mat daalna." Kriti apna chasma wahi centre table mein bhool gayi thi aur usi waqt Kriti andar aayi. Isbaar usne hum teeno ko us position mein dekh liya. Woh jhat se chali gayi.
Malti bhi apne momme blouse mein daalkar bhaag gayi. Hum jaante the ki ab makaan khaali karna hi padega. Hume is baat ka dukh nahi tha ki makaan khali karna padega. Hume dukh tha ki Malti nahi milegi.
Hume do mahine lag gaye the Malti ko taiyaar karne mein. Har kahi fir Malti jaisi koi milti bhi to nahi hai. Humne Delhi mein ek do jagah baat kar li. Raat to 08-08:30 baje hum log gaanja phoonk rahe the. Hum doosri duniya pahunch hi chuke the ki darwaaze mein fir knock hua. Is baar darwaaza Rahu ne khola.
Darwaaze par fir makaan malkin ki betiyaan khadi thi. Unhone maxi pehna hua tha aur uske upar dupatta od rakha tha. Rahu ne unko andar aane ke liye bola. Main unko dekh ke jaldi se chilamon ko bed ke neeche sadka diya aur khada ho gaya.
Pehle to dono ne naak sikurte hue bola, "Uff kya smell hai ye?" Hum dono 20 minute se phoonk rahe the aur bilkul bhand the. Rahu ne kamre mein ek lambi saansh kheechte hue bola, "Organic padaarth jalaa kar macchar bhagaa rahe the."
Fir Aakriti boli, "Is lockdown mein kaise koi naya makaan dhoondoge?" Dono beheno ne ghar jaakar discuss kiya hoga ki launde mazedaar aur tharki hai. Agar ye dono Malti ki le sakte hain to woh humari bhi vasna ki pyas bujhayenge.
Par hum to nashe mein bhand the aur mere muh se nikal gaya, "Lauda nikalunga aur woh jahaan radar ki tarah point karega wahi dhoondunga. Tujhe kya?" Jawaab sun ke Kriti to phoot phoot ke hansne lagi aur Aakriti bilkul stabdh ho gayi.
Pata nahi fir Rahu ko kya hua. Woh zameen pe let ke girgiraane lagaa aur bola, "Thakurain, hume mat nikalo. Malti ke bina hum nahi jee payenge." Ab tak Aakriti sadme se baahar aa chuki thi aur mazee le rahi thi. Kriti boli, "Aap dono ke do maheene ka rent bhi pending hai. Uska kya?"
Rahu meri taraf jawaab ki ummeed se dekha. Maine kahaan, "Ab dene ke liye humaare paas apne laude ke ilaawa kuch nahi hai. Hum aapko lauda de denge." Isbaar dono ladkiyaan phoot phoot ke hansne lagi. Hume pata chal gaya ki 'ladki hansi to phansi'.
Kriti, Aakriti se 5 minute badi thi. Kriti apne aapko sambhalte hue hans kar boli, "Nashe mein ho kya dono?" Rahu bola, "Thakurain, hum doosre grah ke praani hai. Humara spaceship khatiya ke neeche hai."
Kriti aur Aakriti dono jhuke taaki unko bed ke neeche ka portion dikhe. Unke jhukte hi hume unke maxi ke andar chipe latakte hue boobs dikhe. Unke boobs dekhte hi mere andar chipa sanskrit ka keeda bahar aaya. Maine ek slok ki rachna ki.
"Twameeva mommaya drishye, mum laudaaya seedhante. Aham dwi bhraataye twam dwi bhagine vanarmudraaya kukurmudraaya cha chudante."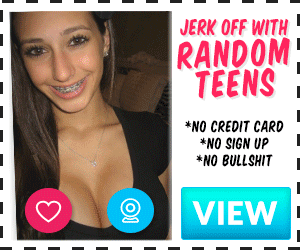 Main gaanje ke nashe mein bhand tha. Halanki is slok ka sanskrit se koi lena dena nahi par mere apne khyaalon mein iska arth tha. "Tum dono ki momme dekhke lauda seedha ho gaya. Hum dono bhai tum dono beheno ko bandar aur kutte ki tarah chodenge."
Kriti aur Aakriti zameen mein lot lot ke hansne lage. Hum dono bhi baithe gaye. Humne aadha kheencha hua chilam ladkiyon ko pakdaa diya. Pehle kash mein dono ki aankhein khaas khaas ke laal ho gaya. Fir doosri teesri baar mein unko bhi kash lene ka prakriya samajh aa gaya.
Thodi der baad humare makan malkin ki betiyon ko bhi gaanje ka nasha chad gaya aur woh humare sath doosri duniya mein aa gayi. Maine kaha, "Ab hum Adam ke den garden mein pahunch gaye hai."
Rahu bola, "Ab hum aadiwasi hai," aur apne kapde utaarne lagaa. Hum dono ne basket ball waali baniyaan aur shorts pehen hue the. Thodi der mein hum dono un ladkiyon ke saamne nange khade the.
Mera height 5.9 feet hai aur Rahu 6.2 feet ka hai. Height ke hisaab se mera lauda waise 6.3 inch ka hai. Jab khada hota hai to 6.6 inch tak ho jata hai. Rahu ka lauda 6.5 inch ka hai. Woh khada hota hai to 7 inch ka ho jata hai. Hum dono ke laude dekh ke dono ladkiyon ki aankhein badi badi ho gayi.
Kriti nadaani se boli,"Kya ye wahi radar hai jiska jikr hua tha? Ye kahaan point kar rahe hai?" Maine reply kiya,"Radar bol raha hai ki Kriti Aakriti ke choot mein khalbali mach gayi hai. Ghus ke halla bol."
Fir Kriti aur Aakriti ne apne maxis aur dupatta nikaal diye aur woh bhi bilkul nange ho gaye. Rahu advertisement ki andaaz mein bol baitha, "Laundiyon ke twacha se unke umra ka pata hi nahi chalta." Hum chaar fir zameen pe baith gaye.
Aakriti ne mujhe dhakka maarke lita diya aur mere taango ke beech aa gayi. Usne pehle mera lauda hath mein liya aur uske size aur weight ka andaza lagane lagi. Mera lauda uske ek ke upar ek rakhe dono muthiyon se bada tha. Laude ka head, foreskin se baahar nikla hua kisi kachue ke muh jaisa lag raha tha.
Aakriti ne pehle laude ke head ke ched ko kiss kiya. Fir usne apna muh khola aur mere laude ko muh me andar le liya. Usne pehle apne jeebh ko laude ke aaju baaju daudaaya aur fir apne hothon ko laude se chipka ke choosne lagi. Woh mere laude ko chilam ki tarah kheech rahi thi.
Udhar Rahu ne Kriti ko khada kar rakha tha. Rahu ne apne pair saamne ne taraf kar rakhe the aur woh baitha hua tha. Kriti, apne pair Rahu ke pairon ke sides mein rakh kar khadi hui thi aur chilam kheench rahi thi. Rahu uske taangon ke beech baitha uski choot chaat raha tha.
Rahu ne Kriti ki choot ki pankhudiyon ko apne ungliyon se phailaaya aur pink choot mein apni jeebh daal di. Uski jeebh Kriti ki choot mein ek saanp ki tarah ghusa aur fir chatpataane lagaa. Kriti ne chilam phenka aur apna sar anand se upar karke ankhein band kar liya.
Woh Rahu ke chatpataane hue jeebh se paida hue anandmayi tarango ka anubhav kar rahi thi. Uski taange kamzor padne lagi aur woh zameen pe baith gaye. Rahu ne uski taange pahilaayi aur choot ke kareeb chala gaya.
Rahu ne uski taango ko apne kandho pe chada liya aur Kriti ki choot ko apne jeebh se laplapaane lagaa. Aakriti aalthi paalthi maar ke zameen pe baithi hui thi. Maine uske god mein sar rakha aur uske momme choosne lagaa.
Main ek ko choos raha tha to doosre ko dabaa raha tha. Maine uske nipples ko apne lips ke ghere mein liya aur apne jeebh ko nipple ke aas paas ghumaane lagaa. Kriti aur Aakriti padaahi thi aur unka rang gora tha. Unke nipples light brown the.
Momme chooste chooste maine apne beech waali ungli seedha kiya aur uski choot mein ghusa diya. Fir mein uske choot mein ghuse hue ungli ko nachaane lagaa. Usne bhi apni aankhein band kar li aur aseem anand ka anubhav karne lagi.
Maine ab apni do ungliyan ek sath Aakriti ke choot mein ghusa diya aur unko nachaane lagaa. Woh apne gaand ko hawaa mein uchaal uchaal ke sath de rahi thi. Jab Kriti aur Aakriti ke ankhein band thi to Rahu aur maine jaldi se jagah badal liya.
Jaise hi Kriti ne apni aankhein kholi usne mere mote se lund ko apne lips se kuch centimetres ki doori mein paaya. Kriti mere lund ko gaur se ghoor rahi thi. Usne bade pyaar se mere laude ko apne ek hatheli mein liya. Woh doosri hath mere laude pe pher rahi thi. Mere tane hue laude mein veins nazar aa rahe the.
Usne bade adab ke sath mere laude ko upar ki taraf uthaaya aur uske apne muh mein le liya. Woh apne ghutno pe baithke mera lauda zor zor se choos rahi thi. Maine uske sar ko padka aur zor zor se apni taraf dhakka maarne lagaa.
Mera almost poora lauda uske muh ki gehraayon tak jaane lagaa. Thodi der baad Rahu aur Aakriti humaare aaju baaju aa gaye. Aakriti boli, "Jaanu, humaare choot ki garmi kab mitaaoge?"
Hum to nashe mein bhand the. Hume ishaara samajh nahi aaya. Jab tak Kriti mera lauda choos rahi thi maine Rahu ko apne 'sex amusement park ' ko taiyaar rakhne ko kahaan. Woh bola sab ready hai. Maine chuswaana band kiya aur almaari ki taraf chala gaya.
Almaari se maine do silk scarf nikaala jo humaare colleagues ka tha. Hum log ladkiyaan bajaane ke baad unki koi na koi nishaani rakh lete the. Humaare tijori mein 3 panties, 2 bras, 1 lipstick, 2 satin scarfs rakhe hue the. Us khajaane mein ek khaali dori mein pina hua sikka bhi tha. Woh Malti ka tha.
Humne scarf uthaaya aur un ladkiyon ke ankhon ke upar baandh diya. Ab unko kuch dikhaai nahi de raha tha. Nashe mein to woh bhi thi. Kriti boli, "Achanak andhera kyon ho gaya?" Maine bola, "Ab hum tumdono ki kaam uttejana ko charam seema mein pahunchayenge."
Hume dono ladkiyon ko zameen pe lita diya. Hune shuruwaat unke choot ko chaatne se kiya. Rahu aur maine dono ek sath ek hi harkat kar rahe the. Humaare jeebh ko unki choot ki nachaane lage. Dheere dheere unme uttejana paida hone lagi.
Un dono ko pata nahi tha ki humme se kyon kiski choot ki chaat raha hai. Humaara fridge humaare se door nahi rakha tha. Rahu ne baithe baithe hi fridge ka darwaaza khol diya. Usne do thande paani ka botal nikaala aur ek mujhe pakda diya. Hum dheere dheere unki choot pe thanda paani giraane lage.
Dono aise chatpataa uthi jaise garam tawe pe paani gira ho. Hun paani giraate aur unki choot mein se paani chaat rahe the. Kriti Aakriti siskiya maarne lagi. Fir Rahu ne fridge mein se dahi ka packet nikaala. Usne packet ka dhakka khola aur apni ungliyon se dahi nikaalke Aakriti ke choot pe phailaa diya.
Usne packet mujhe paas kiya. Maine bhi apni ungliyon se dahi nikaal ke Kriti ki choot pe lagaa diya. Ab hum dono ladkiyon ki choot se thandi thandi dahi chaat rahe the. Unhe sirf anubhav ho rahaa tha. Woh dono apni gaand uttejana se uchaalne lage.
Main Kriti ko uske kamar se padka aur uske shareer ke niche bhaag ko uthaa kiya taaki uski choot aur kareeb aa jaye. Maine ungliyon se thoda dahi aur liya aur Kriti ki choot me daal diya. Ab mein apne jeebh to choot ke andar le jaake dahi chaat raha tha. Rahu Aakriti ke maze le chuka tha.
Maine ishaara kiya ki ab partner change karte hai. Ab Rahu, Kriti ke taangon ke beech aa gaya aur mein Aakriti ke taangon ke beech aa gaya. Rahu kya kar raha tha maine dhyan nahi diya. Maine to thoda thanda paani aur daahi Aakriti ke naabhi pe daal diya.
Maine apne jeebh ko tip Aakriti ke naabhi mein daal le hilaaane lagaa. Aakriti ko mazaa aane lagaa. Woh dheere dheere siskiya maarne lagi. Main jab uske naabhi chaat raha tha uske choot pe mera sakht lauda radge khaa raha tha. Aakriti boli ki unke choot mein aag dahek uthi hai. Use bujhaaya jaaye.
Maine Aakriti ko zameen pe ulta litaaya. Fir usne kamar ko pakad kar use utha kar ghodi banaa diya. Aakriti ko lagaa ki mera lund jaayega. Woh galat thi. Maine fridge maine se cheela hua kheera nikaala. Hum log aksar dahi aur kheere ke foreplay ke baad Malti ko chodte the.
Isliye ye sab samagri ready tha. Maine tande kheere ka tip uske choot ke muh pe rakh diya aur ek dhakka maara. Lagbhag aadha tanda kheera uske choot mein jaa ghusa. Woh apne nichle honth ko daanton ke beech rakh ke zor se boli,"Ouch mumma."
Isse Rahu aur Kriti disturb ho gaye. Kriti to Rahu ka lauda dahi lagaa ke choos rahi thi aur Rahu uske latakte mommo ke sath khel rahaa tha. Maine kheera hilaana chalu kiya. Aakriti ko pataa hi nahi tha ki uske choot mein kya ghusa hai par usko mazaa aa raha tha.
Mera thanda thanda kheera uske garam choot ki galiyaron mein ghis raha tha. Kriti ko bhi samajh nahi aaya hi kya ho raha hai bas usko Aakriti ke awaaze sunaai de rahi thi. Rahu ne bhi Aakriti ko ghodi banaa diya aur 'huttt hurrr' karta hua Kriti ke paas le aaya.
Kriti aur Aakriti ko hum itne pass le laye ki woh ek doosre ko choomne lage. Maine kheera Aakriti ke choot se nikaal ke Rahu ko paas kar diya. Rahu ne fir kheere pe dahi lagaaya aur Kriti ki choot mein daal diya. Is baar Kriti boli,"Aaaahhhhhh…Uuaaaa."
Humne ab Kriti aur Aakriti ko is tarah se ulta kia ki unki gaand apas mein takra rahi thi. Humne us kheere ka ek end Kriti ki choot mein daala aur doosri end Aakriti ke choot mein dalwaa diya. Dono apni gaand hila hila ke kheere se chudwaa rahi thi.
Itne mein Rahu ne freezer mein se ice bullets bahar nikaal liya. Market mein choti choti plastic containers available hoti hai jo bullet shells jaisi hoti hai. Unme jamaaya barf bullet ke shape waali hoti hai. Humne ice cubes bhi nikaalke aur apne laude mein ghisna chalu kiya.
Usse lauda thoda aur sakht aur thanda ho jata hai. Hum ice bullets leke zameen pe baith gaye. Kriti aur Aakriti tab tak kheere ko choot mein daalkar maze kar rahi thi. Hum dono apni apni bandiyon ki saamne baith gaye. Humne unko thoda thoda barf bullets chuswaana shuru kiya.
Thoda woh chusti to thoda hum chooste. Fir humne barf ka bullet unke choot mein daalke chod diya. Barf unke choot mein dheere dheere pighalne lagaa. Unko aseem maze ka anubhav ho rahaa tha.
Ab tak humne bhi apna lauda ice cube ghiske thanda aur sakht kar liya tha. Humaare laude kisi tank ki nali ki tarah saamne ki taraf tane hue the. Humne dono beheno ko khada kiya aur unko deewaar se sata diya. Humne apne thighs niche ki aur apne lower body ko niche laaye.
Hum dono un ladkiyon ke kafi lumbe the. Unki height lagbhag 5.5 feet thi. Kriti aur Aakriti ko shayad unke chudne ka andaaza nahi tha. Unhone apni jhaantein saaf nahi ki thi. Abhi bhi unke kaale aur girgiraane jhaanton mein thoda thoda dahi lagaa tha.
Hume ungliyon se unke jhaanton ke beech se raastha banaaye aur choot ko dhoond nikaala. Humne apni lund ko unke choot ke muh pe lagaaya aur seedha ho gaye. Humaara lund unke choot mein kisi khanjar ki tarah chala gaya.
Hum unke momme masal rahe the. Aur apne body ko unke body se chipka ke humaare lund ko unke choot mein upar niche kar rahe the. Humara lund unke choot ki gehrayion tak jaane laga. Humaara kamraa unke awaazo se bhar gaya.
Main aur Rahu dono gaanje ke nashe mein the. Humme un ladkiyon ko chodne ki aseem taqat aa gaya tha. Humne jhat se partners badal liye. Ab mein Aakriti ko chodne waala tha aur Rahu Kriti ko.
Maine Aakriti ko uske thighs se pakda aur uski daahini taang ko upaar uthaakar bed pe rakhwaa diya. Ab uski choot chaudi ho gayi thi. Maine apni lund ko jhat se uske choot mein daal diya. Main apne lund ko uske choot mein poora daal diya.
Fir maine apne honth uske khule hothon se chipka diya. Fir main apne lund ko steam engine ke piston ki tarah uske choot mein dhakel rahaa tha. Humaare pairon ke saamne Rahu Kriti ko kutte ki tarah peeche se chod rahaa tha.
Thodi der baad mein jhadne ke liye taiyaar tha. Mujhe pataa nahi tha ki Aakriti bhi jhadne waali thi. Maine usko apne lund ko uske choot se bina nikaalke use apne godi mein uthaa liya. Woh halki thi. Usko mein ek doll ki tarah uchaal uchaal ke chod rahaa tha.
Tabhi uske apne shareer ko peeche jhukaya aur apne pairon ko mere kamar ke charo taraf kas kiya. Woh jhad gayi. Mujhe lagaa ki mera lund ek raseele ghaddhe mein gote khaa raha hai. Maine bhi apni ras Aakriti ke andar chod diya.
Maine apna ras jhaarte hue Rahu aur Kriti ki taraf dekha. Rahu apna lund Kriti ke choot se nikaal chuka tha. Woh apna ras Kriti ke muh mein tapaka rahaa tha.
Hum log fir nange hi kamre mein so gaye. Waise to Malti 7 baje taak aa jaati hai par agle din woh aayi hi nahi. Hum sab dheere dheere neend se jaage. Pahle to ladkiyon ko humaara saamne bilkul nange baithne mein sham aa rahi thi. Par mujhe aur Rahu ko nange dekh unka sharm chala gaya.
Humne unko apne tijori mein rakhi humse chudi hui ladkiyon ke nishaanion ke baare mein bataaya. Unko humari sex kahaniyan sun ke fir kaam uttejana hone laga. Humne fir subah ek aur round chudaai ki. Isbaar hum sabko ahsaas tha ki hum kya kar rahe the.
Kriti aur Aakriti ne hume apne kaan ki baaliyan di. Humne un baaliyan ko bohut sambhaal ke us tijori mein rakh diya.
Please aap log zaroor bataiye ki kahani kaisi lagi. Mujhe [email protected] mein email karke salaah de. Mujhe accha lagega. Aap meri dusri kahani bhi padh sakte hai.