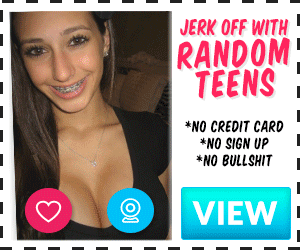 (You can find more chapters from this, and plenty of my other erotic fiction, over at my Patreon – https://www.patreon.com/CorruptingPower )
Chapter 10
Andy felt embarrassed just walking in the front door. The house – no, the place could only be fairly called a mansion – the mansion was his, but even thinking that was strange. He'd never set foot in a mansion before and now he was going to be calling this one home.
In the entryway, he could see a pair of stairs leading upwards, and doorways on either side, as well as one in the middle. Eric and his girls were waiting outside, but the woman in the fatigues had insisted she give Andy a tour of his new home before she took Eric to his house. The tour would also serve as a briefing on New Eden.
"There's a hundred houses in the complex, all of which are behind fences and gates, so there's a gatekeeper making sure no one goes in or out who isn't supposed to be," the woman said as she started leading Andy upstairs. Aisling was coming with him, while Lauren and Niko were exploring the ground floor. "Now obviously we realize that military police not allowing you off the gronuds can sound like a prison, so we want to make sure it's the most gilded prison you ever live in."
"How strict is the entrance/exit policy?"
The woman clicked her tongue, as if considering how to answer. "You aren't going to be permitted to leave the premises until you and the rest of the country have been vaccinated. Everyone here is considered essential, so we don't want any risks. Once everyone's vaccinated and protected, then the gates will keep guard but they'll be private contractors and not US military. And you and your new family retain your new property."
"You mean the house, right?" Aisling asked.
"The house, the land, the cars…"
"Cars?" Andy said.
"Right," the woman said, snapping her fingers. "The garage has five Telsas in it – two Model S's, two Model X's and one Model 3. We wanted to give you some options, and make sure you were going to have enough transportation to take care of everyone in the home."
"Every person getting their own car seems a bit much, don't you think?"
The woman turned back to look at them as they reached the third story landing. "I'm sorry, Mr. Rook. Did they not give you a briefing before you arrived?"
"They rolled up to our house, gave us five minutes to load whatever we could into the car and brought us immediately here. We were told someone else would bring the rest of our things in later."
"Ah yes, they did say they were going to have to be a bit more abrupt with the last few waves of men being brought in. We've lost a lot of men, so we're having to protect the ones we do have rather strictly. You're going to have a few more partners than originally anticipated, and maybe a little outside of your original parameters."
"Are you joining our family?" Aisling asked the woman.
She laughed pleasantly, waving a hand in their direction. "No, don't be silly. I'm Major Peters. I guess you could consider me the mayor's wife. Well, one of them, anyway. I'm very much spoken for, and besides, you're going to have more than enough to keep yourself busy."
"Are there new girls arriving soon?"
"Soon? You could say that. In addition to the ones already here."
"What do you mean already here?"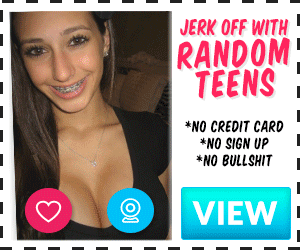 "Well, in addition to new partners who should be arriving soon, there's the staff, who will be tending to you sexually, but would like to remain on a professional level."
Andy and Aisling both stopped in their tracks. They were walking down a very lush hallway, and had passed one bedroom already that at a glance was at least four times the size of the living room in their old condo. "Wait, what does that even mean?"
"The women who serve on the staff, they…" she trailed off for a moment, as if trying to figure out how to phrase it. "Their sexual fetish is to be servants, so while they will happily sate your sexual needs, they do not want romantic entanglements with you or your other girls, Mr. Rook. That isn't to say you can't impregnate them, naturally."
The last word caught Andy off guard the most. "Naturally?"
The major smiled at him, as if his confusion was naive. "You're going to have to help repopulate the country, Mr. Rook. That means you should, on average, have between one and three children with each woman you're engaging in intercourse with. This includes your staff, and while you will be their father, they may or may not take on your last name, depending on what each of your partners wants to do. We expect that as your household grows, you may find individual women will be carving out individual roles for themselves."
"Roles?" Aisling asked. "What's that all about?"
"So you're about a month behind the mayor on the advancement timeline. In the last few weeks, he's had to have the women in his life define their positions in his house. For example, he has five wives, one of which has decided she's going to be the homemaker. Another has taken on the role of his executive assistant. I'm the military liaison, being that I was already an officer on the base, and I'm also helping coordinate the affairs of New Eden. He also has three women who aren't interested in being wives, so they consider themselves concubines. There's also four women on his staff who tend to his estate."
"How many people do I have on staff?"
"Three, Mr. Rook. You have Katie, who is your gardener, Jennifer, who is your cook, and Yvette, who is your maid."
"Okay, now you're just fucking with me," Andy said. "Yvette? Really? C'mon. Don't kid a kidder."
Major Peters smirked. "She's downstairs. You'll meet all of them at the end of the tour." She turned and continued walking. "This way to the master bedroom."
They continued down the hallway and reached the end of the hallway. The master bedroom wasn't just large, it was obscene. It was larger than the entire condo they'd just left, and then some. The bed was larger than any bed he'd ever seen before. "Jesus, I didn't even know they made beds that big."
"They don't, normally. It's actually two king sized beds pushed together, but we've made custom sheets for them. You should be able to fit most of your partners in the bed if you like, although you'll likely find that some of them may want their own bedroom. There won't be enough bedrooms for every woman to have her own, naturally, but at least some of them will have that option, at least until the children start arriving."
"How many bedrooms does this place have?"
"Twelve, in addition to fifteen bathrooms, three living rooms, the kitchen, the pantry, the gym, the home theater, four offices and the guest house out back on the other side of the pool."
Aisling's eyes widened a little. "We have our own pool?"
"Heated, yes. With hot tub, naturally. Katie will tend to the pool as well as the grounds. Two of the bedrooms have been converted into servants' quarters. Katie and Jennifer share one, and Yvette has the other."
"Wait, they share one?"
"They're a couple, yes, Miss Blake. Partners."
"And you're sure they're okay with this?"
"They want to survive, Miss Blake," Major Peters sniffed. "Just like the rest of us. They may not be thrilled, but they'll adapt. We do what we must to survive."
"How many of you sleep with the mayor?" Andy asked. "How many wives does he have?"
"We've decided in our house that any more than five people in a bed is untenable for us, but that's our personal preferences, and each household has to make that decision on their own. Why, one of the groups that moved in a week or so ago, the women decided they only wanted to sleep with their shared man one at a time, so each night, there's a different woman in the bed with him, and the rest are off in other rooms. In another, all ten of them sleep in one bed all the time. As long as no one gets permanently hurt, we don't judge."
"Hang on, what do you mean 'permanently?'" Aisling asked.
"Obviously, different people like different things. We were a little worried when the Blackwells moved in, simply because a couple of the women had bruises on them, so we pulled them aside and interviewed them away from their male partner, only to find that the women, ahem, were into that sort of thing. People have kinks. We have to be open and accepting of that here in New Eden."
"No kink shaming. That's progress from the 'don't ask, don't tell' days."
"It's a new world. We're going to have to live with each other for some time, so there's no sense in causing unnecessary trouble, is there?"
"So how many partners am I going to end up with at the end of all of this, Major?" Andy said as he peered into the master bathroom. He was debating whether to call what was in there an overly large bathtub or a rather small pool.
"For most men, we're aiming somewhere between twelve and fifteen, in addition to the staff. Anything more than sixteen seems unwieldy for most men, not that they're generally complaining. And we're ramping up gradually, because once a woman is imprinted on a woman, she can't be imprinted on someone else."
"Twelve to fifteen?" Andy made his way back from the bathroom to rejoin the two women. It was a longer walk than it had any right to be. "Jesus fucking Christ. And they're all going to be my partners?"
"Most men dream of having a harem, Mr. Rook. You're actually going to have one."
Andy snorted a bit dismissively. "Most men have never had to share their lives with multiple women. I had a friend who was in a polygamous pod, and he said the more people you put into a pod, the more problems you ended up with."
"You'll find that when the women are imprinted to you, Mr. Rook, that big problems get reduced to small problems very quickly. The fact that they all share a man makes them more likely to work their problems out, since none of them are clearly ever leaving you." She lead them back towards the stairs. "Shall we go downstairs and meet the staff?"
"One second. I have a couple of quick questions first. The guy who brought us here, Dave, he said there was a movie theater?"
"Roger that. There's a movie theater in the central town area, as well as a general store and a couple of restaurants. All of which is inside of the quarantine area. You're free to go to any of them as you see fit, or visit your friend at his house. Everyone is within the bubble, so you're welcome to hang out with anyone you like. That's true of anyone here, at least after they've been imprinted. Whenever you have a new partner arrive, it's vitally important that you imprint them immediately. Some of them may be in full control of their faculties, but some may be somewhat impaired. Their judgment may not be what it used to be, but once they're imprinted, all of that will return."
Andy clicked his tongue. "I've already had experience with that. My most recent partner, when she arrived, she was in something of a state."
Aisling giggled. "A fuck fugue, if you will."
Major Peters nodded again. "Your staff isn't quite there but, but we would obviously prefer you imprint them as quickly as you're able to. It doesn't need to be immediate, but in the next few days would be best."
"Are you sure they're going to be okay with it, Major Peters?"
"Mr. Rook. These women have been given an option – pair with an available man, to help reinforce the injection we've given them, or skip the injections and wait until a more mainstream vaccine is developed. Now that could be months, or it could be years. And during that time, they're completely vulnerable to the virus, trying to do their best to shelter in place, praying some random slipup doesn't get them killed. Faced with that option, they took a very similar questionnaire to the one you took, although we made it clear that the more dealbreakers they put on their answers, the harder it would be to find them paired up."
"Look, I get that," Andy said, as the three of them descended the staircase back to the ground floor. "I just want to make sure that nobody's doing anything they don't want to do."
"I can assure you, Master Rook," a voice said from around the corner, "none of us is here unwillingly."
As the three of them walked around the corner, Andy could see Niko and Lauren standing in front of three women. The first woman was a Hispanic woman in overalls and a t-shirt, in her early thirties, with her black hair cut in a short bob. Next to her was a Midwestern looking woman around the same age, curvy with her hair in a bushy brown ponytail, dressed in a t-shirt and slacks, with an apron draped over the front, her eyes behind large circular glasses that almost dwarfed her face. And on the right was one of the most buxom women Andy had ever seen. She was in her early twenties, dressed in a French maid's costume, black and white, with a short skirt, white underfrills poking out the bottom, her legs in fishnet stockings, with a single black line running up the back of them. Her tits were huge, practically forming a shelf, as much of them exposed as covered. Her hair was blonde, long running down her back in massive curls that hung down to her waist. Unlike the other two women, who were wearing sneakers, the maid wore tall high heels.
"We're all aware what we signed up for, Master Rook," the voice continued. It emerged from the woman on the left, whom Andy assumed was Katie, the gardener. "And we will make sure the house is kept in perfect condition."
"Master Rook sounds so insanely overblown… Katie, was it?" Andy said, as he approached them, feeling Aisling moving in behind him.
"Yes, Master. I'm Katie, this is my partner Jennifer, and down at the end is Yvette." Jennifer bowed a little, while Yvette gave a curtsy that somehow even offered even more of a view of her cleavage than before. "And it's important we show deference and respect."
"Would 'sir' be an acceptable compromise?" Niko asked the women, which made Andy relax a little.
"I would have no problem with that, ma'am," Katie said.
"Nor I, madam," Jennifer followed.
"I must insist I refer to him as Master," Yvette said, her French accent practically oozing into every word. "I want to offer him his earned respect. And besides, it gives me a tingle saying it."
"You really are French, Yvette?" Aisling asked.
"Oui, madam."
"And it gives you a thrill to refer to him as Master?" Niko said.
"Oui, madam."
"How much of a thrill?"
"Madam, I am a natural submissive. I enjoy serving, being ordered around, and the idea of having a proper Master? That is exactly what I wanted."
"And the outfit?"
"Mon dieu, what man hasn't wanted an actual French maid at some point in his life?"
"The outfit's quite complete."
"In all the right ways," Yvette giggled, while tugging up the front of her skirt to reveal that while she was wearing fishnets, that was the only thing she had on beneath the skirt. And the woman's pussy was not only wet, it was practically dripping down her thighs. "Welcome to your new home, Master."
Chapter 11
For the next hour or so, Andy explored the house on his own while the girls moved things from the car into the house, as well as letting the cats loose into their new environment. He wasn't sure who was more overwhelmed, himself or the cats.
The building was immense, feeling both warm and alien all at the same time. Mostly, though, the space felt incomplete. It was a home that had been decorated by a real estate agent, not by someone looking to live in it. Everything was arranged for show not for actual use.
He wandered into the gym first and found it stocked with free weights, resistance machines and a small aerobics area, all the machines in pristine condition, never used. Looking at himself in the mirror, he wasn't even sure he recognized himself in this new home.
Andy strolled out of the gym and found himself in one of the three living rooms, with a wet bar off to one side. There were several couches arranged around the middle, as well as a handful of lounge chairs. Without warning, Muninn, his Russian blue cat, hopped up from behind one of the couches onto the back of it, which startled the hell out of Andy. As soon as the cat saw him, however, he sauntered over Andy's direction. Andy moved closer and pet the cat, who gave a healthy purr in response. "Yeah, I know, Mun, it's weird for me too. But we live here now, so explore away."
"Are ya freaked out?" Aisling said to him as she moved into the room. "It's just a home."
"That's just it, Ash," he sighed. "It's a home, but it's not my home, not our home. Not yet. I'm sure I'll get there at some point, but for right now, it's just reinforcing how weird all of this is. I mean, yesterday, there were seven of us crammed into that little tiny condo, and now Eric lives down the street, and we live… here. In the kind of place I never even dreamed about."
Aisling moved over, a soft sympathetic smile on her face, as she wrapped her arms around him and held him in an inviting hug for a long moment. "The world's changing, and we have to change with it, Andy. That means we're all going to be a bit out of our comfort zones now and then, but think of it this way – you can make one of these bedrooms into a full on study, and line the walls with bookshelves, like you said you'd always wanted to do. We'll put your desk in there, and you can turn it into a writer's cozy, a space where you can go and work on your next book and nobody'll bother you. What's wrong with that?"
"There's nothing wrong with that, Ash. There's nothing wrong with any of this, except for the fact that I didn't really earn any of it."
"Luv," she said to him, "most of the people who get lucky in life, it was right place right time, and all they did was have the good sense not to muck it up. That's what you're doing here. You were in the right place at the right time, and you had the good sense to let me into your bed. And I've been good to you, haven't I?"
"Oh god, Ash, you and Lauren and Niko have all been amazing, far better than I deserve…"
"There'll be none of that, mister," she scolded, slapping his shoulder. "You've been grand to all of us, and you've helped Eric and Lily get their shit sorted out. I know Jenny doesn't have her head sorted out yet, but when she does, I'm sure she'll thank you. You could've been a right shite about alla this, but instead you've been a stand up guy. So take a deep breath."
Andy stopped and took a deep breath. "It didn't help much."
"It helped a little."
"Okay, it helped a little."
"Are you more bothered by the house, the staff or the fact that there's going to be a lot more women moving into our lives?"
"It's a lot of women, Ash."
"It will be a lot of women, Andy. Yes, that's absolutely true, but we'll manage it. Besides, the house is nice isn't it?"
"Understating things a bit, aren't you Ash?"
"Fine," she said with a wry grin, rolling her eyes in his direction. "It's a bloody magnificent place. Just in the tour alone, I wanted to strip down to my knickers and socks and play 'Risky Business' so if you hear 'Old Time Rock'n'Roll' blaring from the hi-fi, look both ways when walking through the hallways."
"You're changing the subject."
"It'll be fine, Andy. Just stop worrying and enjoy this." She moved to sit down in the couch, and picked up a remote control from the coffee table in front of it. She looked around the room for a moment before she finally just pressed the power button on it, to see what happened. From a small overhang across the room, a giant television dropped down and turned on, as concealed speakers all around the room hummed to life. "That is hell of a television."
Andy moved to slump down onto the couch next to her, throwing an arm around her shoulders. "And just think, this isn't even the theater room. Let's just relax for a little bit and watch some TV."
Apparently whoever had set up their house had given them a deluxe cable package, with every optional channel Andy could think of, and loads he'd never even heard of. They settled on SpikeTV, which was in the middle of a James Bond marathon. They were showing "Goldeneye" and they'd had the luck to turn on right at the beginning.
"I've always loved Brosnan as Bond," Aisling said to him a few hours later, as the movie was over. "I don't know that he's the best Bond, but he's my Bond. You?"
"He was great, but I've always been a Connery man myself."
"You Americans, you all have your own Bond, much like those of us across the pond have our own Doctor. You a fan of Doctor Who, luv?"
Andy smirked wryly. "Tom Baker, but if I'm honest, I could watch David Tennant in anything.I watched "Good Omens" last year at least three times. I'm guessing you're a Capaldi girl."
"Chris Eccleston's my Doctor," Aisling said. "But I'm glad you didn't say I should be a Matt Smith girl, just because he had a ginger companion."
Andy shook his head. "So did Tennant, but neither of them were Irish. Catherine Tate's British and Karen Gillan's Scottish. I'm not an idiot, love."
"Bless, Andy," she whispered, as she kissed his cheek. "It's so strange. I feel like I'm missing time, what with all the holidays we've basically skipped over. I was getting my first injections on July 4th, but I didn't even hear any crackers in the sky. Were there any?"
"None that I could see, Ash. Halloween's just around the corner. Maybe now that we're in a gated community we'll get trick or treaters."
"You think there's children in the estates?"
"No idea. I'm not really sure what to expect here. We've barely seen the house, much less the small town that's formed up around it."
"That's going to be just as strange, people we can sit and talk with, restaurants we can go and have dinner in, a movie theater filled with people, guaranteed not sick people. It all sounds so wonderful."
"I'll talk to Eric, maybe we can get a Halloween costume party together."
Aisling cooed at him. "That sounds wonderful." She glanced over his shoulder. "Looks like your maid in here."
Andy looked back over his shoulder and saw Yvette standing there, nervously shifting back and forth, before he chuckled and curled a finger in her direction. "C'mon, Yvette. You look like you've got something you want to say."
"Simply a request Master. I and the rest of your staff, well, we are having trouble keeping our heads clear. We do not wish to pressure you, naturally, but the longer you wait before imprinting us, the more difficulty we will have executing our responsibilities around the home. It is getting hard to focus."
He removed his arm from around Aisling and rose to his feet, a wry smile on his face. "I'll say. I can't help but think about something Groucho Marx once said to his brother Chico."
"I'm sorry, I don't know who those people are, Master."
"Comedians. Groucho is the one with the bushy eyebrows and greasepaint mustache. Chico used to pretend to be Italian. Groucho would occasionally say to him… 'Chico, I think your accent is slipping.'" Andy grinned as he approached her. "Is your name really Yvette?"
The maid visibly blanched. "Am I trouble?"
"Answer the question," Aisling said, getting off the couch, heading to join them.
"No, ma'am. It's Nicolette."
"Are you actually French?" Andy asked.
"Second generation, but I was putting on a show. Mr. Marcos seemed to think you might enjoy it."
Andy shook his head and laughed. "Fucking Phil."
"So you're not angry, sir?"
"You don't have to lie to me, Nicolette." He gestured to the maid's outfit. "Do you really enjoy this kind of thing?"
She smiled, almost coquettishly, and nodded. "I do, Master. I'm naturally submissive, and this is what I wanted to do in the new world."
"Are you bisexual, Nicolette?" Aisling said.
"I am, madam, if that's alright."
Aisling leaned over and grabbed the girl by her mane of hair and pulled her into a firm, intense kiss that made Andy's breath catch a little. Nicolette seemed caught off guard only for a moment, before she leaned into the kiss, and pressed her busty body against the Irish girl.
After they made out for a minute or so, Aisling pulled back and grinned at Andy. "Well, we should make sure the girl gets what she needs, but mama has needs too." Aisling pulled Nicolette with her over towards one of couches. She reached up beneath her skirt and pulled down her panties before stepping out of them. Then she laid back onto the couch and spread her legs, exposing that ginger pussy to Nicolette. "Tell you what. You lick my pussy, and I'll make sure he fucks you good."
"Yes madam," Nicolette said as she moved down onto her knees, before Aisling pulled over a footstool. "Thank you madam." The maid moved up to kneel down on the footstool, her hands pressed on the couch, as she moved her lips down to press against Aisling's exposed snatch.
Andy walked over towards them as he watched Aisling's fingertips move to get lost in the girl's thick blonde curls, rocking her hips up against the maid's mouth. "Shit, Andy, she's fucking good at this."
"Mmmm, it certainly looks that way, but what if I wanted to see if those titanic tits of hers were real, hm?" He unbuttoned his jeans, slowly unzipping them.
"Oh, I can fix that," Aisling said with a laugh. She pushed Nicolette's face back. "Lay down and turn over. Are those enhanced or natural?"
Nicolette rolled over, laying on her back on the footstool before she pulled the top off one shoulder then the other, tugging it down to her waist so her massive breasts spilled free, thick and curvy. "All natural, madam. Any excess weight I put on seems to go straight to my tits or my ass and nowhere else." She curved her fingertips around her left breast and pulled it upward, bringing it up so she could lick her large pink nipple while Andy watched. Then she reached down and dragged her skirt upwards, as she moved to push her head onto the couch while Aisling moved up onto her knees, straddling the girl's face.
"Come on, Andy, don't keep the poor slut waiting."
Andy tugged his jeans and boxers down enough for him to fish his cock out, moving to step out, rubbing the tip of his cock across the maid's twat, finding it was still soaked. "Remember when I told you I never showed my dick to anyone I hadn't kissed, Ash?"
"She doesn't want you to show her a good time, love. She's only got one thing on her mind, don't you whore?"
"Yes madam," the maid said between licks at Aisling's cunt.
"And what is that?"
Aisling's question caught the maid off guard. "Ma'am?"
"What is the one thing you've got on your mind?"
"Being imprinted, ma'am."
Aisling reached down and pinched one of Nicolette's nipples hard enough to make the maid yip audibly. "The master likes a dirty mouth on his girls, Nicolette. Maybe Phil didn't tell you that, but as Andy's first girl, it's my job to make sure everyone in the house knows exactly what he likes. So let me ask you again – what's the one thing you've got on your mind?"
"Getting the Master to fuck me, ma'am."
"Why?"
"So I can be imprinted, to be owned, to belong to him, and be part of his house."
"Then tell him."
"Yes ma'am." Nicolette pulled her head back for a moment to look up at Andy, and the look on her face was one he was starting to get quite familiar with, a heady mix of need and lust. "Sir, let me offer you my body, my drenched holes for your use. I need to be fucked to belong to you, to feel your jizz blasting inside of my pussy or asshole, marking me as yours, imprinting me, claiming me. Take me, sir. Own me. Fuck my tight young snatch and brand me as your slut, your maid, your little French fucktoy. It hurts, sir, aches. I can't think straight. I'm a rutting bitch in heat, needy for a cock to clear her head. Can I serve you, Master? Will you grant me that privilege? Fuck me, sir. Do it."
"Put your mouth back to work, Nicolette, and I will," Andy said, as he pushed his cock along her pussy, feeling her shiver, her body instinctively trying to line it up so his would would penetrate her.
"Yes, Master. Of course, Master." Nicolette slid her head back between Aisling's thighs, pressing her face up against the redhead's pussy, her tongue pushing into the girl.
Aisling leaned forward a little bit, reaching a hand forward to grab Andy's face, pulling him closer, kissing him as Andy pushed his cock inside of Nicolette's cunt. Beneath her, Aisling could feel the girl already lost in the throes of her first orgasm, muffling the scream by pressing her hips down against the maid's face. "How is she?"
"I think I might have killed the poor girl."
One of Nicolette's hands lifted and offered a thumb up gesture to them, which made Andy and Aisling both laugh until Aisling kissed Andy hard again. She reached down and grabbed Andy's hip to pull him hard into Nicolette, slamming his dick hilt deep into the French maid with enough force to make those heavy tits of hers jiggle and bounce. "That's it, Andy. Just rail the girl."
"You're trying to make me cum inside of her, aren't you?"
"It's working, isn't it?" Aisling giggled a little bit. "I'm giving up my load for the day to her. I want you to fill her cunt so full of cum that there's enough for me to lick a little bit out of her gash when you're done. You'd like that, wouldn't you?"
Andy groaned a little bit. "You're wicked, Ash."
"Mmmmm… just like you want me to be. I have to admit, I'm a little addicted to it, seeing a new slut fuckdrunk on your spunk for the first time, her eyes rolled back in her head, the orgasm so intense that she's trembling like she's been struck by lightning. It make you seem so powerful."
"I don't think I can last long," he mumbled. "She's fucking tight."
"Then why wait? She wants your jizz. I want you to jizz inside of her. You want to jizz inside of her." She kissed his cheek and then moved nibble on his earlobe. "Go on. Give your newest slut her nut. Fill her up with that hot spunk and claim her. Your girlfriend is telling you to do it. Cream her up. In your house. Make her your slut, your maid, your personal fuckhole. Give to us. Please Master, she fucking needs it. I need it. Cum for us. Flood the little bitch with your cum. Show her who the lord of the house is." Aisling licked her tongue along the shell of his ear, then breathed hot onto his flesh, before whispering, "Own her. Cum!"
Nicolette's heels pressed into the small of his back as he pushed his cock hilt deep inside of her cunt and began to erupt inside of her. As soon as the first blast of his jism hit the back of her pussy, Nicolette began to thrash, her heels lifting off his skin as her legs pointed straight up into the air and began to practically vibrate, quaking like she had her own personal earthquake.
Eventually Andy's release ebbed back, and Aisling leaned to kiss him once more, her hand reaching up to brush sweat from his face. "Another one bites the dust," she giggled against his mouth before he pulled his hips back, letting his cock slide out from Nicolette's snatch as the girl's legs moved to slump down on the footstool, her whole body lying ragdoll limp, her lips very quietly mumbling that familiar word over and over again.
Aisling lifted her hips up and moved back to her feet, shifting Nicolette to move the maid's entire body up onto the couch, cradling the girl's head against the pillow on the armrest. Andy was starting to adjust to tuck his cock away before he felt Aisling's hand stop him. "Just wait there, mister."
The Irish girl grabbed a blanket and moved to lay it over Nicolette's unconscious form, covering her up, making sure the maid looked cozy. After Nicolette was properly tucked in, she turned around and kneeled down to lick his cock clean. It had still been glistening with a bit of his cum, as well as juices from Nicolette's pussy, but Aisling gave it a spit shine. Andy could feel himself struggling to get hard again, but as soon as Aisling had his dick clean, she tucked it away.
"Tomorrow you can take care of the gardener and the cook."
"Fucking this many people is exhausting, Ash."
"Awww. Poor baby. Do you know how much sympathy I have for you, half a dozen women craving your cum so much they'll fling themselves at you?"
"Very little?"
"Not even that much."
Andy chuckled, helping Aisling to her feet. "Yeah, I guess that's fair."
The post Quaranteam – Chapter 10 & 11 appeared first on Hot Indian Sex Stories | Hindi Sex Stories.