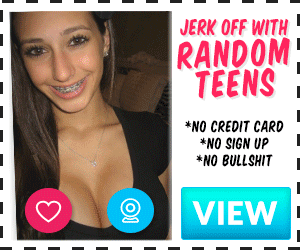 Best money I ever spent was on the outdoor living area in what used to be a plain old back yard. We had it put in right as covid was getting crazy and it's paid for itself in more ways than I can count.
Fifty by 25 ( roughly cause it's not square, more kidney shaped) saltwater pool, paved patio with outdoor kitchen area and two separate "Cabanas", the one closest to the house has a outdoor shower for rinsing off.
Since we live in the south, the pool is open on April fool's day and doesn't get shut down till Halloween.
Monday afternoon, I get home to find all the women in my life laying out in the lounge chairs on the sunny side of the patio, around the far side cabana. Wifey(48) in a red "mono-kini", basically a bikini that has a band of fabric that attaches the top to the bottom. She was an all state athlete in high school and went to college on a Volleyball scholarship.
Her Best friend forever, Evelyn, (45) in a black suit one piece with cut out, filled with lace, from below her tits to her hips. She's been friends with Wifey since middle school and is actually the one that introduced us.
Along side is her daughter, my god daughter, Kate (24) in a white suit, low in the front and high on her hips, struggling to contain her massive rack ( she a natural G cup).
The nieces are both laying out as well.
Ally, in a neon green triangle bikini top and shorts car red booty shorts bottoms. Nice booty, if I do say so. Years of dance and soccer will do that for a girl.
Lara is in a navy blue bra style bikini top with a matching little swim skirt. She got bigger tits than Ally, probably a D cup and needs the support. Her legs are thicker, but solid. Again, dance and soccer.
Lastly, my daughter, Baby Girl, in her brand new bikini, just like the big girls. She's been bragging to her little girl friends, that she can wear one just like her grown cousins, and is so proud of herself.
The boys are no where in site. I find out, later that Gene is hiding out inside, playing x box and my son Cal, is out with his little girl friend, Stacy.
So we all make small talk, how was your day, what's have y'all been up to,blah blah blah. Wifey says,
" Can you take Baby Girl into town, to sign up for soccer camp?"
" Yep sure no problem."
Ally pipes in,
" Can I go? I wanna grab a few things at the store."
"Yeah sure let go."
Baby Girl, goes inside to change.
Ally takes advantage of the out door shower first, washing off the pool water.
Wifey starts talking with Evelyn again and I head for the house.
I can see Ally washing off and I have to wonder why she is doing the ok symbol with her left hand over her bikini top.
Hard blink and focused look, dear God, she is pinching her nipple, thinking no one is looking. But she smiles at me and I know she knows I'm looking. That fucking little tease.
I go inside to change out of my suit and put on some casual summer clothes. A pair of light grey cargo shorts and a light weight polo.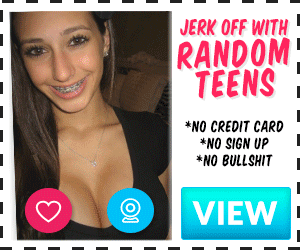 Back down in the kitchen, and Kay is there, leaning back on the counter wrapped in a towel .
" Where is everyone?"
She says,
" Mom, Auntie and Lara are still outside, Ally and Baby Girl are still changing."
I take her in my arms and we start to kiss,
she rubs her giant tits against me, causing the towel to fall away. My hand is overfull as I cup one tit, feely her nipple harden, her eyes flutter closed and she gasps as I pinch it hard.
She is grabbing my junk saying
" I need you to come over soon."
I give her the Donald Trump, and can feel the heat coming off her pussy as I rub her through her swim suit. She has a perfect camel toe as I told her
" As soon as I can. Tomorrow, maybe Wednesday."
She nods her head, ok, as we break apart.
We have been on and off again lovers for about 4 years. She started it with me cause she knew I would never hurt her and give her what she needs.
How did she know?
Her mom told her.
Evelyn has been a bedroom guest for Wifey and I in the past and told Kate all about our adventures. Kate decided she wanted to play too. And man, is she fun to play with!
So off to town we go!
Ally, up front beside me in the passenger seat, wearing a loose flowy blue summer dress, bra and panty line showing.
Baby Girl in the back seat, wearing sports shorts and a T shirt.
Ok so errands ran and on the way home we stop at the Quick Stop, to fill up, gets some cold drinks and bathroom break for the girls.
Back in the truck, Ally has something in her hand, something white. She goes to put it in her bag and I gave her a "What's that ?" Head nod.
Like it's a magic trick, She flicks her wrist and opens her hand.
TaDah!
Panties.
Little white satin bikini panties.
I give her the "WTF " look.
She says
" These don't breathe. I should have worn a different pair.
I hate feeling swampy down there" with just the slightest glance towards her crotch.
The rest of the he night was kinda a blur and nothing remarkable happened. I am still trying to figure ok what "swampy" is supposed to mean.