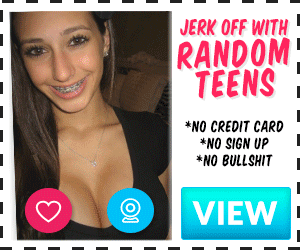 It's been 4 years, we have been in the same office. I have noticed her sometimes but things started to changed when she joined our team. She was an energetic and talkative girl. She looked too young to be married. But she was married. The physicality of her husband and her was a complete mismatch.
Her husband was short. Just looked like regular loser guy. But she was curvy from everywhere. Her boobs were massively grown. No an extent that no amount of clothing and covering could hide its shape. Her ass was more than out of her hips.
It looked like she has been pumped by big black cocks regularly. Certainly, her husband can't be the reason for her body shape. And from her face, she was just another cute girl. Her pinked lips looked like she has never been roughed up in bed.
Once she got into our team, it took no time for me to be friends with her. She too took fond of me. She would easily be available for a chat or hangout between work. One such time we were chatting over coffee in the cafeteria.
Me: "You look tired today." (noticing her eyes)
Poonam: "Yeah, I know. Stayed with parents the last night."
Me: "So?"
Poonam: "Oh, you don't know. My parents stay far. I stay with them usually since my hubby isn't home."
Me: "Oh really, that's nice."
Poonam: "Yea, it was. But now it's just boring."
Me: "Yea I know, staying with parents can be! Why don't you call friends home and do a night out?"
Poonam: "Who will stay? No one is free na."                                                                                                                                    I knew she has very few female friends. She has always been with guys hanging out.
Me: "Well, if my wife goes out, I can."
Poonam: "Haha, no need. I don't need a married guy's company."
Me: "You are married too."
Poonam laughing sheepishly "Oh yea, I keep forgetting that!"
Me: "How long you been married?"
Poonam: "Been 3 years now. He is mostly traveling. What a crap of a job."
Me: "Hmmm that's why."
Poonam: "That's why what?"
Me: "That you keep forgetting that you are married."
Poonam: "I was just kidding. Don't take it any other way, ok?"
Me: "No. It's true. You are practically single. Living alone in a flat. You are kind of in the best place, with all the freedom."
Poonam: "Lol, are you advising me to date guys, Rahul?"
Me: "No, not date. Maybe yes. Or just flings you know. No commitments."
Poonam: "Haha, you guys are shameless. (she sipped her coffee) And such flings get complicated easily."
Me: "Aha. So you have some experience?"
Poonam: "I am not a kid. Of course, I do. Everyone has"
Me: "So, how many?"
Poonam: "How many?"
She slaps me on my arm playfully. Then she sips her coffee while showing 3 fingers to me. Checking out around if someone is noticing her.
Me: "Wow, 3 in 3 years of marriage. That's good count"
Poonam: "What can I do? He isn't home mostly. I have needs."
Me: "Of course you do. So how far did it go?
Poonam sips last of her coffee and gets up. "Enough, let's go. I need to leave early too after finishing this work." She smiles knowing she has just aroused my interest in her. She gets up and turns around.
I sip my coffee and notice her curved hips and protruding ass as she turns. She notices me but doesn't react. Just says, "Come fast." moving her hand telling me to hasten up. We go back to our places. In a few hours, she leaves the office. I get busy with work and then late at night, I remember our chat. I couldn't resist WhatsApping her.
Me: "Hey."
Poonam replies with, Hi, wassup?"
Me: "It's midnight, not sleeping?"
Poonam: "Nah.just chatting."
Me: "Chatting or sexting?"
Poonam: "Haha, chatting with you."
Me: "And how many others?"
Poonam: "Chatting, just you, sexting, 2."
Me: "In a group?"
Poonam: "Group? That's a good idea actually."
Me: "Like a gangbang?"
Poonam: "But 2 won't be enough na."
Me: "How many you want?"
Poonam: "How many can you get?"
Me: "Our team maybe?"
Poonam: "Naah, not those guys. They won't be rough."
Me: "How rough you want it to be?"
Poonam: "Like the way you were checking me out today in the cafe. That kinda lust way."
Me: "You saw that? I just couldn't resist."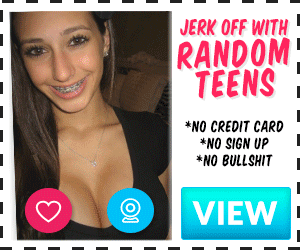 Poonam: "I know, you do that often."
Me: "What do you know about my lust?"
Poonam: "Come on. I can say. Where is your wife btw?"
Me: "Sleeping."
Poonam: "And you chatting here with me?"
Me: "After our conversation today in the cafe. I couldn't sleep."
Poonam: "Why what did I say?"
Me: "3 guys, that's naughty"
Poonam: "That's it? That's keeping you awake, haha?"
Me: "It's hot to know. Now I know the secret of your shape. "
Poonam: "My body shape is natural. It's not them. But I like that you think that."
Me: "Not just me, everyone in the office thinks that way."
Poonam: "I know that men just want girls to be slutty."
Me: "It's just a fantasy."
Poonam: "Okay. What's your fantasy about me?"
I was taken aback with her question. A little hesitant about how much should I say. She realized it.
Poonam: "Video call?"
I was like. Why not? She called on WhatsApp.
She was wearing her husband's shirt her top 3 buttons open, cleavage on view.
Me: "Wow, you look stunning."
Poonam: "Thank you. (she was smiling looking at me) So, what's your fantasy?"
Me: "A lot, but all involved you been gangbanged."
She was listening and looking straight at me.
Poonam: "That's my fantasy too. (biting her lips) Tell you what? Be here with your friends in 15 minutes and I will let you do it."
She knew I can't leave home late at night and be at her place in 15 minutes. She was just messing with me. I looked lustily at her imagining what all I would do to her. She wanted that exact expression on my face.
Poonam: "Alright, goodnight now."
Me: "C'mon, don't do this again."
Poonam: "What again?"                                                                                                                                                                     She was smiling knowing what trick she was playing.
Me: "You did the same in the afternoon today. Leaving the conversation when it gets interesting."
Poonam: "I need to sleep. It's 1 am already."
Me: "Go to bed.we can talk from there."
Poonam: "Okay."
And she gets up. I could notice she was only wearing that shirt and a bra and maybe a panty under it. She looked so damn fuckable. She made sure I saw her full body while she walked to the bed. She lied down on the bed and continued video call.
Poonam: "Liked it?"
Me: "What?"
Poonam: "You just saw everything, right?"
Me: "Just your thighs, nothing more."
Poonam: "Still you saw. I didn't see anything yet."
I moved my phone away.to show her more. I removed my t-shirt and showed her my body. My shorts already had an erection visible over it. She could see my erection.
Poonam: "That's quite huge."                                                                                                                                                        Then she moved her phone away, removed her blanket and pulled up her shirt. Turning on her side exposing her ass barely covered in her thongs.
Poonam: "Take it out."
I pulled my shorts down and my black cock sprung out. She moaned looking at my black erected cock and spanked her ass teasing me. I was jerking watching her caramel color ass, bulging outwards ready for some hardcore action.
Poonam: "Let's see if that fits my hole."
She spreads her ass cheeks. I just couldn't take her teasing and cummed. Her tongue running over her lips whispering, "That looks yum." I relaxed a bit looking at her body. She said, "Bring some condoms tomorrow."
Me: "Definitely yes"
I went away for cleaning up and then slept after that. Next day morning we met in the office.
Hope you liked the story. Next part is coming up. If you wanna chat, ping me at [email protected]