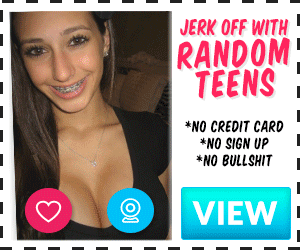 I stand outside the single storey house, music booming from within. Not really sure why Grace decided on a pool party and why people still have pool parties. Now I've questioned the existence of pool parties, I question whether or not I need to knock on the door or just go up the side. I decide to knock on the door not wanting to offend Grace.
No answer. I try again. Still no answer. Guess I'll go down the side but as I'm halfway down the few steps at the front the door opens. Dammit, always caught in an awkward moment. I turn around and make my way back to the door where Grace stands.
Now I know I questioned the point of pool parties but seeing Grace in a barely there bikini, all of her tight body on display, and do I notice a hint of a bush poking out from her bottoms? Okay, I've stared for too long now and should probably say hello.
"Hello"
"Hey" Grace replies as she steps back mentioning for me to enter. I smile as I walk by, making sure I maintain eye contact and don't make her uncomfortable by staring at her gorgeous, sexy body.
"Help yourself to drinks and food in the kitchen", Grace says and she shuts the door. "Pools out the back, of course", she smiles to herself as sarcasm drips from her voice.
I smile, "Thanks".
Grace seemingly floats away. I find it difficult not to watch her hips sway as she goes.
I snap out of it. Realising I'm standing in the small foyer of her home, alone. I follow through the doorway where Grace went. It opens into a small living/dining area. Minimalisticly designed, as in a tv sits on an overturned cardboard box, a slightly used two seater lounge in the middle, and behind it a small dining table with a chair either side of it. I guess Grace still hasn't had a chance to beginning furnishing but at least she has her own place.
I walk through into a kitchen, a lovely spread of a two litre bottle of coke, a bottle of bourbon, and three cheese pizzas sits on the countertop. I grab a slice and make my way out the back.
I notice a temporary, above ground pool taking up almost the entire yard, some lawn chairs and a small fire pit take up the rest.
A guy and a girl I don't know are sitting in front if the fire, sucking face. Man, they're really going at it. I notice another guy I don't know next to them. Is he watching them? He turns and looks at me dead in the eye and smiles before returning to his show. I look over at the pool just as Grace is climbing the small ladder to get in. Her long legs slowly taking each step. Is she doing it on purpose to give me a show? No. She wouldn't do that. I stare at her round bum become more visible as her bikini bottoms work their way in. When she gets to the top she grabs the bottoms and pulls them out. She turns and sees me staring. Oh god I should stop but I can't. She smiles and pulls the bottoms out a bit further. I catch a glimpse of her hairy pussy. She smiles at me and winks before diving into the pool.
I stand gob smacked for a moment, taking in what just happened. I notice the bulge growing in my pants, I hope no one notices. Grace leans on the edge of the pool, her amazing boobs pushing up underneath her chin.
"You gonna come hop in?" Grace calls out to me.
"Um yeah, I've just got to get dressed" I yell back, trying to cover my bulge.
"Okay, just be quick" and with that she dives back under the water.
I turn around and head back into the house. I head down the hallway to a bedroom and shut the door behind me. I take a look around at Grace's room. A mattress on the floor, unopened boxes everywhere, and a heap of clothes bundled in the corner. Is that…? No, it can't be. I take a step to the other side of the mattress and pull back the cover. It is! A dildo! For some reason I look around the room making sure no one is there before picking it up. God I wonder how often Grace uses this. I take a deep whiff of it and it smells amazing.
I come back to reality, wondering how long I've been standing here holding a dildo inhaling it's scent. I quickly pull out my board shorts and put them on, it's a bit difficult with my erection but I squeeze them on and head back outside.
The couple that were making out are now fully nude doing God knows what to each other, their audience still enjoying the show.
I approach the ladder and take a deep breath before climbing. I lower myself into the warm water but don't see Grace anywhere. There's a rush of water as Grace appears before me. Time seems to slow down as she pushes her beautiful, long, dark hair out of her face. Her eyes a gorgeous deep brown stare at me, a smile accompanying them. I can't help but look lower and notice her soft breasts in her bikini top, her nipples threatening to show themselves with every movement. My bulge appears again, hopefully Grace won't notice it.
Oh shit Grace!
I divert my eyes away from her boobs and back to her face, she has a devilish smile on her face.
"Like what you see?", she says as she pushes her boobs up with her arms.
I stutter, a lost for words. She giggles and reaches out and grabs my erect dick.
"Oh I think you do", she gently squeezes before lifting her arms behind her back and undoing her bikini top, she throws it out of the pool. I stand in silence, not sure if I should stand and wait for her to do something or rip my shorts off and have my way with her right her and now.
Before I can decide on what to do Grace pulls me in and kisses me, hard. Her lips are soft but pushed firmly against mine. She wastes no time in letting her tongue explore my mouth. I reciprocate and let our tongues flick against each other. I feel her boobs pushed up against my chest and my hard dick rubbing against her bottoms, itching to get inside to her pussy. I let my hands explore her, one down to her firm ass and one to her boobs. I squeeze them both, taking in how amazing they feel. I gently tug at her nipple, wanting it to be in my mouth but not wanting to stop kissing her.
As if she reads my mind Grace pulls back and pushes my head down to her boobs. I take one in my mouth and slowly flick her nipple with my tongue. She lets out a soft, angelic moan. I continue to flick and suckle at her nipple, her breath rapidly increasing, her moans growing louder and more frequent. As if to tame herself she forces her hand down my pants and grabs a hold of my dick. She slowly rubs it and teasingly grabs my balls as well.
Not liking how much room there is in there, Grace pulls off my pants completely and throws them out of the pool.
Her attention comes back to me, a hand on my dick and another on my ass. She starts kissing me again as she tugs and strokes my dick, her other hand squeezing my ass and teasing my hole. I moan as we kiss, every time I feel her smile. She knows how good she is at this and knows exactly how to make me squirm.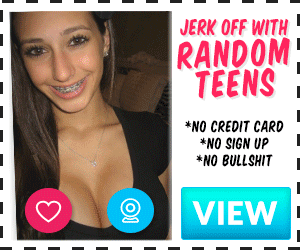 She pulls back again, this time to slip off her own bottoms and throw them out of the pool. Now she embraces me fully, pulling my body into hers. She kisses me with force and passion. I feel my dick slide between her legs and against her pussy, her bush slightly tickling me. She grinds against me and we seemingly stay like that for hours but mere minutes have passed.
She leans in to my ear and whispers to me. "Shall we take this to the bedroom?"
I nod excitedly and let her lead the way. I watch her hips sway as she climbs out of the pool and then follow her. She takes my hand and leads me across the yard to the door. I notice the couple in front if the fire have now invited their spectator to join in and she's getting spit roasted, they seem to be having fun.
We move through the house to her room where she crawls onto the bed on her hands and knees and shakes her ass for me.
"Well come on, fuck me already", she demands.
I comply eagerly and grab her by the hips and slide my dick into her pussy. She lets out a long moan as each inch moves deeper into her. I slowly gain my rhythm before we are completely in sync, her hips push back against me each time I thrust into her, her face down in the mattress, she's squeals with delight and passion. I see her grab her dildo that I was sniffing not too long ago, she takes it in her mouth, it disappears into her mouth with each thrust. She seems to be really enjoying it.
She pulls forward and my dick falls out of her pussy and I hear her breath seemingly for the first time in a while once it's completely out of her.
She crawls over the bed and opens her bedside drawer and pulls out a harness. She looks over her shoulder and looks me in the eyes.
"Lay on your back, put a pillow under your hips and close your eyes.", she says with a smile.
I do as she says and wait for her next orders. I don't hear much, she seems to be moving slowly and quietly so I can't guess what she's preparing.
I feel her spread my legs and hoist my hips a bit higher before her hands spreads lube over my asshole. I shiver. She puts a finger over my lips.
"Shh baby, just relax." She whispers as she continues to lather lube over my asshole.
She slowly slides a finger in and I take a deep breath. I've done this before but only to myself and knowing that it's Grace doing it to me now is exilirating. She slowly fingers me, preparing my asshole for the next step.
She slides her finger out and wipes it with a tissue. She grabs me by the hips and slides the dildo deep into me. I can't help but moan. Once she's fully inside me she leans down and kisses me passionately. I open my eyes for the first time when she pulls away and see her gorgeous eyes staring at me, her mouth slightly open, breathing hard in time with her thrusts. I notice her boobs jiggling as she slides in and out of me before looking further down and watching the dildo slide in and out of me. My dick oozing precum.
She grabs my dick with her hand and begins to stroke it in time with her thrusts. I can barely contain myself and she knows it. I hang my head back and moan, she looks me in the eyes, a coy smile on her face as she begins to rapidly pound me. My breathing increases and I edge closer and closer to exploding. Grace leans in and gives me a quick kiss.
"Cum for me", she whispers.
That's enough for me.
I begin shooting cum. Half lands on my body and half lands on her before dripping down to mine. Grace continues stroking my dick making sure every single drop is out and once she's convinced I'm empty she sits up and pulls out of me. I try and catch my breath as I watch her. My cum plastered over her stomach and tits.
"Thank you" I manage to say through deep breaths. She chuckles.
"Anytime. Want to come shower with me before mum and dad get here?" She replies.
I smile. "Of course".
We climb out of bed and hold hands as she leads me to her ensuite.
The post Pool Party Fun appeared first on Hot Indian Sex Stories | Hindi Sex Stories.