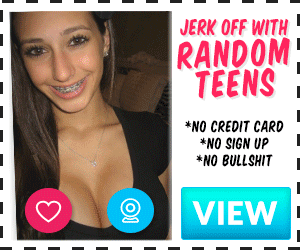 PART 5: I waited a couple of days, no cam checking and no texts. I saw Lily come home and waited a little while and sent a text. " I am headed over are you showered?" I didn't get a response but headed over anyway.
I walked in and called out for Lily. She said "I was in the shower and just saw your text". I said "great, drop the robe and get on your knees". She looked shocked and said "right here in the living room?" I just nodded and she did as she was told. I pulled my dick out and put it in her mouth. She started sucking " you're a good dirty old mans girl aren't you" she stopped, looked up at me and said "you have no idea". I started to fuck her mouth and she did her best to keep up. Before I could blow my load I pulled out of her mouth and told her to sit on the sofa.
I got between her legs and licked her pussy and tongued her asshole. She squealed and said "no one has ever done that to me". I did it a few more times and fingered her and she came hard. I stood up and as I did I saw Kelly come around the corner. "What's all the noise it's like 7:45 am". I told her to come over and without hesitation she did. I stripped her naked and Lily protested. She said "there is no way you are doing this. We aren't here for you to use how you want." I said " you can stop me when you want and I will comply but you are both mine and I will do you how I want".
I pushed Kelly to her knees and she started to suck without me telling her. She was getting better but she needed some help so I motioned Lily to join her. The wicked look on Kelly's face told me all I needed to know. I pulled out and put it in Lily's mouth. She hesitated at first but then got into it. I told Kelly to lick my balls and now I had both working my dick. I stopped them and told them to get on the sofa doggy style next to each other. No words from them just compliance.
I entered Lily first and she started to ride my cock. She was moaning and let out a little growl. I pulled her hair and she said "fuck, that's it you dirty old man, fuck me". I slapped her ass with my other hand and she came. I pulled out and quickly entered Kelly. God what a fucking tight pussy. She too rode my cock and was moaning. I asked her "did you miss this old man dick?" She just moaned "yesssss" and rode harder. I slapped her ass and she let out a low long moan. I pulled her hair and slammed into her. After another minute or two I pulled out and fucked Lily again. This time is licked my thumb and swirled her asshole. She gasped and I pushed it in. She said "oh my god your finger is in my ass" and I just kept it there as fucked her.
I pulled out again and went back to Kelly. I flipped her onto her back and fucked her that way. She was panting and begging me to cum in her. Just then she said something that surprised me, she said "oh mommy this dirty old man is using our pussies, they are his aren't they?" Before Lily could reply I said "yes darling, I will bang both of you when I want from now on" and with that I dumped three days worth of load into her pussy. I pulled out with a pop and it dripped out of her. She reached down and started rubbing it all over her pussy lips.
That's all for now, that was two days ago and I haven't had a text from them yet but I am waiting. I want them both to be so horny that I can get them to do anything.