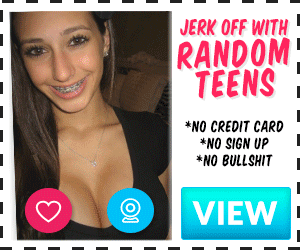 Note – this is written about me not by me…. And after several months he hasn't posted it so I want to!!!
Work had me going to Minnesota this time. I looked over their local pages and I ran across a very interesting post. A local woman had a sexual renaissance in her early 40's and decided to make the most of it! . I reached out and got back a response within a day or two. She said she loved my profile and really enjoyed all the media and writeups.
Over the next few days leading up, we swapped some photos and got to know each other. She liked leaving some things to the imagination so we didn't exchange too many explicit messages. The most important thing was we were both comfortable with each other.
The day came and we were both very much looking forward to a great afternoon of sex. She got off of work and came over to the hotel. I knew it was close, but she said it was less than 10 minutes away from her job.
I told her I wanted to shower off the day. I suggested she join me and her response was "ooh that sounds fun. I haven't checked that off my list…"
I gave her my room number and was quickly greeted by Sarah. After some small talk, she was taking off her shirt and bra. I followed suit. I had her pinned on the desk and we made out with her while our hands wandered. My cock was already rock hard and she discovered that soon enough.
We moved into the bathroom where we got completely naked and jumped into the shower. It wasn't the biggest shower in the world, but we made it happen!
I rubbed her shoulders and started working my way down her back and around to her front. Playing with soapy tits and ass is great. I highly recommend 👌
After making sure ALL the soap was washed off, I put my fingers inside her for the first time. I realize we were in the shower, but I was greeted with a very wet vagina and it was NOT from the shower. We teased each other and we both agreed it was time to get out of the shower and have some real fun.
I led her out of the bathroom after drying off and threw her onto the bed. I grabbed the office chair and put it at the end of the bed. Grabbing her hips, I drug her to the end of the bed and took a seat. She was still very wet. I wanted to fuck her, but not yet.
With a cheshire cat grin on both of our faces I spread her legs and was met with a surprise! She had a purple butt plug in. We had briefly talked about it and I did ask her to wear it. Honestly though, I had completely forgotten! She told me later how interesting it was putting it in at work….
Starting with slow and long licks, I start working around her clit paying attention to what makes her tick. I found a rhythm and her moans started to get louder.
Once she got really close, I put a few of my fingers in her. That was the correct answer as her writhing was kicked up a notch. Her hands anchored themselves on the edge of the bed and she came hard.
Once she did, I slowed down, but didnt stop. I like to chain my partners orgasms. That's exactly what I did. Giving my tongue and jaw a rest, I focused on using my fingers to hit her G spot. Once she came again, she looked over to me and said, "Now it's time for me to taste you."
I had her lay across the bed and hang her head off. The bed was lower than I feel like most hotel beds are. Pretty soon I confirmed that suspicion. For me to be able to fully put my dick into her mouth, I had to go into a split like I was in Cirque du Soleil. 😂
We quickly scrapped that and I laid on my back in the middle of the bed. She got in between my legs and really started in on the BJ. She had a great pace and I really enjoyed her technique. She was the perfect level of tease. I don't know how long she was between my legs, but the desire to fuck her finally got too much. I told her I was ready to fuck if she was ready.
When we had talked previously, she mentioned that she liked to be on top. Everyone has their preferences, and a few of my FWB do not like riding so I naturally agreed as I enjoy it. She stood up on the bed and then squatted onto my very teased and still very hard cock. That initial time my dick slides into someone's pussy is my favorite. The wetness, the warmth, the moan….
This was no different. I don't have the longest dick in the world, but more than once I have been told I am wide. She puts my cock completely inside her and it feels wonderful. Her hips start to roll and we are off for a ride. We get a great rhythm. My hands are all over her, grabbing her tits and slapping her ass. We got to full speed and I could feel the tip of my dick hitting her cervix. When she came, her plug shot out! It was so hot I came soon after.
We both cleaned up and started lounging around swapping stories. She tells me I'm the first out of towner she's met up with. Usually she sticks with locals, but that made me feel pretty special.
We are both still naked, and she notices that I have started to rub my cock. Without saying a word, she put it back into her mouth. I didn't let her tease me as much this time. I wanted to fuck again and I wanted to be on top this time.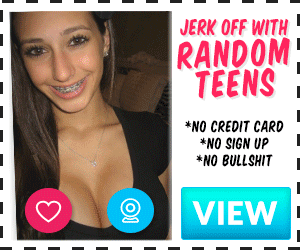 I got her into missionary and had her legs up in the air. She was still extremely wet. I slid it in and bottomed out. The position I had her in let me get deep, really deep. She actually yelped in the first few pumps. I was assured that she was OK and I should keep going.
I was fucking her as hard and as deep as I could. I would shift positions when I started to find myself breathless. When I really start going, I can overheat easily. It's winter in Minnesota, but I still had preset the thermostat to cold. This was the point in the afternoon that really came in handy. We both orgasmed again and I went over to the A/C to cool off.
When she came out of the bathroom she said something I'd never heard before. "That was the deepest ANYONE has ever been inside of me." I realize it was an observation, but dammit I'm taking it as a compliment! 😈😏
We both kinda realized at the same time we hadn't taken any photos or video. I guess we were both a little busy….
Once I was hard again, I threw her onto the bed and had her on all fours. I snapped a few blurry pics, but hey it's better than nothing!
Time was winding down and I wanted to cum again. I put her in my favorite position, but it didn't seem like it was going to happen. I finished her off and we started to clean up. She recommended a few places to eat and she got out of there.
We had a great afternoon and I know who I'll be calling when I'm back in town! Maybe next time we can play with her ass. 🙂