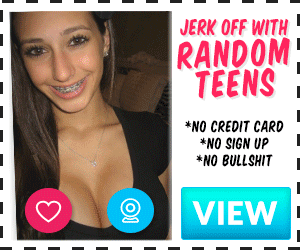 Tags for those curious:
Blowjob, anal, public, groping, being watched, first date.
It feels like we know each other for years but it's only 2 weeks of sexting on reddit. We know everything about each other, at least in the body and kink department.
We finally decide to meet in person and even call it a date to get the mood going. You ask me to wear something cute, maybe a skirt and to surprise you with something for later.
A surprise for later…obviously my mind went to being pantieless. So i put on the cute outfit, a blouse with a nice skirt and nothing underneath.
We meet directly at the cinema, we recognize each other instantly and start the enevning with a hug. We talk for a bit and get inside the cinema. We agree on an action movie. Nothing fancy and just something where it doesn't care if you miss some minutes.
We got some seats pretty far in the back and at the same time the cinema wasn't compleatly full, we had some people behind us, a few Infront if us and about 4 seats to the sides. So all in all we had some free space around us.
The movie started, we watched the first few minutes till i feel your hand on my thighs. I look at you just as you begin to slide your way up, getting closer to the best part. I can see your smile getting bigger and bigger just as you stop so close to my pussy that i get some shivers.
You lean over and tell me that you are hard, i look down on you and can confirm the bulge in your pants. I can do the same I think to myself and gently feel you up and so we explore each other best parts, getting more and more adventurous.
You are the first to slide your finger alone my slit, which made me jump a bit and Yelp. A sharp "shhh" from behind us made us giggle.
I open up your fly and relieve him from his jeans cage. I saw him a lot of times but he feels bigger in my hand than on the pictures you sent me. I love the feeling of him in my hand, hard, warm but a bit squishy. We play on each other while I try to hold in my moans. You have a lot of fun trying to get me do some noice and in the end i get an orgasm just from the amount of lust and some finger play by you.
I shiver and press myself into the chair just to keep silent as you slow down and enjoy the view.
Just as i regained my senses you lean over to me again just to tell me how cute i looked trying to hide that orgasm. I blush instantly but thankfully no one can see that.
You take your hand of me just to reach around and lay it on my shoulder. It was to late as i realized that you plan was to push me down. I lean over to you and you lock me down. Just a few inches away from your hard member i can start to smell him Wich makes me go crazy. I open my mouth and seal my lips around your glans.
A salty taste fills my mouth as i swirl my tongue around it and slowly start moving. You still push me down on you as a sign that you want me to finish you and so i start giving it my best.
I made some sounds during giving you head which were answered by the people behind us with a other "sssshhhhhh". It made me stop and just thinking about it. It was pretty dark but if someone tried to see what we did he would be able to see pretty much everything I'm doing. The people beside us would absolutly notice and the people on my side would maybe even be able to see underneath my skirt. I tap on your leg and you let me go. You let me know that you didn't cum yet and I smile "oh I'm sure i would have known that" we giggle quietly and i continue "how about we go to the toilets?"
It wasn't hard in the dark cinema to hide his bulge and so we reached the toilets and took one if the cabins.
I lean against the wall, pushing my butt in your direction and you drop your pants. I can feel you directly on my pussy, rubbing your dick against it while you give me a kiss. I try to change the ankle so you slide right in. But everytime it gets close you grind back just to torment me a bit.
I suddenly feel something on my butthole. You know exactly that i like anal and start using my juices to prepare my behind for you. I absolutly enjoy the attention and start moving with you. I try to reach for your dick but you push my hand away and tell me to keep it in the wall. The feeling of your finger leaving me makes me a bit sad but you got the right tool to make me happy again.
You just aim him at me, giving me shivers again but you don't slide into me, you wait. I get nervous and start pressing against you, to my enjoyment you don't pull back and let me slide all the way over your dick while you enjoy the show. It's hard to hold my moans but the feeling if getting more and more filled by your dick makes my leg shake and it doesn't take long for me to get another orgasm as i fuck you while pressed against the wall.
Still feeling the exhaustion from my orgasm you suddenly start moving and make me moan loudly. You increase the pace and I get back into a rythem with you. Thanksfuly it doesn't take long and with a sexy sounding moan you pump me full of your semen. I wiggle my butt around to keep the pleasure up for you while you shoot one load after another deep inside and you rest your head on my shoulder. "Just keep cuming for me" i whisper in your ear, still feeling every movement of your dick deep i side me.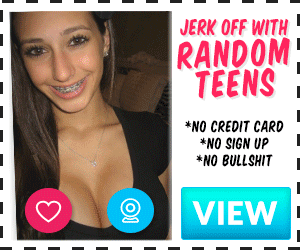 We clean each over up and decide to skip the rest of the movie to get to your place where we both happily continue our just started evening.