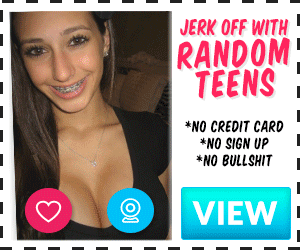 When I went to bed Saturday night I did not think Sunday would be much better end to a great weekend. But then Sunday happened.
My story starts Sunday night. For the better part of the week I have been visiting my ex almost wife in the rehabilitation center. She had broken her ankle several weeks ago and despite the fact that we're on divorce way, I still care enough to go visit her keep her company. Over the time there I've got to know some of the staff members and family visitors. This particular night I was spending time talking to one of the nurses about our team winning a big game. Then change the time to say goodbye, going back to my ex one final time before I grabbed my stuff and headed for the door. Because it was 8:00 at night, the building is pretty locked down. So my fellow nurse friend had to turn off alarm at the door so I can leave. As I reached the door I was getting ready to leave, a young looking beautiful woman with hustling to join me at the door. She had her hands full so I offered to help her with the bags and opening the door to lead her out. When we got to our vehicle we were chit-chatting about sports and life. It turned out she was a Dallas cowboy fan. It's about a time we were talking my eyes paying attention to her figure, taking notice that she was wearing flip-flops a short skirt and a matching top with a sweater over her ample boobs. But my eyes kind of focused more on her feet because they were a bit thick and looked soft match with her bright red nail polish. We end up talking about why we were there in which case she was surprised that I was there for my ex but also explaining that she was there for her mother. In a moment of clear out of the blue question, she asked if we wanted to go see the eagles and Packers game at a nearby bar. Since I don't drink I declined but I offered going back to my apartment to watch the game. The young woman agreed and followed me to my apartment.
We got into my place and she already started settling in on the couch. I got some water and some snacks and we sat down together. Skipping to the third quarter, the young woman who I finally learned her name was Mandy was right up on me and her hands were between my legs. Of course this led to us making out, her now leaning on top of me. Are kissing got sloppy as our tongues were moving all over our mouth and including licking our lips. Didn't take a whole lot to know the idea was to head to the bedroom. So we left in the bedroom, each of us dripping down while continuously make it out. When we got to the bed I climbed on top followed by her joining me on the bed. She started off by sucking me take a hold of my dick and really sucking it good. Being selfish as I could be I asked her to climb on top of my face and let me lick her pussy. To be honest you could have read my face all night I would have been happy, that's how much she was how good she tasted. But we were here for sex and she was ready,; she went and got a condom. I already had told her that I don't use them and I don't care them but to have sex with her I would wear it. She opened up the wrapping come back on the bed a place to condom on my dick. Once I was set and covered, she was a ready to slide down the pole and ride me. I held on to her wide hips while she started having sex with me. The more she got into the motion of riding me, her boobs were moving around including clapping each other and her chest. At moments I would grab a hold of her boobs Lean Forward and take some of them in as it slows her pace down. She seemed more interested in fucking but I was more interested in enjoying the ride. The only noise she was making was the moans. Well I do enjoy when a woman moans to make some noise when we're having sex, sometimes the basics speech doesn't always turn me on. And I did slap her about a couple times to get a response but she seemed to be more interested in having the sex then do anything to anything else more.
Sex was good and what I felt the urge to come and let her know about it. Even with a condom some women have wanted to pull out but instead Miss Mandy just simply slow down and let me come in her condom. She joked a little bit definitely saying she enjoyed herself while telling me that she was a boring sex partner. She did admit that she wasn't looking for anything crazy just sex. I did enjoy seeing her eyes get a little bit big when she saw how much I had in me well in the condom. I had pulled it off showing it to her before I threw it in the trash can. I wasn't expecting anything but she did not disappoint when she leaned down and licked me clean. The funny thing is I thought you were done but she's surprised me when she laid down spread her legs and asked me to go another round of sex. I reached for the extra condom with the idea of putting it on. But Mandy continue to surprise me told me to just leave it to the side and go all natural. So I climbed on top sliding myself inside her soaking wet spot shifting her legs and getting ready to have sex again. Once I got my rhythm going I started to play around with her legs and feet. She gave me a hand when the one hand had reached down and started playing with her lips while telling me how good it felt. As good as the sex was I had been craving her feet. And a craving really was more about just playing with her feet sucking her toes and licking her soul but add in now having sex with her made it that much more hotter for me. Mandy seem to notice how enjoyable we were both with feet play and sex. I didn't last as long as I did the first time. So when I was ready I pulled out started to shoot my load onto her belly. Wasn't as much as the first time but more than I expected. I probably could have gone again and I was trying to when Mandy kind of pushed me off. She apologized as she admitted she wanted more sex considering the fact this is the most sex she's had in months but she realized time and she needed to get home. Then she admitted that her husband was waiting for her but did not know that she well that we just did what we just did. Did ask me to not say anything if I happen to see her and her husband at the rehabilitation center. As she got dressed I offered opportunity for us to hook up again if she's so much needed it but sadly I think she and I knew we probably wouldn't go again. She had said that she enjoys herself but she also felt bad for cheating on her husband even if he hadn't touched her in months. She did leave me a treat more or less, she left me her panties that have been wet since she left the rehabilitation center. One final kiss before she left, and I watched to walk out the door bare feet and all. Truly way to end this story that's the least to tell you that I did end up walking off not too long after she left and shooting my load onto her panties. I don't no how lucky I got but it definitely made my Sunday night great.