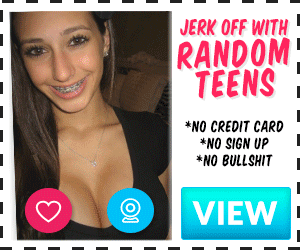 His best dark grey business suit was packed carefully in the suitcase, ready for the upcoming trip. A regular occurrence both traveling and testifying against criminals across the country he prepares for the flight to Dallas in the morning. Starting his career in local law enforcement he was quickly promoted and has since moved to the DEA serving as a field agent for the past 12 years. His marriage to Anna struggled for years during his service as a police officer and dissolved quickly as his travel increased chasing criminals and courtrooms across the country in the DEA. Josh Spear had been single for several years allowing work to consume a majority of his time; dating was a distant priority but he still pursued women if the opportunity presented itself.
She selected her wardrobe with intent preparing for the 3 day trip to Dallas. Prioritizing comfort for the flight but professional for the upcoming meetings in the subsequent days, every outfit was chosen with purpose. Technology comes easy to her driving success selling software to major corporations around the globe. Combined with a direct but welcoming personality her talents have provided stability to her family for nearly 20 years. Unfortunately the stability did not transfer to her marriage to Dan as they frequently disagreed on financial decisions and outlook on their future. Kristin Marcy was looking for an escape since they voluntarily separated 18 months ago.
Sitting across from each other they exchanged glances while waiting for their plane to board. The blue chairs were comfortable enough for a short period but caused them to fidget, which could have been mistaken as a reaction to their light flirting glances. He asked to plug his phone in next to her with outlets being scarce and she welcomed the request. They briefly conversed and exchanged pleasantries as any two strangers would do, both too nervous to admit their initial attraction to each other. The plane eventually boarded taking them to Dallas arriving in the mid-afternoon.
They checked into their hotels and began unpacking and preparing for court testimony and a major presentation to a potential customer the following morning. In doing so he realized his razor had been damaged in transit and he needed to look his best for the judge and jury so he located the closest pharmacy to avoid using the cheap complimentary options the hotel passes out. Her visit to the pharmacy was driven by more personal reasons. After noticing the hotel didn't have a removable shower head she needed fresh batteries for her "backup device". Kristin and Josh officially met in the checkout line both chuckling at the coincidence of running into each other only hours earlier at the airport. She asked if he had local recommendations for dinner hoping he frequented the area but he wasn't familiar with downtown. He had a cousin who lived there and offered to reach out to find the best places and text her some options. She called him out for attempting to get her number but deep down felt she could trust him, after all, he didn't ask to join her.
Shortly before 6pm the first text came through on Kristin' s phone, it was from Josh passing along the recommendations from his cousin. There were three options within walking distance, a steakhouse, Italian, and a cafe with a limited menu. Kristin replied to Josh thanking him for following through and she would be trying the Italian tonight. Josh was in the mood for steak so walked in the opposite direction for his meal. Both enjoyed their meals alone allowing them to decompress, reflect on the day, and prepare for their jobs the following morning.
Government hotels aren't the best so upon returning Josh realized there was no bar at his location so he walked to a fancier hotel a block away. He ordered another whiskey and focused on the tv's mounted behind the bartender. As he watched the game and read the news simultaneously he didn't notice Kristin return from her dinner. She caught his reflection from the mirror behind the bar as she walked to the lobby restroom as the wine was quickly taking its effect. Conflicting thoughts flew through her mind as she battled with herself to either approach him or retreat to her room for the evening. After much deliberation she decided to innocently approach him and thank him for recommending the restaurant sharing that it was excellent and would be a new favorite of hers if she wins business with the customer in the morning. He gently pulled the adjacent stool back from the bar and kindly asked her to join him for a final drink. A 20 minute conversation felt like 20 seconds as Josh and Kristin shared stories about their careers, hobbies, and interests with each other. They had many laughs, sometimes amounting to tears, and thoroughly enjoyed the time together. Josh mentioned he better be going since he had to walk back to his hotel which is when Kristin learned his presence at the bar was by chance. They parted ways and wished each other luck for their presentations the following morning.
All day testimony and a barrage of questions from attorney's got the best of Josh the next day. He's been at this for so long the monotony of the process is no longer challenging. His work is impeccable and he's bulletproof in his delivery as a witness in his cases. It proved to be a good day in court for Josh, so good his presence wasn't required the following day. He figured this would allow him to catch up with his cousin before traveling home the day after. Kristin's presentation ended just prior to noon and went so well the customer invited her to lunch to continue their discussion. She read this as a sign she was likely to win their business and had a premonition things were going her way. They returned to their hotels to change and relax for the remainder of the day.
As the sun was setting Josh decided it was time to get something to eat. His cousin was unavailable that evening so they were going to meet up the next morning for coffee. Josh recalled Kristin's description of the food from the Italian restaurant and though that would be a great option. As he was considering this thoughts of the laughter and stories from the previous night shot through his mind. The urge to reach out to Kristin was strong, he wanted another evening full of enjoyment to celebrate the end of his role in the mundane court case earlier that day. He sent a text thanking her for joining him for drinks at the bar. And also for taking the risk on the Italian restaurant – he was going to explore it in an hour or so. Kristin read the text no less than 5 times trying to formulate a subtle, but clear response she was interested in joining him, but didn't want to return to the same place. She replied his recommendation was so good she intended on trying another, but didn't want a heavy meal. Josh suggested the cafe and said it was closer than Italian and was equal distance between their hotels if she'd like to meet him there.
Sitting in the quaint cafe they felt as if the entire place was their own. Soft and quiet music was playing in the background and the lighting was dim making for the perfect ambiance to drink wine and have a personal discussion. Josh wore a dark polo shirt and quality jeans and shoes which presented as business casual, but with denim. His physique reflects a person who was once in good physical condition, but his recent career requires brains over brawn. Kristin selected a modern outfit accentuating her curves but conservative enough to not appear intentionally revealing. Her profile indicates she takes care of herself and presents younger than she actually is. Her hair is down falling just below her shoulders and her makeup is present, but not overwhelming. They shared details on their work life, ambitions, and goals over dinner. Once the table was cleared and the second bottle of wine was poured they chatted about home life sharing stories, both good and bad, their current relationship status, and children along the way. Laughter continued as both were becoming more comfortable with each other eventually discussing some of the more intimate challenges marriage presented them.
Kristin was suffering from a dead bedroom scenario where sex was increasingly infrequent, and virtually non-existent since the separation. She regularly resorted to the shower head which gave her built-in privacy since she and Dan still lived together and the children were always home. The previous night in her hotel room she laid in bed letting her mind drift into a relaxed state as her hands traced lightly over her favorite and most sensitive parts. After several minutes of stimulation she was ready to test the new batteries. She placed the vibrator on the outside of her mound, gently at first, making circles around her labia while increasing the intensity and pressure of the purple rabbit. Minutes later she was imagining Josh on top of her and her orgasm hit quickly. Too sensitive to continue, she turned off the device while taking deep breaths to recover. Her thoughts wandered at the dinner table as Josh's presence reminded her of the powerful feelings she experienced the night prior and in that moment she knew she wanted him.
Josh, although being single for several years, has been slightly more active than Kristin due to hook-up apps and drunken nights in hotel bars. Most of the encounters were brief and many were one night stands. He was selective but it was based more on the vibe and personality of the woman than simply being all about appearances. He found attractiveness in most anyone and focused on those features as he masturbated nearly every day. Thoughts of Kristin cycled as he vigorously stroked his cock earlier that morning. He would not pass up the chance if it presented itself.
Two bottles of wine between them combined with a light dinner from the cafe was greatly reducing their inhibitions. Their conversation shifted from lighthearted laughter to deeply sexual as they discussed preferences in bed and favorites they have done with previous partners. What excited them most was uncovering acts one or the other had not tried. By the time the tab was paid they both knew exactly where this was headed so they started walking back to her room. Josh used the restroom first allowing Kristin a moment to pick up the room and take her shoes off. They switched places allowing Josh a few minutes to enjoy the downtown view from her window, something his hotel was severely missing.
The light from the cracked bathroom door provided the only visibility onto the king size bed in the center of the room. Enough to see, but soft enough to not be blinding the light cast a shadow of her as they met at the foot of the bed. Josh placed a hand on the back of her neck and the other on her lower back as he pulled her in closely for a deep, passionate kiss. Kristin matched his efforts wrapping both arms behind him aimed up towards his broad shoulders. The intensity increased as their tongues explored each other's mouths while their hands were slowly loosening clothing. Josh was in control of the tempo and began lightly teasing Kristin's lips caressing them with his tongue. This drove her wild sending shivers down her spine ending in tingles in her panties. Before long they were both undressed and Kristin was placed on her back close to the edge of the bed.
Standing at the foot of the bed and leaning forward, he pinned her wrists to the mattress while he continued to kiss her neck and earlobes. She squirmed with pleasure and tried to wiggle free but he pressed her back down moving his mouth south toward her supple breasts. Josh guided his tongue with precision as he traced her nipples nibbling on them both for a long while. Kristin continued to squirm but her giggles turned into soft moans and she felt the first signs of wetness starting to form from her pussy. He continued to the underside of her breasts caressing them softly with his hands moving his mouth toward her stomach and ultimately to her mound. Her hands were finally free allowing her to place one on the back of Josh's head and the other to continue the stimulation on her breasts.
Kristin waited anxiously for his mouth to touch her pussy; his talents were impressive so she knew she wouldn't be disappointed. Freshly shaven with the new razor, Josh's face glided smoothly between her legs. Both of Kristin's hands were on top of Josh's head trying desperately to accelerate the delivery of his tongue to her wetness. Instead, he was patient and skillfully outlined her labia causing her moans to increase in intensity which went on for several minutes. She was on the edge and needed to cum so it didn't take long when Josh opened her slit with his fingers and began licking and sucking on Kristin's engorged clit. Her moans increased in frequency and volume while her legs began to shake uncontrollably as Josh maintained his pace and pressure. She inhaled deeply and was silent for what seemed like minutes as every muscle in her legs and abdomen tightened. Her pussy spasmed with pleasure while clenching onto his middle and ring fingers which he was moving in and out of her at the same frequency. She released a loud sexy moan at the peak of her orgasm then instinctively rolled to her side curling up in the fetal position catching her breath.
She began giggling lightly to work through the endorphins before deciding to mount Josh's hard cock. They switched positions on the bed allowing Kristin to lower herself onto Josh and begin slowly riding him as she adjusted to his size. His eyes focused on her breasts while she was grinding back and forth, hands busy exploring her body which was now wet as a result of the passionate oral sex. She was still exhausted and not fully recovered from her orgasm so her time on top was limited. Josh suggested she move to the chair allowing them to face each other while he was on his knees in front of her. He started out slowly at first but increased the power of his thrusts based on the feedback from his partner. They both became more verbal moaning each other's names and as the speed picked up – he was trying hard not to cum because he enjoyed the moment they were having together. He slowed his pace to regain composure and told her he wanted to finish from behind on the bed.
They situated each other comfortably so Josh could enter her from the rear which accentuated her beautiful ass – he immediately grabbed her hips. He thrusted with force and she countered with familiar moans calling his name and pleading for him to go harder. He reached forward and grabbed a shoulder pulling her pussy against his cock forcefully. He groaned in pleasure and she moaned in ecstasy synchronizing their breaths as their bodies collided. Josh grabbed her hair at the base with one hand forcing her to turn and look at him. They shared a moment as their eyes locked knowing he was close. Adding to the hair pulling Josh began to spank Kristin making her ass shake as she buried her face in the pillow to scream out in pleasure. This sent her over the edge causing her knees to wobble and her back to rise riding the waves of her second orgasm of the evening.
The increased tightness of Kristin's pussy from her last orgasm pushed Josh to the brink and he was unable to hold back any longer. He released rope after rope of hot cum deep inside the throbbing pussy of his partner. She felt the warmth and wetness as his cock spasmed repeatedly inside of her. Glistening and exhausted they cuddled for a few minutes before Kristin entered the restroom. Josh took this opportunity to clean up a bit with a towel they strategically placed on the bed earlier in their session.
After a few moments Josh heard the shower start and Kristin called out for him to join her…