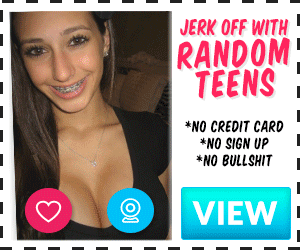 "That girl was totally checking you out"
"You're crazy. She's way out of my league."
"Bullshit, you're a handsome guy, you should talk to her."
"Nah, I came here with you, wouldn't be fair."
June rolled her eyes. "Anyway. How's work been?"
Me and June, we've been going to this bar since we were 18, For 4 years now. We met in high school, nothing more than really good friends. Believe me I've thought about it, and have tried many times. She just never wanted a relationship.
We were at a table, having a couple of drinks and reminiscing about good times. She always looked beautiful to me. She had a soft face with knowing blue eyes that could see the pain in someone. She kept her hair in a cute little brown bob, usually adorned with a bow or some other type of decoration.
Tonight, she was in a cute black skirt and a black tube top. She didn't have much going on in the chest region, she was flat as a board but it only made her more adorable.
I was always glad to hang out with her at the end of a week of work, she always made my dreary days a little brighter.
"…So that's when this guy takes out a small ferret from his pocket and hands it to me," she said through hearty laughter. "Says his name is Bandit, so I have a ferret now."
"You have the wildest life." I said.
She took a drink from her martini glass. "So what kind of adventures have you gotten yourself into?"
I thought for a moment. "Nothing really, work's been ass, home is as lonely as ever, nothing really going on."
"Oh I'm sure you've got tons of women over, just trying to spare my little heart."
"Hah, I wish." She took another sip of her martini. "So, what's going on with your love life?"
She blew a raspberry. "I've been trying to get with this one guy, but he ran away from me."
"Why would anyone run away from you? You're adorable."
She made a small sad laugh. "Some people are scared by me."
"Why's that?"
She huffed out a breath. "It's nothing. Some people can't handle me, and I'm okay with that."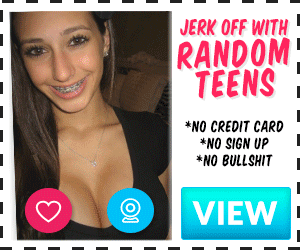 I blew out a sigh, the awkward silence was so thick with tension you could cut it with a knife.
"I'm sorry June."
"It's alright, I didn't mean to make it weird."
I took a deep breath. "June, can I ask you something?"
"Shoot dude."
"I've asked you a few times now, but do you want to go out to dinner some time?"
She laughed. "I don't think so man. You're a good friend and I don't want to ruin that with, well, myself."
"Mind telling me why you're so hard on yourself?"
She blew another raspberry. "I don't know, I guess, everytime I get close to someone, they run away from me."
"Well, I've never ran from you. And I like to think we're pretty close."
She slunk down into her chair. "Yea, we are huh." Her voice was quiet and reserved.
"What's wrong?"
"I'm fine." She said, like she wasn't fine.
"Want to get out of here? I've got some ice cream at home."
She mulled it over for a minute. "Fuck it. I'm done pretending."
"Pretending?"
"Look, I fucking love you okay?" She was really red in the face. "Ever since highschool I've had the biggest fucking crush on you. But you're my friend and I don't want to ruin that for me, you're the only one who's ever been nice to me and I couldn't live with myself if I ruined it." She was breathing really hard.
A single moment went by. "Oh, Fuck me." She slunk down into her chair, her hands covering her eyes. "I'm, I'm so fucking sorry. I didn't mean to say that."
I stood out of my chair and sat next to her. I put my hand under her chin. Her eyes were red and puffy, tears threatening to run down her face.
"Then why do you keep rejecting me?"
"Cause I'm a freak."
"I don't care what you think you are. I think you're gorgeous."
"Why are you so nice to me?"
"Cause you've been my dream girl since I met you. You're pretty, you're funny, you have the best laugh. You're an awesome person, and I really like you."
The silence was deafening.
She laughed. "Yea, Ice cream sounds awesome."
I paid our tab and we stepped out of the small bar. The cool night air breezed past us as we walked to my apartment. June shivered, I took off my jacket and put it on her shoulders. She gave me a smile. We got to the large brick building, I put my key in the door and opened it. She stepped in and I led her to the elevator. We stepped in and waited for it to take us to my floor.
I put my arm around her slim waist. She giggled and leaned into me. She was warm, and smelled like flowers. I leaned down and pressed my lips against the top of her head. She pressed her face into the nape of my neck. It felt nice.
The elevator stopped and we made our way towards my suite. I opened the door and let her inside. My apartment was cosey, well decorated, and homely. I wasn't the best at decorating, but I made it feel lived in.
"Have a seat, I'll get some Ice cream."
She nodded and took a seat on my couch. I grabbed a quart of vanilla chocolate swirl and two spoons. I sat down next to her and handed her a spoon. I popped the lid of the quart. She took a small bite of the ice cream.
"So, about that dinner date." She said.
"Yea?"
"We should do it. I'm done pretending that I don't like you." She took another bite.
"And I like you, a lot." I took a bite.
She giggled. "Maybe I like you a little more than that." She took another bite.
"A little more than that? What's that supposed to mean?"
She snuggled closer to me. "Yea, You're strong, kind, and cute." She took a deep breath. "You smell nice."
My heart skipped a beat. I put my arm around her shoulder and pulled her close to me.
"Hey." I said.
"Hi."
I took a small spoonful of ice cream and pushed it against her lips. She let the sweet treat enter her mouth. She ate it greedily. She pulled away and smiled.
She giggled. "Oh my god you are such a dork." She twiddled with her spoon. "But a really cute dork."
I smiled and took her chin in my hands. I pulled her into a kiss. She relented and leaned into the kiss. She tasted like sugar and chocolate.
She pulled away. "That was, that felt, wow." She giggled like a little girl. "You taste sweet."
"You too."
She let the silence linger for a moment. "So, uh, what exactly do you want to do tonight?" Her face was flush.
I stole another kiss from her, and another, kisses after kisses on her sweet lips. She accepted my kisses, pushing her tongue into my mouth. Her hand laid on my chest and slowly snaked down until she found my hardening crotch.
I pulled away for a moment. "Are you sure?"
She nodded. "I've never been more sure. The days I've spent dreaming about this." She leaned back into our kiss. "I've really wanted to feel you. To taste you." Another kiss. "I need you." She leaned deep into the kiss. Her hand found my zipper and undid it. She snaked it inside and started rubbing up and down my hardening shaft. her soft, warm hand gripped me through my underwear. She kept rubbing until I was at full mass.
She dropped from the couch and got on her knees in front of me. "Can I?"
I nodded.
She undid my pants button and pulled them down. My cock felt chilly in the open air. Her eyes lit up when she saw my throbbing erection. "That's a lot bigger than I was expecting." She took the shaft into her hand and started rubbing it up and down. Her soft hands massaged my turgid flesh up and down. "It's warm, and soft. It feels nice. Am I doing this right?"
I nodded. It felt great, her fingers gliding seamlessly up and down, sending shivers through me.
"Okay, I really want you to feel good." She sped up her movements. "Can I make you feel better?"
I gave another slow nod.
She smiled and leaned forward, taking the head into her mouth. She rolled it around her mouth. Her mouth was warm, soft, and felt immaculate. SHe bobbed her head up and down. Her eyes stuck to mine the entire time she did it. She looked beautiful with my cock in her mouth. She dove down deeper until my head scraped the back of her throat. Her mouth closed around me in a tight vacuum as she started viciously bobbing up and down. I felt myself moaning from the assault, each warm pass sent shivers through me, lightning shot from my head down to my toes.
I started breathing heavily. Feeling my orgasm press against the dam of pleasure. Without thinking. I grabbed the back of her head and forced her down to my base. I let out a roar as I began cumming deep into her throat. Load after load deep inside her throat. After the last spurt of semen blasted down into her. She popped off my cock, coughing and sputtering.
"I'm sorry, Are you alright?"
She swallowed and breathed for a moment. "Yea I'm fine. Just warn a gal huh?"
I laughed nervously. "Next time."
"So, feel better big boy?" She clambered her way back onto the couch.
"A million times better. Been to long since I've done that."
"I'm glad, you deserved it."
"Guess I should return the favor?"
She got very quiet. "You don't have to do that."
"It's only fair."
She took a deep breath. "Okay, But I have to show you something first."
"Okay?"
She stood up from the couch, a nervous look on her face. She grabbed the hem of her skirt and lifted it up. She had cute pale legs leading up to adorable lacey panties. But there was the smallest looking bulge under it. I slipped my fingers under them and slipped them down.
She had the cutest cock. Even with her throbbing erection it was barely three inches long and cleanly shaven.
"So, I guess this is the part where you call me a freak huh?" I could see tears welling in her eyes.
I pulled her into a hug. "Why would I call you a freak?"
"I don't know, It's what everyone says when they find out."
"There's nothing wrong with you." I pulled her tight against me.
She took my hug and pressed tight against me. "Thank you."
"So, It's your turn."
She laughed. "As long as you're okay with it."
We started making out. Our tongues mingled with each other. Our hands explored each other, finding our most secret spots as we tore the rest of our clothes off. In our passionate whirlwind we made it to my bed, cuddling and making out. She managed to turn me on my back, with her on top. My cock was throbbing against her shapely ass.
She pulled away. "I want you inside me." She whispered. She lifted herself up and took my cock in her hand. She pressed it against her tight backdoor before pressing down until the head popped into her. "Fuck, It's so big." She whimpered.
She began moving her way down my shaft. Her warm walls gripped tightly around me. It was torture waiting for her to bottom out against my cock. Minutes went by with her slowly sliding down until my cock filled her tight ass. She was breathing hard, her whole body shaking in pleasure. Her tiny cock was leaking precum until it made a puddle on my stomach.
"Fuck you're tight."
"Ish Sho good. Itsh filling me up." she moaned out. "I'm gonna start moving."
She began sliding up and down my cock, her tight walls massaging me, sending fire burning through my body. I was moaning hard with every pass she made.
"Fuuuuuck" She moaned, her cock began trembling. "I'm gonna cum, It feels too good." She shot a load of cum on my stomach, it was warm against me.
She started bouncing faster against me. Each pass sent another blast of her fluid onto the large pool of cum. Her eyes were rolled back into her head, a lewd face plastered on her.
My second orgasm approached rapidly. "I'm gonna cum." I moaned.
"Inside me." She breathed out through baited breath. " I need it in me"
She drug herself all the way to my tip before slamming down. I let loose another roar, shooting a massive load into her tightness. Her cock squirmed again, shooting another small load onto my stomach.
We let my cock soften iside her before sliding it out, letting a stream of my love leak from her. She popped off and got on her knees next to me. She started licking up her semen from my stomach. She greedily ate up every last drop of cum she shot out.
She curled up beside me under my arm. I kissed her on the head. "Good girl."
She purred.
——5 years later—-
"Hey sweaty." I said as June made her way into our car. She looked beautiful today.
"Hey handsome."
"How was work?"
"Work is work is work." She said.
"Ready for the mountains?"
"Am I ever."
We made our way to our little cabin. There was a beautiful deck overlooking the vast forests. I got on one knee and pulled out the little black box.
"June, will you marry me?"
(If you enjoyed leave a comment and a like! Love yall! If you want to help support the creation of my stories, checkout my profile!)