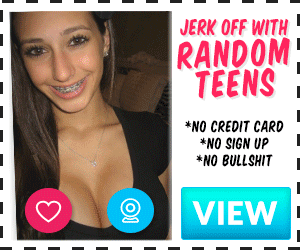 **Nothing Compares to you Part III**
Summer Of 93'
Nothing Compares To You
Part III
The three of us continued eating ice cream and discussing the request.
"So both of you want to see me ejaculate, up close?" I asked.
Maggi and Natalie answered in unison, "We want to see you Jack-Off and Cum!"
A little surprised I asked, "Maggi it's not something new for you; Natalie, you were married two years, surly?"
Maggi said, "It's been a while Pete and you know that it's part of our little sex games we play."
I led "The Kink Sisters" into our master bedroom, the three of us plopping down, laying sided by side by side. I was flanked by two amazingly beautiful hot, horny women. I reached over to kiss each and found their hands were busy working on their own pussies.
"What's this I thought I was the one who was supposed to be playing with myself?" I asked.
I received a response in stereo no less, "I am just so horny," both Natalie and Maggi responded.
This wasn't new to them, I found that when Nat and Maggi were together for any amount of time, they would finish each other's sentences or would say the exact same thing at the same time.
Maggi popped up to her feet and said, "I'll be right back, don't move we need this," then ran out of the bedroom.
Nat said, "Pete, want to make a dream of mine come true?"
"Of course" I answered.
"Let me lay on top of you in 69 position, I want to try something – you can lift me up with just your arms right?" Natalie asked.
"Not a problem" I answered, but I wasn't sure I knew what she had in mind.
The next thing I see is Nat's beautiful beaver coming in for a landing on my face, it was coming in hot! She pushed her pussy right on me so her Vagina swallowed my nose. She did a little grinding into me as I heard her moan. She leaned forward and put my entire cock in her mouth and then stuck her legs straight out, leveraging all her lower body weight onto her pussy driving herself even further into my face.
My hearing was muffled and her mouth was very full but I heard her say, "Lift Me, Lift Me."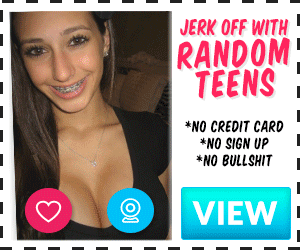 So I cupped each thigh at the hip and lifted just like a bench press. Natalie stuck her legs straight back and then put her arms out like she was flying, her only other contact point on my body was her mouth on my cock. She put her arms forward like Superman as I adjusted the height of my press so she was level.
"I get what she wants to do," I thought to myself.
Her beautiful breasts were hanging just touching my abs.
We held this position as Maggi returned to the room with a chair.
"What The Hell, this is incredible… I'm next Pete!" Maggi exclaimed.
I said, "This was Natalie's idea, looks pretty neat I imagine."
"Natalie, Pete, you need to see this-Oh Shit, the camera, where's the Polaroid!?" Maggi screamed.
Luckily we kept it in our bedside dresser top drawer.
"Thank God it has film, lights!" Maggi exclaimed.
Maggi turned on all the bedroom lights and started snapping pictures at all sides of the bed, nine photos in all.
Natalie pushed her self off my cock and rolled off of me saying, "That was the coolest thing ever, a couple of times I thought I was going to gag and roll off!"
She continued, "Pete I wasn't to hard on your face, you know with my pussy?"
"No, that would be impossible," I answered.
She grabbed me and smiled.
"Forget about that, not that I'm complaining, but what was the inspiration for that, it was… extremely imaginative," I said with the look of amazement on my face.
Maggi burst out laughing and said, "LOOK! The photos came out perfect, wow, these are incredible Nat."
All three of us sat at the end of the bed looking at them and laughing. Natalie grabbed me and threw me back on the bed and kissed me again and again, as she slowed her kisses she said, "I love you so much!"
Nat explained, "You guys won't believe this but the other night I had a weird dream like I was floating, Pete you were there, floating too; we kept bumping into one another kissing and when I could, I would put your dick in my mouth and suck it."
Maggi said, "That's a pretty good fantasy."
Nat replied, "It was a weird dream, you guys already fulfilled my fantasy <blushing>; that was when the three of us were together, I was on all fours with my face in your pussy Maggi, making you cum and Pete was fucking me from behind, we all came right about the same time, that was amazing!"
I said, "You two make my fantasy come true every time we're together; when both of you are in front of me and I can put my dick in either one of you and I go back and forth. Also when I have both your pussies in front of me and I can go back and forth with my mouth."
Maggi said, "Pete, remember my first one when I was 19? It was to have two really hot guys fuck me and fill me with cum and then get eaten out so I would cum again, we did that back when Pete was still in the Navy, it seems along time ago."
Maggi continued, "I have a couple now, both a variation on the same theme I guess; I'm laying flat on my back, Natalie you're on top of me 69 and Pete, you're fucking Natalie so I can put my tongue on Nat's clit and your cock sliding into her pussy at the same time, then when you cum it drips out into my mouth."
As we were revealing our inner most thoughts, Nat moved me onto the chair Maggi brought to our bedroom, facing it toward the foot of the bed so Nat and Maggi could sit on the edge watching me as I Jacked Off for their entertainment.
Nat said to Maggi, "I thought you didn't like semen?"
Maggi said, "The taste is not to my liking but I do like the feel of it, I guess over the years I've acquired a taste for the finer things; I love when Pete comes in my mouth, I have never spit it out, I wish I could fit more of his cock in my mouth, I know I could give him a great blowjob."
Natalie pointed to my dick it was hard as a rock but my hands were to my side, "C'mon Pete, you promised," as she spread her legs wide.
Maggi spread her long legs putting one over top of Nat's.
Maggi starting enticing me in her sexiest voice, "I know you want to put that thick cock in my pussy, look at these lips spread for you."
Maggi pulled her inner lips out like a butterfly stretching out it's wings. Natalie responded, "I want your cock to slide all the way into my wet hole Pete, I can feel you as your head pushes me deep and you stretch me."
I was stroking as slow as I could go, their talking and display was pushing me to the point of exploding. They both moved to the floor right in front of me and got on all fours, dropping their heads and sticking their beavers straight up at me. They pushed their asses together and started to plunge their two middle fingers in and out of their pussies.
They turned around, both on their knees each on an opposite side of my cock. Taking turns talking to and instructing me.
"Nice and steady, don't come too soon, I want to see a lot of cum. Your head is swelling are you going to cum Pete?"
I said, "Get ready, I'm Coming."
Nat and Maggi's eyes were focused on the head of my cock. I pushed with my pelvic muscles as the first stream came out, Natalie had moved in the line of fire so cum hit her chin and chest, the next stream hit Maggi's open mouth and cheek. The two women positioned themselves so my cum was going in there mouths and on their faces. I stroked as all my cum pumped out of me, down to milking the last drop which they both licked.
Maggi and Nat looked at each other and smiled, Nat saying, "Pete we're your CUM-SLUTS."
Maggi Looked at me and said, "I'm your Slut Forever Baby."
Maggi and Nat started kissing and liking my cum off one another saying, "I'm your slut Maggi, I'm your slut Nat."
Maggi surprised me by saying, "Maybe I was just embarrassed to admit it, but I love your cum Pete, I love it."
The two went at it until they had cleaned all the cum of one another. They each sucked the head of my dick for more, milking me and sucking very hard.
We all went in the shower and washed off well after.
Nat went to sleep while Maggi and I went out to the spa; Maggi felt guilty about eating the ice cream so she wanted to work out in the swim spa. After 30 minutes in the swim spa Maggi hit the deck and pumped out 25 push-ups and then 50 sit-ups. The deck area had just enough lighting to light up her pussy, if you have never seen a hot fit woman doing sit-ups in the nude, then you need to add that to your Bucket List.
We jumped into the spa to stretch and rub our muscles, Maggi had me hold her in place so that her pussy was right up against a water jet, she came in 60 seconds.
She grabbed my hand a took me to the outside shower, "This was a great idea of yours," Maggi said as the water warmed up.
We wound up fucking with Maggi bent over holding the shower controls.
Back in bed it was all three of us, very content, Maggi and Nat put me between them saying, "Oh Pete you smell so good."
I asked "What's up for tomorrow (Saturday)?"
"Donna's coming over to wax me and Maggi, well mainly Maggi," Natalie said.
End Part III