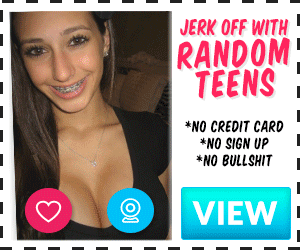 The ride to the sex shop was mostly uneventful but Stephanie could not help but notice she was beginning to become aroused.
"Wow… what has gotten into me?" Stephanie said as she took several deep breaths. She felt her vaginal lips move as if forming a smile underneath her skirt.
"Arriving at Molly's Sex Shop on your right," said the ominous voice of her GPS. She sighed as she pulled around to park in the back of the shop, hoping not to be seen.
"Fuck yes, this is exciting don't you think? Hurry up, Stephanie!" Her pussy exclaimed as she put her hand on the door handle.
"Alright I'm going, just remember to keep quiet. I draw too much attention in this outfit as it is," Stephanie scolded.
She carefully peeked around her car and made sure no one was looking in her direction and bashfully ran to the entrance of the store.
Ring, Ring
Stephanie nearly jumped out of her skin as the door chimed. She sheepishly turned around and noticed a scantily clad Goth girl behind the register with a raised eyebrow.
"Let me guess… running an errand for a friend or you ran in here on a dare?" The store clerk asked.
"Oh, um… no, I'm here for me. Sorry, I've never been to a place like this before. Is it okay if I just look around for a few minutes?" Stephanie blushed.
"Whatever. My name is Molly. If you have any questions just ask," Molly said shaking her head.
Stephanie continued to blush as she walked down one aisle after another looking for a vibrator. Between sex dolls, whips, and fuzzy cuffs, she had never seen so many naughty things in one place.
"Hmm, all these things look like so much fun. We'll have to try them at some point, but let's stick with a vibrator for today," Her pussy whispered.
Stephanie's eyes wandered the shelves until she came across a purple, double-ended, phallus.
"Oh wow, I guess this is how two girls have sex, huh?" Stephanie said as she pulled the package closer.
"Oooo, do they vibrate?" Her pussy said excitedly.
"Shhhh, I don't know let me read it," Stephanie scolded as Molly glared down the aisle with a puzzled look on her face.
"Yeah, it says so on the package," Stephanie said.
"Nice, let's go with that one," Her pussy said as she began dripping juices down her legs.
"Hey, calm down, you're making a mess. Why do we need two ends? I didn't agree to get anyone else involved." Stephanie blushed.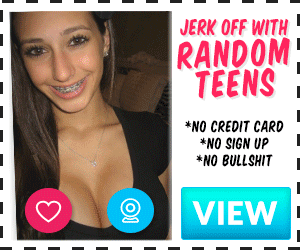 "It's not that, honey, I just wanna try something that I think will be fun." Her pussy lips formed a grin as it grazed her clit with its tongue.
She braced herself on the shelf, knocking several items onto the floor.
"Sorry about that, I swear I'm so clumsy!" Stephanie yelled as Molly shook her head. "Cut it out, will you?" Stephanie whispered as she fumbled the items back onto the shelf and made her way to the front with her prize. Once she got to the cash register, Molly raised an eyebrow at her purchase.
"Find everything you need?" Molly inquired.
"Yeah, for now." Stephanie blushed, not sure why she said that.
"Mmkay, that will be sixty-two dollars and fifty-four cents."
'Thank God I have cash on me for once. I'm not sure I'm ready for this to show on my bank statement,' She thought.
Thanks to her over-zealous vagina, her legs were soaked. She began looking around for the restroom.
"I'm sorry, but do you have a restroom?" Stephanie asked embarrassedly as Molly handed her, her purchase.
"It's in the back," Molly said without glancing up once.
Stephanie headed toward the back until she found a flashing neon toilet sign. She darted in, locking the door behind her.
"Well, at least the facilities in here are clean," Stephanie stated grabbing a handful of toilet paper.
"I'm sorry, did I make a mess?" Her pussy taunted.
"Very funny. Thanks to you I look like I pissed myself." Stephanie grimaced.
"I'm sorry," Her pussy giggled.
"I'm sure," Stephanie said while wiping her legs.
"Now that we finally have some privacy let's see that toy up close and personal," Her pussy said licking its lips.
"Are you crazy?" Stephanie through her hand between her legs as her pussy playfully licked her hand.
"Honey, I'm dying to try this out. Please, I'll make it quick," Her pussy begged.
Knowing that she wouldn't leave easy without making a scene, she caved and opened the package. Her nipples went erect and began moving on their own just like before. Startled, Stephanie grabbed her breasts, dropping the package on the floor.
"Mmmm, hurry, Stephanie," Her pussy said while dripping wet with her juices. Stephanie flushed as her living sex ached with need and she tore the package open, dropping the double-ended phallus to the floor.
"Just squat over the vibrator and I'll take it from here," Her pussy smiled.
Curiously, Stephanie squatted over the toy when she felt a strange sensation like her pussy was taking a breath. When her nether lips kissed the tip of the phallus, her pussy blew onto the toy. She gasped and jumped back as the double-ended vibrator sprang to life and coiled on the ground like a rattlesnake.
"Wha… What the fuck?!" Stephanie exclaimed as the now living toy began vibrating on one end like a snake shaking its rattle.
"What do you think of our new pet?" Her pussy snickered.
"What… What's it going to do?" Stephanie stammered.
"Calm down love, it's going to fuck us what else?" Her pussy laughed as the vibrator spit a gooey substance on her denim skirt like a spitting cobra. Suddenly the skirt sailed down to her feet on its own.
"Wait… you're kidding right?" "Stephanie said as she stepped out of her skirt just in time for the phallic snake to spit on her tank top as well. Knowing where this was going, she went ahead and raised her arms as her tank top flew over her head, leaving her completely exposed.
"Come now my pet, don't leave momma waiting." Her pussy said with a sultry voice. Stephanie gasped as the phallic snake sprang toward her. It seemed to grow in length as it coiled up her right leg.
"H-Hold up. Please be gentle," Stephanie said, apprehensive about being penetrated for the first time.
"Honey, we've been through this. I'm your pussy, brought to life for pleasure, not pain. Using the magic bestowed upon me by our fairy friend, I've already removed our hymen. There will be no pain I promise," Her pussy said licking the head of the vibrator. Puzzled, Stephanie reached down and felt around on her entrance, and sure enough, her hymen was gone.
"Are you ready love?" Her pussy seductively asked.
Stephanie bit her lip and nodded as the head of the toy began to vibrate and rub against her clit.
"Oh God!" she yelled as she balled up her fists.
…
Molly's head sprung up as she heard a yell from the bathroom.
"Hey, what the fuck do you think you're doing?! Do that shit at home you sick fuck, other customers have to use that bathroom you know!" Molly yelled.
…
Stephanie was startled as she heard Molly yell from outside, but before she could protest, the toy plunged into her. She arched her back and let out a moan as it slid in and out of her. To her delight, the toy was no longer rubber but felt like real skin inside of her. She was being fucked by a real, vibrating penis.
While one end of the snake penis continued to fuck her, she felt the other end uncoil itself from her leg and slither up her stomach. It began to vibrate and fuck her breasts with vigor while her breasts pushed themselves together on their own. Her pussy moaned and then giggled as it contracted around the other end.
"Ho-Holy shit!" Stephanie exclaimed as her hips began to rotate. She looked down just in time for the urethra of the penis between her breast to open up and she saw a forked tongue slither in and out of it. It then slithered to her left, erect nipple, and began to suck on it, licking the outside of it with its tongue.
"Oh, oh God… this is it!" Stephanie yelled as she bucked her hips. The end of the snake penis fucking her living pussy sped up violently, both in vibration speed and rhythm. Her pussy clamped as her orgasm hit like a freight train. Her eyes rolled to the back of her head as her tongue hung out of her mouth. She lost all sense of herself as her most powerful orgasm yet rocked her enchanted body, leaving her in a cloud of pure bliss.
Just as her orgasm reached its peak, she grabbed hold of the snake penis and felt something warm fill her pussy. Just then the other end unlatched from her nipple and ejaculated a white substance over her breasts. She slowly rose up as the now motionless toy fell to the side and she rubbed the white substance with her fingers.
"Wait… Oh God is this cum?!" Stephanie exclaimed.
"Maybe," Her pussy giggled.
---