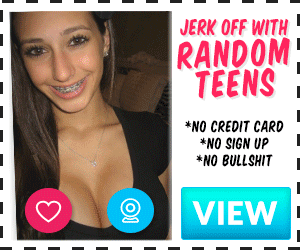 I have always loved cocks, dicks, trouser snakes, whatever people called them. I have always loved them since I sucked Billy Madix's dick under the bleachers.
In my senior year of high school, I must have sucked all the guy's cocks in my senior class. I could care less what they thought of me or the names the other girls called me. I loved the feeling of a cock in my mouth.
When I went to college, it was no different; I collected cock pics and had a whole folder full of them. I could care less what size, big, small, micro, the giant and massive, I sucked them all. That wasn't to say I fucked them. No, I was saving that for the best cock of them all, one that could last a full ten minutes of me sucking them off.
Not many guys lasted that long. Hell, most of them didn't last two minutes. I had gotten good at sucking cocks, I had my own way and secret, and it never failed me.
I even got some of the older men off within seconds. They would brag about their age and experience, but it was all talk once they were in my mouth. Seconds later, they grabbed the back of my head and filled my mouth with cum.
Sure, having a set of F cup tits didn't help, I was naturally busty since my junior year in high school, and I just kept growing from there. In college, I knew what I wanted to do, they always said to find something you like to do, and you would never work a day in your life. Well, I wanted to become a urologist.
I loved everything about cocks, so why not have a job where I was around them all the time.
My second thought was to become a stripper, but I was no good at dancing, nor did I have any rhythm.
It was there in the medical field that I met Daniel, he was also becoming a doctor, a general doctor, and we thought it would be best to work together.
The moment I saw his eight-inch cock and felt it in my mouth, I knew we would be together for a long time. He never did meet the ten-minute mark, but I knew he was the one after college and even when we went our separate ways.
Two years later, we were walking down the aisle together, my blonde hair to his ginger. I was naturally tanned, and he was as pale as a ghost. We were meant for each other. His big dick and my big boobs.
The first night we spent together was horrible. I didn't know that something could go so wrong. We weren't in sync, and he lasted no longer than a mere few seconds, maybe less.
But after a couple more tries, we finally synced, and it was the best, unlike most new wives, who had set rules of what their husbands could and couldn't do in the bedroom. I was up for all of it if it involved his dick.
To Daniel, I was his cock hungry slut, and I owned every word and meaning. It didn't matter if there were friends or family around. My hand was in his pocket, pulling and tugging on his dick.
I sucked him off in front of all of his friends at his twenty-fifth birthday party, then watched as he fucked one of my best friends for his thirtieth.
We were meant for each other. We both loved sex. We were both good at our jobs. He had his general practice, and I had my clinic. Early in our marriage, we decided to put off having kids until we were financially ready.
As he approached thirty-four and I had just turned thirty-two, we decided it was time to expand our family.
Who knew getting pregnant would be such a hassle? We both were in our prime, and we were both healthy, but I couldn't get pregnant no matter what we did or tried.
"Now, cum now!" I said as Daniel fucked me.
I looked in his face as he had my legs on his shoulders. It was that time again, a routine we had gotten into of fucking at a specific time during my cycle. But I knew just like he did that it wouldn't work.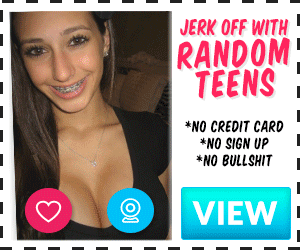 "Jesus," Daniel said as he laid out on the bed. "That has to be it," he said, shaking his head. "I don't think I can go another round."
Four times was our maximum, and he would cum inside of me every time.
We both had seen specialists, and they all found nothing wrong with us. My damn womb just didn't want a baby in it.
We decided if I didn't get pregnant by the end of the year, we would seek another means if that was adoption or something more drastic.
Daniel didn't like the idea of me going to the clinic and getting inseminated with someone else's sperm. As he would say, that was the last straw when it came to things he didn't like or want to do.
"Why not a vacation?" Raylene asked. She was Daniel's sister.
As I called her, Ray was a ray of sunshine, there was never a dull day, or something that she didn't think was a bad situation.
"I don't know," I said, staring at Ray. She had a woman's boutique, as she liked to call it, a few minutes from my clinic, so we met daily for lunch.
"When was the last time the two of you went camping or did anything exciting?" Ray asked.
"It's been a while," I nodded.
"See, a bit of relaxation, maybe go to the beach or the lake, get your mind off things," Ray smiled. "I am sure that's when Ben got conceived, legs up in the air on the beach in Thailand."
"Great," I said, putting down my veggie burger. "I will never get that image out of my head."
Xander, her husband, was into men's fitness and was built like a Brickhouse. Ray was a four-foot six, petite woman. Imagining them fucking was like something out of a midget porn video. Xander was easily close to seven-foot or above.
Plus, I had seen Xander's cock. Before they got married, he was one of my first patients. Also, he came by for a routine checkup. The man was obsessed with his cock, always ensuring that it was good and that there was nothing wrong.
Daniel suspected that Xander was just coming by to check out my chest and not because he wanted to be examined.
"We could rent an RV and go to the lake we haven't been there since we got married," I nodded.
"A few drinks near the lake and the next thing you know," Ray smiled.
"Don't," I shook my head.
Ray had the bad habit of making every scenario a romantic one. I wasn't into romance. As long as we went to the weekend and had as much sex as possible, the rest would hopefully fall in line.
Ray shook her head; she hated our open marriage. I always tried to explain that it wasn't open to the point we slept with anyone and everyone. It was just open to other people if the other allowed it.
Like allowing him to fuck my friend or at one of the parties, he and two of his friends had their way with me. It was beneficial to both of us. We both knew that sex would eventually get boring if it were just the two of us. So, we liked to bring others, both men and women.
The one rule was no emotional attachment at all and no repeat offenders. We never went to the same well more than three times. After that, we cut them off. It had worked so far, and neither saw anything wrong with it.
\~\~ \~ \~ \~ \~ \~ \~ \~ \~ \~ \~ \~ \~
"About time," Tasha, my assistant, said as I told her I was taking a long weekend.
I had already talked to Daniel, and he was all for it. So, we scheduled it for the following weekend. We would both would take Friday and Monday off so that we could have a four-day weekend.
"Hopefully this time it will work," I said as I looked over at my patient.
I loved my clinic because it was near a college, so I got strapping young men coming in for physicals all the time.
Most of them came because they heard about the busty blonde that felt on their cocks.
Sometimes, I spent more time looking at it if it was an ideal length and girth. Sometimes I would give them a slight tug job as I pretended to examine them. A few of them came right away, and others moaned a lot.
I could already tell by how his dick was throbbing and twitching he was going to burst.
"So, you think with all the relaxation and resting that Daniel will be able to put a baby in there," Tasha said as she prepped the table.
"I hope so, we have been having sex nonstop, and no baby yet," I said as I pretended not to be paying attention to the length of time, I had been stroking his cock.
It had been just over forty seconds, and I could already see the look in his eyes. He was going to burst.
"It's just so frustrating," I said as I ramped up the speed pretending to be mad at the situation and not his cock in my hand. "Wish he would just cum deep in me like many other men and seed me with a baby!"
There it was the poor guy nutted all over himself and the gown.
"Sorry," he stammered.
Tasha had already started cleaning him off.
She liked doing that trick just as much as I did.
The rest of the physical went well.
\~ \~ \~ \~ \~ \~ \~ \~ \~ \~ \~
"He's coming, back again," Daniel said as my head bobbed up and down in his lap.
Daniel always got road head whenever we were on long car rides. I always thought it was the least I could do as a co-pilot to keep him entertained. I had already made him cum twice, and a third was on the way.
It seemed a trucker had seen us and decided to follow us in case of another show.
I looked up in time to see the toothy grin of an older man driving a large truck. I smiled back at him as he gave me a thumbs up. I smiled and went back to the main attraction.
Daniel loved getting his dick sucked while he drove. It was the best part of the drive, he always said.
"Here it comes," Daniel said as I held his dick in my mouth.
'Right on time,' I thought.
My neck was feeling sore from sucking him off at this angle. Like always, I sucked him off until he was completely soft again. I never just let him cum and then stopped. I was an all or nothing girl.
We parked the large RV in a central location, next to some trees and a reasonable distance away from the main entrance. Some others were parked all over, and we decided to mingle around and see what was going on for the night.
At heart, we were social animals and liked to be around as many people as possible. Daniel loved to drink, while I liked to talk, and with my big I cup breasts, which I loved to show off in skimpy clothes or low-cut tops, I was always the center of attention.
It didn't take long for us to find a group of people that wanted to hang out and drink with us. So, after taking our bikes down to the restaurant and having a large dinner, we were ready to party.
That's when everyone introduced us to Douglas, a regular that came to the lake every weekend. He had the biggest RV out here; the thing looked like one of those RVs the famous people would use. Walking through it, we saw that it had everything beds, a bathroom, a large screen television, the works.
When he pressed a button, both sides expanded, and the real party started. Liquor, Beer and some other drugs got passed around, and I was beginning to feel great.
When I mentioned what my job was, the guys all had dick questions that I was happy to answer.
I loved talking about cocks, and I didn't mind when guys would send me dick pics or pull theirs out. But the most often questions did size matter and was it true about black guys.
And the truth was, for me, size was everything. I hated to admit it to the more petite guys, but I loved a big cock inside me, nothing less than seven inches. Luckily for Daniel, he was sporting a good eight inches with a decent girth, or he wouldn't have made the cut.
As for the old rumour.
"No," I said as I looked over at Douglas, a black male. "Not all black males have long thick big black cocks," I smiled. "The actual biggest and longest I have ever seen," I looked over at Daniel. "Belonged to a Mexican."
"Now you're just pulling our legs," David said he was one of the partygoers.
"No, swear you not, He had gone to do a physical and the doctor told him there was a rash under his ball sack, and he came into my clinic, shit you not, when that Mexican dropped his pants, I had to back up," I laughed. "It was huge!"
"Must have been a swelling or an infection or something," one of the men said.
"Oh, no," I shook my head while taking my turn on the puffing stick.
"This fucking cock was all him, believe me I tugged on that thing with both hands and probably could fit another two on it," I said as I exhaled.
"Well fuck me," Douglas laughed.
"The smallest?" one of the women asked.
"A white guy," I nodded to a chorus of boos. "Sorry, I am being blunt here, the thing was a micro penis, my pinky finger was bigger than it."
"Now she is fucking with us," another man said.
"Show them," Daniel said as he looked at me.
"Fine," I shrugged as I downed another beer.
I took out my phone and went into my gallery.
"You have dick pics on your phone?" one of the women said.
"And on her laptop," Daniel laughed.
"He collects boob pics, so if you got them, send them to him," I said as I scrolled through the categories.
"You don't mind her having them?" a guy asked.
"She comes home to this one," Daniel said, grabbing his crotch. "Who cares what the others are packing," he laughed.
"It's true, after all this weed and alcohol, he's getting very lucky tonight," I nodded as I found it. "There it is, that's the biggest," I said, smoking a cigarette.
"Holy fuck!" a woman said as the phone passed around.
"That's a big Mexican cock!" Hank said as it reached him. He was the caretaker of this place.
"Alright now the smallest," I said as I got my phone back. "There," I said as I found it.
"Aww," one of the ladies said as she saw it. "It's so small!"
"Fuck that," one of the guys said. "I would empty my bank account for an extension if I had that fucking cock."
"It will cost a lot, and penis surgeries are risky at best," I shook my head. "They have to…."
All the guys stopped me as I made a cutting motion. "No, don't do that," Douglas said.
The night went well, and Daniel got very lucky once we returned to our place. He fucked me hard against the window as promised for some of them to see.
I pressed my huge tits against the window as he fucked me from behind. After that, he fucked me in the ass and then my mouth. I was his slut and didn't mind going from ass to mouth and back again.
Daniel fucked me again in the morning. He had my legs spread wide and
used me to care for his morning wood. Of course, I was more than happy to oblige. I was his to use as he pleased. He was heading for the lake to go fishing with the guys.
"Whoa," Daniel said as I pinned him against the RV wall when he got back.
"Fuck me!" I said as I stripped his clothes off. I didn't care if he reeked of sweat and smelt like fish. I wanted his cock deep inside of me right now.
Daniel happily obliged as he fucked me doggy style on the floor. He loved this position because my big white ass thumped against him as he fucked me.
After a few minutes of calling me his slut, and many other names, he pushed deep inside me and dumped another load of baby batter.
"Douglas invited us over for dinner," Daniel said as he took his shower.
"I don't think I want to go over there again," I said as I looked at him.
The shower in our RV was small. It was just big enough for one person.
"Serious?" Daniel asked. "You had fun last night," Daniel said, shaking his head.
"It's the way he was looking at me," I said
"All the guys were looking at you, you had your tits out, they were barely staying in that shirt," Daniel said.
"Yeah, but," I said.
"Don't start this bullshit again," Daniel said as he got out of the shower.
"I'm sorry, it's just that…." I pleaded.
"You grew up in a small-town yada, fucking yada," Daniel said. "I am not asking you to go fuck the big mean black guy, or should I say the N word to make you feel at home?"
"I have never said that word!" I shouted back at him. "Just because you grew up in the city, you know what, let's go."
"Nope, don't want to go now, fuck it, since you don't want to go, you can go over there and tell him!"
I nodded my defeat and took a quick shower. Daniel was still pissed as he sat down to dinner.
"I'm sorry," I said as I tried to make up for it.
"Just go over there and have the decency to tell him," Daniel shook his head. "I know you will make up some bullshit lie, but at least you will be face to face."
"Fine," I said as I got up and walked over there.
It was dark, and Douglas's RV was parked further out than most others.
"Doug?" I asked as I knocked on the door.
There was no answer. I walked around it but only saw a light blue light flickering.
"Doug," I said as I grabbed a milk crate lying on the ground and stood on it. "Holy fuck!" I said as I stared at Douglas absolutely going to town on his cock. He was two, handing the biggest cock I had ever seen.
Even with both hands jacking the shit out of it, the monster snake-like cock was still fucking huge. I couldn't take my eyes off it. Who knew the tall black guy was sporting an easily twelve or more inch cock.
I had seen plenty of black cocks, and I always laughed at the porn comics or erotic stories that said a white female always fell in love at the sight of a black cock. I had seen tons and never once fell in love with any of them. Until now, that is, I couldn't look away.
Douglas was watching some big woman on the screen getting fucked by a black guy and was jacking his monster cock. When it happened, he looked over at me. I should have dropped to the floor and walked away, but like those comics, I was rooted to the spot.
Douglas just smiled as he looked at me. He continued jacking his cock while looking straight at me. I had never been turned on as much as I was at the moment. I was soaking my shorts.
"Nicole!" I heard Daniel's voice yell out.
"Fuck!" I said, dropping to the floor.
I quickly ran to the sound of his voice. I didn't want him to find me staring at another man. We had never cheated before. We always knew all about the other person.
"He wasn't there, I went looking for him but couldn't find him," I said as I reached Daniel.
"Probably went out," Daniel shrugged.
\~ \~ \~ \~ \~ \~ \~ \~ \~ \~
"Are you sure?" Daniel asked.
"Yeah, it's like you said, I owe him an apology," I nodded.
"Okay, the rest of us are going to be at the lake," Daniel said as he and most of the camp walked down to the lake for the weekend firework show.
We had spent the rest of the weekend avoiding Douglas. But I knew I had to do the right thing and apologize for both avoiding him and for spying on him in a private time.
"You sure you don't want to turn around and go the other way?" Douglas asked as I approached.
I sighed and shook my head. "That was rude of me," I nodded.
"Which time?" Douglas asked as he stood up.
"Both," I nodded. "I just didn't know what to say."
"About me being black or that you spied on me?" Douglas asked.
'Man, he was putting me through the ringer,' I thought.
"Can we go inside?" I asked.
Douglas walked to the door and opened it. I spent most of the time apologizing. I tried not to give the white girl from a small town with the racist parent's speech, but it came out, and of course, he said he understood, but I felt like it was more of him letting me off the hook understanding.
"What about the other thing?" Douglas asked.
"I am sorry about that too," I nodded. "I should have walked away."
"Then why are you still staring?" Douglas asked.
'Fuck me!' I thought.
I had been staring at his crotch. That monster cock had been on my mind all weekend.
"Want to see it and add it to your collection?" Douglas asked as he stood up.
My mind was shouting no, but the words weren't coming out. "Yes," I said.
"You got to make it hard though, or it won't measure up to the others in your collection," Douglas said.
'Nicole, don't do it, this is cheating, Daniel doesn't know and hasn't approved it,' the voice in my head said.
"Of course," I nodded.
Douglas pulled out his cock and stood up. Even in its flaccid state, it was bigger than most I had encountered.
I wrapped my hands around it and started tugging. I had done this a thousand times. There was nothing wrong, as long as I didn't go further.
Of course, what I thought and what I did were two different things. I should have stopped once it got to its full length, which made my hands on it seem small.
What surprised me was what I did after it got hard. My mouth opened, and I started sucking on Douglas's big, fat, long cock. Its girth made me have to stretch my mouth wide to take it in, but once the head got inside my mouth, it was all over.
I was officially cheating on my husband for the first time. Sure, I had slept with other males and females, but he was there for every one of those times. He was down by the lake while I had a big black cock in my mouth.
"Knew it," Douglas boasted as he snatched my phone from the seat behind him. He took pictures of me sucking his cock with my phone. "For your collection and mine," he said as he grabbed the back of my head.
I shook my head no as he pushed his monster cock into my mouth and straight down my throat. I had never had a cock stretch my throat like this one. It felt like it was going to tear me apart.
Douglas fucked my throat hard and fast. His big hands gripped my head as he relentlessly pounded his cock into me.
"I can't," I said as he let me take a breath. "It's too big, it's too long, it's…."
"Shut up," Douglas said as he started face fucking me again.
My mouth said I couldn't, but my body language said, " fuck me, use me, treat me like a slut."
I don't know how long he fucked my mouth, but it was much longer than any man had fucked it, and when he was done, he was still hard. That's when he pulled down my shirt and ripped my bra to get at my big tits.
"You can't," I said as Douglas lifted me up, carried me into the bedroom and slammed me onto the bed.
"Hear that?" Douglas said.
I listened to the fireworks outside.
"Fireworks," I said.
"You're mine, for the next hour and a half, maybe two if they stay to drink," Douglas grinned. "And I am going to fuck every hole you have," he said as he pushed his dick between my tits.
I was both scared and excited, but I didn't make a single move to get away or did I tell him to stop. He fucked my tits hard and fast until he came all over my face.
"Get on top," Douglas ordered as he got hard again.
I simply nodded and climbed on top of his monster cock. Slowly I rode him slow but then sped up.
"Shit!" I said as I heard my phone ring. It was Daniel.
I got off him and ran for the other room. I got to the phone and answered.
"Where are you?" Daniel asked.
"I am at Douglas's," I said with Douglas right behind me. "We talked and sorted things out and now we are smoking," I lied.
I gritted my teeth as Douglas put his cock back inside me and bent me forward on the floor. I had another man's cock inside me while talking to my husband on the phone.
"Why don't you both come down?" Daniel asked. "The party is just starting."
"Douglas said, I mean Doug said…." I was trying to talk, but the cock inside me made me brain dead.
Douglas took the phone out of my hand. "Your wife is a good woman she apologized really well," Douglas said while fucking me. "It's too dark to go down the path right now without some lighting especially after how much we started smoking," he lied as he gripped my hair and pulled it back.
"Yes, the works have just started, you should ask my boy Shane to take you to the cove out on the other side of the lake," Douglas said as he picked up the pace. "You get a great view, and he has the best shine you ever tasted."
Douglas was making sure he had time to fuck me as much as possible.
"Ask the others, they have been out there, and tasted it, usually he doesn't let just anyone go out there, but I will call him and make sure he does. Okay here she is," Douglas said as he handed me the phone.
"Hey, you good?" Daniel asked me.
"Yes, definitely yes," I said as Douglas fucked me hard.
"You mind, if we go, if you want me to come back I will," Daniel said.
"No, definitely, go, have. you go and have fun," I said as I tried to talk to him without stammering. "Bring me back some of that, shine, I will be heading back to our place very soon."
"Okay, love you," Daniel said.
"Love you too," I said. I hung up quickly.
"Your mine for the night," Douglas laughed as he fucked me. "After I cum inside you, I am going to call my boy Shane and he will take them out to the cove and on the way back he will have engine trouble, they will have to dock on the other side of the lake and have to try and get a taxi or uber back." Douglas laughed.
Douglas was true to his word. After he came inside me, he called his friend and told him what to do. While I was riding him for the second time, Daniel called me and told me they had trouble and would be late coming back.
I was pleased to hear it. I wanted to be fucked more, and Douglas stepped up to the plate. He was also true to his word of fucking every hole more than once. When he put that monster cock of his in my ass, I saw stars for a few moments, it took some getting used to, but after a few, I was on cloud nine.
I gingerly and slowly walked back to our RV in tattered clothes when it was all over. I cleaned up in the shower and waited outside. It was early morning before the taxi pulled up.
\~ \~ \~ \~ \~ \~ \~ \~ \~ \~
The weekend was a vague memory after a week of being back home. I went about my usual thing when the doctor's office confirmed it.
I was pregnant. I was so happy to hear it that I rushed over to tell Daniel in person.
It wasn't until I had left his practice and was heading home. When it finally hit me, I didn't know who got me pregnant, Daniel or Douglas.
"Shit!" I yelled as I parked at my house.
***Author's Note: This story, as well as many others of my stories, are on my other pages, the links to which can be found*** [***here***](https://www.reddit.com/user/Shadowforce2/comments/w4aumo/self_promo_time/)