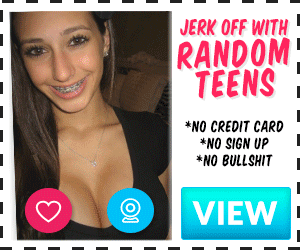 Sheena was still straddling my hips and rocking hers so that she was slowly, teasingly rubbing her slippery, oozing slit along the hard length of my big cock. I rotated my hips so that her next movement pushed the head of my cock into her gaping pussy mouth. She let out a squeal of laughter and rocked back to impale herself on my big, thick fuck pole.
Sheena started rolling and pumping her hips and I pumped mine into her in counterpoint to her fuck rhythm. Very quickly, she began moaning and twitching as she got pushed over the edge once more and waves of pleasure rolled through her body.
I was taken in by the sight of this sexy woman smiling down at me with a couple of glistening drops of my cum still on her lips and long, sticky strands of my cum dripping off her nipples and tits as she orgasmed over and over on my thick fuck stick.
Reaching up, I pulled her face down to mine, smeared the pearly drops of my seed from her lips, and she sucked my finger deeply, as she moaned deeply into my core. Sheena broke from out soul searing, sitting upright, gasping and riding me hard. Unable to resist, I reached up squeezing her big, soft, bouncing tits and smeared my sticky yet slippery jizz all over her taut nipples and made her suck my sticky fingers.
Sheena moaned again, "Oooooohhhhh, that's so nasty, baby!"
With my thick, strong fingers, I pinched and tweaked hard on her now slippery nipples and shoved up into her until my cock head hit the back end of her fluttering and twitching hole. She squealed in delight and leaned back letting the waves of yet another orgasm spread through her.
I knew just what I wanted to do with Sheena next. As Sheena's orgasmic bliss slowly subsided, I moved her off of me and slid out from under her with a groan and plea on her part, "Uhhhh! Don't stop, Jazz. Please baby, I need more of your magnificent cock in me! Please!"
"There is just one way to really fuck a wanton, slutty whore like you. Get on your knees over by the mirror."
With a silly and nearly satisfied smile, Sheena got up and wobbled over to the big mirror we had used earlier for her to check out her sexy devil's tail. With a flash of inspiration, I grabbed the butt plug devil's tail and with my music on the app on and walked over to Sheena on knees not much steadier then hers.
As she watched me cross the room to her Sheena let out a throaty chuckle and told me, "Damn, that looks good."
I looked past her to the mirror and saw what caused her heated amusement. As I walked, my cock poking out of the wet stained front of my pants, glistening with her juices was bobbing up and down.
As I reached Sheena and stood looking down at her, I asked, "Do you like the way my hard cock looks, bouncing around, covered in your fuck juices?"
"You know I do, baby. I love your big, thick cock anyway I can get it."
Sheena reached out and grasped my cock with one hand, teasingly stroking its length and rubbing her slippery juice around on the sensitive underside of the head as the long red fingernails of her other hand lightly tickled my balls.
"You are such a slut. So hot and so needy. You just can't get enough, can you? Since you made my cock like this, take care of it."
Sheena's tongue slipped out between her smeared red lips and traced a slithering trail along the underside of my now drooling cock. The index finger and thumb of one hand encircled my cock, holding it upright directly before her sticky lips. With the other hand, she palmed my balls began to caress them, attempting to make my cum rise.
Her tongue flicked out and swept away each drop of cum as it leaked from the little slit. It then danced across the head and slipped back into her mouth until the next glistening, sticky droplet appeared. As she continued to caress my swelling balls, the droplets appeared more and more frequently and she flicked and danced her tongue quicker and quicker, making me whimper with lust and need.
Sheena looked up at me with her wickedest smile yet and said, "You enjoyed making my holes buzz. I wonder how much you would enjoy some good vibrations."
With that comment, she opened her mouth and slid her slippery, messy lips down the length of my cock humming, "Mmmmmmmmmmm!!!"
My balls tingled with the vibrations and my cock twitched and drooled even more onto her slashing tongue. This caused her to increase her humming and slide her lips up and down my cock, sucking hard and fast with wet slurps and smacks while she continued to caress my now aching balls. I was fast becoming overwhelmed by the inspired blow job she was giving me. The combination of her coaxing hands, hot, wet mouth, vibrating moans and the sight of it all was nearly all I could stand.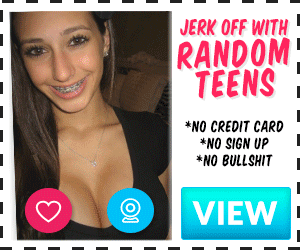 With the last little bit of clear thought I had left, I remembered the tail and the phone still in my hands. I bent over her bobbing, horned head and slowly pushed the greasy butt plug into her still gaping, slippery ass and hit the app on the phone. The tail immediately began dancing.
As the vibrations started in Sheena's ass once more, she pulled her mouth off my cock with a loud, wet pop and let out a wailing moan, "Ooooooohhhhh!!! Oooohhhhh God! Ooooooohhhhh!!!"
That gave me time to gather my wits and move around behind her. I wanted to fuck Sheena just the way a wanton slut like her needed and deserved to be fucked. I knelt behind her and watched her ass wiggle and sway with need, causing her tail to swoosh and bounce around in the air. I put the drooling, throbbing tip of my cock at the wide open mouth of her sloppy pussy and let the unrestrained movements of her hips tease her and smear my cock head with the slippery, mix of our cum still leaking from her used fuckhole.
I grabbed her hips hard and dug my fingers into the soft, warm flesh and tried to hold her ass steady. Sheena's whole body began shuddering and shaking with need. I half whispered, half hissed at her, "This is how a slut should be fucked. You are an animal in heat with no control over your lust. So I am going to fuck you like an animal. Do you want that, slut?"
"Yesssss! Ooooohhhh God, yessss!! Fuck me like the animal in heat I am!"
I enjoyed torturing her sweetly for a moment and held her as still as I could just to tease her. She tried to buck and pump her hips even more.
"If you want my cock in your pussy, slut, come and get it."
I released my grip on Sheena just enough so that she could push her ass back and swallow my cock whole with one thrust of her hips. As my cock head hit the bottom of her scalding, slick hole and my hips thumped her soft ass we moaned together, "OOOOOHHHHHH!!!"
I slapped her quivering ass cheek sharply and told her, "Fuck me slut! Fuck me hard! Look at the mirror and watch yourself fucked just the way a slut should fuck."
We were in profile to the mirror and we both turned out heads to watch as she rocked her ass back and forth at me to take me as deep as she could with each time and shouted, "Oh god, yes! Look at me fuck like an animal! I am your whore, your little fuck slut!"
I began thrusting into her hard and fast as well. All of her softest parts jiggled and rippled with the fury of our fucking. Her tits and ass flesh wobbled and bounced all about. Her horned head rocked to and fro while her tail continually bounced off my chest and shoulder and slapped at her back.
My little animal slut may have had horns and a tail but damn did she fuck good as she threw her head back and wailed. She straightened up, pushing her back into my chest and my hands moved up to roughly squeeze her big tits. Sheena's entire body went stiff and then she convulsed as it being electrocuted and her pussy began spasming and sucking at my cock. I kept thrusting as I lost all control and pumped bolt after bolt of my searing cum deep into her hungry, needy hole.
As I leaned back on my thighs to catch my breath, Sheena reached back and gripped my messy, deflating cock. She looked over her shoulder into the mirror and watched as my thick, white cum slowly oozed out of her open pussy mouth.
"That looks so hot, Jazz. It makes me feel really slutty to watch your cum drip from me after a good fucking."
She turned around, bent down and started to lick my cock clean. As it began to stir and rise once again, Sheena looked up at me and smiled.
"I want to see your cum leaking out of my ass. Can you handle that, stud?"
I looked up at the clock. It was 3:30. Two and a half hours before Gary and her son would get home. Lacing my fingers in Sheena's nice dark, curly hair, I pushed her mouth back to my swelling cock and whispered in lust "I have all day tomorrow off as well…"