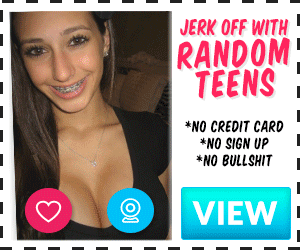 Of fuckkkkk…" she finally let out,
As I felt her not only cum, but literally squirt all over my face. Streams of warm juices splashing on my mouth. Her body convulsed as I gently continued to flick at her. Knowing it would drive her crazy. I didn't even wipe my face. Her juices all over it were incredible, and I never wanted the moment to end. I needed to kiss her. I slid my body up towards her and we began to make out like 2 people who were trying to eat one another. Tongues deep in each other's mouths, her juices rubbing between our faces, saliva dripping off our mouths. the fragrance of pussy nectar, It is beautiful, and dirty, and everything I ever wanted.
She pushed me to the side, and got on her arms and knees, now kissing my neck. I threw my head back and enjoyed the sensation. She worked her way down, from my chest, to my stomach, to the moment I had been waiting for. She grabbed on to my cock firmly with one hand and began to now really show me how good she was at sucking cock. Taking me almost all the way down her throat. Sucking on it like it was a popsicle that was going to melt, and she wanted all the flavor out before it did so. I put my hands over my mouth to not moan, as I felt her throat massaging the head of my cock.
"Ohhh.. My god.." I let out gently.
It was a good thing I had came already because she was literally sucking the soul out of me and I knew there would be no way I would last if I hadn't. She took it out of her mouth and made her way to my balls. Sucking on each of them, while jerking my cock off. She knew just what to do. Followed by her tongue, running up and down my length, flicking at my frenulum, while she squeezed hard on the base of my cock. She trailed each protruding vein I had on my cock, exploring all of me with her tongue and mouth. Her gorgeous teasing yes glinting at me in total joy. 8 years of desire coming out in one moment. It was clear now that she wanted much more than to just tease me. She wanted to own me… to consume my every thought. And she was accomplishing it, with each passing suck. I was lost in the moment, yet, there was something more I wanted. And we all know what that is. I wanted, no, needed to be inside of her. To feel her tight little cunt wrapped tightly around my thick cock. I reached down for her head and stopped her, sitting up and kissing her again. The taste of my pre-cum coated on her tongue. Our tongues danced again for a moment, before whispering to her,
"I want all of you tonight…"
"Mmm… you can have anything you want, Alex… I'm yours… and YOU are mine now"
Fuck, the realization of what she said hit me like a train. Was this more than just a sex capade for her, more than just a young lover crush she had planned thsi by hearing from her friend ? I didn't have the time to think, I was hers and I intended on taking everything I could . I knew the bed would be too loud, so I guided her towards the floor. Laying some pillows on the ground for support.
"Spread your legs for me" I ordered her,
"Mmm… Yes Sir…" she replied. She knew I liked a submissive
Spreading both of her legs while laying on her back. I kneeled up to her, and first teased her. Using my cock as a toy, running it up and down her slit. Tapping on her clit with the weight of my head. Her pussy was a mess, coated in a thick layer of gruel that beautifully would string from my cock each time I pulled it back. I realized I was teasing myself just as much as I was teasing her. I needed to feel her. I put the head of my cock right on her opening, and leaned in to penetrate her walls. My god, she was tighter than I could have ever imagined. Despite how wet she was, I could feel the pressure from her walls the entire way in. Massaging my cock the whole time. all the way up, I didn't bottom out like it did with most women, her being over 6 foot tall there was so much room to fill and it feels so good knowing it wasn't to long for her . I felt fear what is she IS the one, what if I fall in love with her and can't stop. OMG
"Oh fuck Alex, Yes, fuck my brains out…" She pulled me in even more I feel my cock head against her cervix pushing inside it now, and she sighs with pleasure.
Am I hurting you love" she start mashing her pelvis into mine , rubbing her clit heavily along it , and start growling her whole body arching into mine and I feel my self being sucjed into her , my cock is getting thicker and stronger as her scent drives me insane with lust my pelvis is hammering into her as well I have no control its wonderful finally I have found a lover I can let go with and just be happy
We kiss more urgently , deep in each other mouth tongues swirling we stare into each others eyes and devour each other in total joy and play.
Is this really possible? yes
I start to slam into her pussy. The sound of my cock pounding her, crashing against her soaking pussy, was to die for. my cock expanding and her cunt loving every delicious ridge of my cock head, coupled with her whimpers and moans, I could die at that moment. I smell the scent coming of f her nipples urgently sucking them and making them harder she si writhing around on the floor . I could clearly feel her sexy stimulated tits bouncing up and down with each thrust, along with the perfect view of my cock sliding in and out of her. her thin waist her flat belly instantly makes my cock swell even more. and I have no control over my thrusting each time I pull back my muscles automatically thrust back inside even harder and faster I had never had THIS with any women before Ali loves it I look into her eyes I catch her looking at my belly too , we laugh as we both realize we are simply made for one another and it all okay and nothing to be scared about at all, we resume skiing each other again and again and again. the tenderness the sensuousness taking each other to new levels of intimacy and shared delight. it just goes from height to height of feelings.
"Fuck Ali, I've wanted to make love to you for so long…" I said,
She moaned, with no response. Consumed by the feeling of my cock buried deep inside of her. I watched in delight as she throws her head back. I couldn't see them, but I was sure her eyes were rolled back . God, her cunt is so tight and gushing wetness and pulsating pulling me in. I grab her hips and pulled her closer, wrapping my arms tightly around her crushing her and dominating her feeling so close, crashing into her cervix each time I rammed into her. She is cumming continuously now wave after wave.
"Sit up now, I need to fuck you from behind." I instructed her.
If anything had consumed my mind was the idea of fucking her from behind, her amazing ass in full display for me. Her long back with curves on each side all the way up to her sexy neck and mane of black hair , you can see that in my photos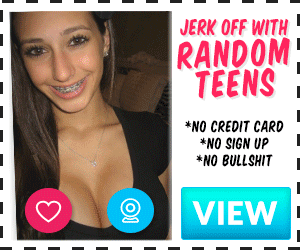 She got on her hands and knees and arched her back up so perfectly that I could just stare at her and I'd be happy. But of course, I wanted more. I sat up behind her and easily slid my cock back in her. Her pussy is molded for my cock, making it the perfect hole for all my desires. I looked down and admired the sight of her round ass in the air. My balls slamming into her pussy as I continued to stuff her to my hearts desire.
"Oh fuck…This is going to make me cum again " she moaned out.
I grabbed her ass and leaned in a little harder, my entire cock now buried as deep as I could go inside of her. I felt her legs begin to tremble and her whimpers began to be more frequent. my legs are a blur now I cannot stop pounding her
"Harder" She moaned.
I worried about the sound of her ass clapping for a split second, but couldn't be stopped. I fucked her as hard as I could, to the point that she dropped her arms and was laying on her shoulders, her face to the side and her ass so high up I could climb inside of her. Her fingers clutching the sheets , screaming out loud and crying with joy. We are both dripping sweat I sat up a little to have a better angle down into her and dropped the weight of my body into her, my cock slamming into the bottom of her pussy. Feeling her with each slam. She buried her face in the pillow, Cumming, her body trembling. From out of nowhere I felt my orgasm sneak up on me. Suddenly flushed red with a heat wave coming over me, going from my groin all over my body into my heart feesl like it is going to explode and all the way into my brain ., wave upon wave on lava pulsating out from my cock and heart all over my body into her
"Fuck Ali, I'm going to cum…" I moaned .
With her face still buried in the pillow, she muffled out,
"Yes… Cum in me Alex… Fill me up…"
I had a sudden feeling of fear that came over me, the thought of getting her pregnant, but it faded quickly with the feeling of my balls tightening up. Her pussy was convulsing on my cock. Quite literally milking me in the final seconds. I couldn't hold it any longer. I pushed my cock as deep as I could inside of her loudest groan I'd ever had. I'm grunting like an ape now grunt grunt grunt this bitch owns me now. I felt my balls unload, filling Ali with spurt after spurt of my hot cum as deep as I could inside her. Her trembling intensified as I filled her up, making me hers . I held my cock inside of her for as long as I could before I felt my legs give out. I collapsed, leaving myself inside throbbing laying beside her. She turned over and faced me and we kissed gently. It was so romantic. Her beautiful blue eyes those straight eyebrows looking up at me knowing she has me and I will be her man the one who looks after her and protects her. now. And everything my heart desired for so long. She reached over for her pussy and began to massage it. Playing with the cum that was pooling out of her. Rubbing her clit with it gently as we kissed.
"Fuck, what do we do now…" I said. Coming to grasps with what had just happened.
She put her finger on my lip to shoosh me, and said;
"You are mine now. I will look after you and you will look after me– you no longer need other women and you know it, you cock has found its slut
I was exhausted and felt like if I laid there any longer I'd pass out.
The following weeks and years our love has deepened and trust it total. we share every moment God gives us