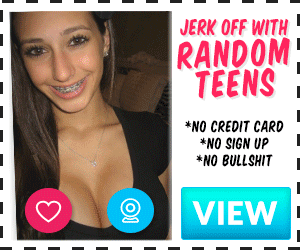 My wife was a exhibitionist and bisexual long before I met her . And in the first month of fucking like bunnies she got me in my first foursome with her girlfriend and her husband . That was the night I discovered that I loved to see her being fucked by a big dick dude..
After a couple years of swapping and finding bulls for her we decided to get a permanent bull . Somebody considerate , safe , respectful and blessed with a horse size cock . Everyone meet my step brother Gene .
Gene was 7 years older than me (27) and was really freaking big . He was 6 ft 4 inches and all ripped , but no girlfriends , ever it seemed . My beautiful young (20) nyphomainiac wife had wanted to suck his cock from day one after she met him .
He had been married and divorced twice , both were formerly my girlfriends . I told him that they both were fun in bed but basically crazy . So he and I had many conversations about fucking and nasty shit in general over our time as brothers .
He knew my wife and I went to a nudist colony in the summertime. He had a crush on my wife Annie from first time he saw her . She was 5 ft 2 inches and beautiful , athletic , big boobs and bubble bottom . I told him that he was welcome to join us there and he could see her naked for as long as he wanted . To bashful to go .
We had him over for supper and Annie asked him the question . She said " Gene , your brother and I want you to be our bull ." He looked at us both and said " what the hell does that mean ? " We explained that we basically wanted him to fuck my wife with me regularly .
We became a sexual fucking team ..
Equivalent to the Three Musketeers . My wife and I were over joyed when we first saw his monster size cock . She was so small that we worried her pussy would be destroyed by his base ball bat size cock , well that's an exaggeration but you get the picture .
A year or so later after the three of us had done everything two guys and a nude girl could do , Annie decided she needed to try double penetration .Well not having done that before , my brother found examples on Porn TV .
My big dick brother , and my humorous horny wife devised a training course before we attempted our first DP . I think I got the shitty end of the idea .( no pun intended ) . Since my brothers cock was so big and fat and wife's pussy was small , her asshole need to be gently broken in .
On our bed they were naked and played with each other . His cock was rock hard now and my wife straddled him . I stood by the bed side and watched her reach behind herself and slowly guide him into her pussy . Now came my task .. Annie laid down on top of him and her ass was up high as he slowly pumped her wet slit .
I dipped my finger into the big jar of Vaseline . She and my brother looked at me and said " do it now " I leaned over and smeared a gob of it on her tight little brown asshole . I pushed my finger in her ass , even with the big lump of Vaseline it was difficult to get the tip of my finger in her butt hole .
I pushed harder and finally my finger slipped inside her ass up to my knuckles . She said " oh my God !! Go slow. ! " but don't stop.. I love it ! " My brother and her both looked at me as he was slow pumping her and she said " OMG .. this is going to work out boys !"
I feel that as a faithful husband, and a good brother I fulfilled my obligation and duty to assure that our first Double Penetration would go smoothly .