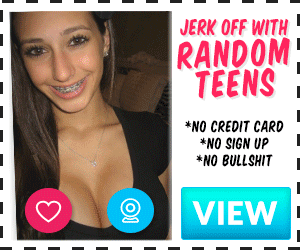 This is going to be a short one to the point I don't have any stories to post about her cheating. If the texts I typed about in a recent post are accurate she does almost every day with a guy from work but I haven't noticed it.
Yesterday she came home and gave me a hand job completely at random which is new for her. Before we started being sexually open in our relationship usually I initiated everything it was rare that she actually took control. She works hint of course but not take action. Since she has been allowed to do whatever she wants our sex life has gotten way better.
Well it happened again today she got off at 2pm came through the door just like yesterday I was on my recliner this time watching tv. I hollered "hey you!" when she got home she took her shoes off and came into the living room and said "guess what" I said "what" and without warning she still wearing her clothes sits on my lap facing me in my recliner. Then she presses down and says in my ear "I'm horny" I respond that I can tell and she rather roughly bites my neck then she stands up and says I better have my dick out and ready when she gets back. When she leaves the living room and goes into the bedroom I slide my shorts off and my cock was already hard I just lightly rubbed it. In less than a couple minutes my wife comes back completely naked. She stands right in front of me between my legs. I notice the area around her pussy lips was red swollen and that she had been extremely wet because it had the dried creamy look to it if it know what I mean. She stood there oddly opening a condom her and I don't use condoms with each other usually but I wasn't going to complain maybe it's for her own amusement. I reached forward to run her pussy as she got the condom out and she pushed me back and told me "nuhuh just relax" she leans over and puts the condom on my cock and climbs on to my chair facing me her legs one on each side of me and my cock straight up she wraps her arms around my neck as she sits her pussy on my cock it slides in effortlessly. Her tits are pressed into my face so I take turns sucking on them as she grinds back and forth on my cock. I can feel how wet she is from how smooth it slides in her pussy. She was much wetter than usual for sure but then again it could just be the condom which I haven't worn to fuck her in years so I don't remember how it felt before.
She sits up straight and starts bouncing up and down on my cock moaning loudly. She says "yes" and leans forward again wrapping her arms back around my shoulders she squeezes tight and she pushes harder down on me and slides faster. I feel her body shake as she continues to grind on me after the shaking stops she sits up pushing her weight down hard my cock as deep as it can possibly go at that angle and she thrusts down a little harder then she gets up and gets on her knees on the floor and my cock still in the condom she licks from just below my balls not on my ass hole but just after it as she holds my cock and she licks all the way to the tip of my cock and puts it in her mouth she gags on it a couple times and then slides the condom off. I've never experienced the whole licking thing she did and I haven't experienced until now what she did next.
After she slid the condom off she jerked my cock with her hand a couple times then instead of jerking it by holding it tight she wraps her hand in a circle at the base and slides to the tip and off then repeats over and over it felt amazing. I felt like I was ready to cum but the thing she was doing just wasn't doing it but then all of the sudden she stops and goes down on my cock with her mouth. She has it in her throat and keeps it all the way in pulsing down a little where I actually feel like my cock is penetrating her throat over and over also something I never experienced. The way it felt was hard and tight I started throbbing and she pushes her head down harder as I'm cumming she just stays there I feel her tongue moving tight against me like she's trying to swallow. She gags but stays down and then she suck as she comes off my cock then she looks at me and licks it like it was a pop sickle while she holds it at the base and says "hope you liked that" I said "yeah" basically speechless. She got up and we both got in the shower and talked about our days that was it.
Hope you all enjoyed!
The post My wife takes initiative after work. appeared first on Hot Indian Sex Stories | Hindi Sex Stories.