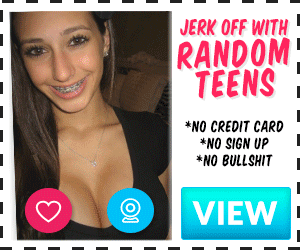 My wife and I think she has sexsomnia, she does sexual things in her sleep and has no recollection of it when she wakes up. The first time it happened we were sleeping and I woke up to her slowly rubbing my dick. I thought she was awake and I was still groggy but hey I'm with it, if she wants to have some fun let's go. I start rubbing her back and she stops touching me as she starts to moan and feel it. I wasn't going too hard just slow and steadily fingering her and I start to suck her boobs. Before long she says she's gonna cum then gives me a nice exhale and grabs my fingering hand letting me know she came. I decide it's time to fuck, so I position myself and insert it in. She kind of gasped and then we got into it. We handle our business then we just go to sleep nothing really said on either side it was late. In the morning she makes a comment to the tune of "Feeling horny last night eh?" And I go "what do you mean, you woke me up?" She kind of laughed it off and continues to tease me about it. I tell her what happened and she looks confused and shocked. I tell her I'm not lying and we talked about it, she has no memory of anything before we actually started sex. I tell her quite a bit happened and we're both alittle shocked at this. After some talking we decide we should test it out, she gives me full approval to test what she will do before she wakes up.
The next night, it's time to experiment. It's about midnight and she's sound asleep. I start by rubbing her boobs and lightly pinching her nipples. She moans and moves her body but nothing, still asleep. I move to her pussy, first rubbing outside the panty then going under. Rubbing clit and then we start to finger, starting slow. She's into it now and starts to talk. Faster she says but I didn't want to go too hard but it was a good pace. I stop to see if she's awake, nothing. Time to do both pussy and boobs, I go faster and she gets crazy. After a bit I stop, she's awake. She says "hello there, that was good." I tell her what happened and she laughs saying she expected to wake up after some fingering. We go back to sleep after some conversating. I wake up later that night and hey as long as I'm awake let's find out more. I put her hand on my dick and she starts to rub it. Then she goes under the briefs and I hear light moans. She continues to jerk me off and then she sits up. I think she's awake now and she proceeds to start sucking me off. She's doing her usual tongue moves and bobbing but everything is slow and steady. I start to think is she not awake right now? She goes until I'm there and I tell her I'm gonna bust, she continues and swallows me up then lays back down. I ask her are you awake? There's a pause before she kinda mumbles. She's not awake! I decide im gonna return the favor, I start to eat her pussy. She starts to moan pretty much instantly and I hear my name in between moans. I stop and she goes "don't stop" so I continue for a bit and she's dripping at this point. She pulls my head away and says "Let's fuck" I know she's awake now because she's looking at me. We go to work and boy was that session a memorable one. Didn't do anything special but it just felt better than usual. After we go over the notes and she says she woke up when I ate her out. We cannot believe she sucked me off and swallowed never waking up. In the morning we research and find sexsomnia which sounds like what we're experiencing.
I'm not gonna lie, this is kind of hot. We both think it's cool and interesting that she does and experiences these things without ever waking up and she never has any recollection. She asks me to record it now and we watch it in the morning. I wake her up once in a while to keep her on her toes and sometimes she'll wake up on her own and wakes me up. Full consent on both sides and it definitely turns us both on, sex is great with or without the night shenanigans though
The post My wife is a sexsomniac appeared first on Hot Indian Sex Stories | Hindi Sex Stories.