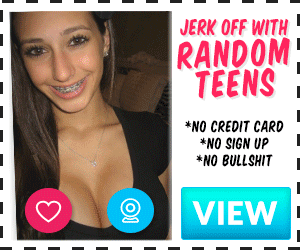 My wife told me that one day she was alone at home and was taking a bath. It was late evening time. She was just about to finish her bath when the door-bell rang. She knew it would be the delivery boy for the food she had ordered. She hurriedly wrapped her body with a towel and came out.
The water was dripping from her body. She opened the door and as expected, it was the delivery boy. My wife is 25 years old and very fair with a 38-26-38 figure. She has very shapely thighs and very shapely natural boobs. She told me that the towel she wrapped covered her only a little below her ass and her thighs were visible.
The delivery boy was a well-built man in his late 20s. My wife asked him to come in and closed the door behind him. She took the food packet from him and checked for the content. She gave him a large denomination note and the delivery boy said he did not have the change.
All through this, the man was ravishing the shapely thighs and visible cleavage of my wife. No one would have let go of this opportunity. My wife went inside to check if she had some change. She searched around but could not get the required change.
She returned and said, "Can you go out and get the change somewhere?"
"Ma'am, this is a residential area. Where can I search for the change here?" he replied.
The more time my wife was spending with him, the more he was able to ravish her sexy body. Suddenly, the power went off. Our inverter was also not working and we had given it for repair. It was pitch dark. And, before my wife could make a move, she found a huge tool pushed right into her cunt.
She screamed! But her mouth was immediately covered. My wife was standing right opposite the delivery boy when the power went off and at a distance of just a couple of feet. The man did not have to remove any clothes. He simply parted the towel and pushed his cock inside.
He held her tightly and began pumping her cunt fast. When the initial shock was overcome, my wife started enjoying it. The power came on. The delivery man was clenching her boobs and pumping vigorously. He had not even removed his clothes. Just pulled out his cock from the zipper and penetrated into her cunt.
Obviously, he did not have too much time. He was indeed a smart fellow. My wife started moaning with pleasure. Within no time, she achieved her first orgasm. "Come on man! Let's do it with pleasure," said my wife. The man removed his cock from inside the cunt.
She took it into her hand and began fondling it. It was an 8" huge tool, a much bigger one than mine. She fully removed her towel and went to bolt the door from inside. Her beautiful shapely body was probably the best ever this man would have seen, all in its natural form.
He quickly removed his clothes too. My wife sat in front of him and began sucking her huge cock. He was ecstatic! He pulled out his cock from her mouth and, embracing my wife, planted his lips on her sexy lips. They kissed for some time, sucking each other's lips and tongues.
Meanwhile, he was kneading her shapely boobs to his pleasure. Now, my wife ley down on the carpet and he climbed over her. He penetrated his huge cock inside her cunt and began pumping slowly. As he increased his speed, my wife began trembling with repeated orgasms, one after another.
They both were exhausted! He pulled out his cock hurriedly and screamed, "I am cumming." My wife opened her mouth and he emptied all his load over her face. My wife licked clean his cum.
"You were just wonderful dude," my wife exclaimed.
"You too, ma'am," replied the delivery man.
"Do you have any more deliveries to make?" my wife asked.
"No! I am through. Why did you ask that ma'am?" the delivery man asked.
"My husband is out of the station. If you can stay back and give me company for the night, probably," said my wife winking at him.
"I would be more than pleased ma'am," replied the delivery man.
"OK! Let's have the food now," suggested my wife.
"Sure!" said the man.
My wife went inside the kitchen to gather the plates and food. He walked behind her to the kitchen. They both were stark naked. While she was preparing the things, he kept his cock pressed over her ass and fondling her boobs. She brought the food to the living room and decided to have food on the sofa.
The man was already erect. He sat on the sofa, my wife sat in his laps. He inserted his cock into her cunt and they began to take food. He was fondling her boobs all the time with his left hand. Sometimes, his hand would go down to her cunt and massage her.
By the time they had finished the food, they were already rocking. After finishing the food, my wife started jumping on his cock, moaning. He pushed my wife on the sofa and made her bend down. He entered into her cunt in a doggy style, holding her ass between his palms. He began pumping slowly.
My wife was rocking again. She achieved several orgasms again. It was really her day. He too shouted that he was cumming and when he was just about to pull his cock out, she held his hand and made him cum inside her. With wild tremors, they both collapsed upon each other.
My wife told me that they had a session while taking a bath in the bathroom and then several rounds in the bed. Early in the morning, the man left. I was aroused with her story and wanted to meet this macho who has given such a high pleasure to my wife.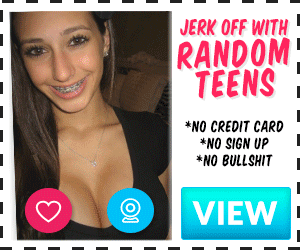 "Maybe, we can have a threesome, baby?" I suggested.
"I would love to!" replied my wife.