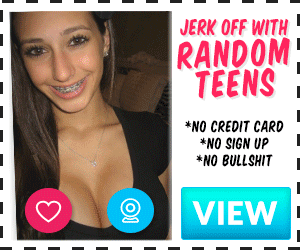 Guys in this story instead of naming the characters of the story , I am just going with alphabetical letters It started with my best friend B, then the train fuk stud – R, and since than it has been unstoppable. She has fuked my bro H and now she is hell bend to seduce my eldest bro M.
​
​
​
It was New Year eve and my bro H & his 2 friends were to go to outing to their farmhouse. They also insisted me to come along and bring along with me my wife too. Just at the nick of the time I got a call from my business partner who wanted to discuss our new project, so excusing myself I coaxed my wife to go along as I know that my wife and H will be all pleased about my staying back. They were scheduled to come back within 2 days but returned after 5 days. To cut is short my wife fuked by all 3 guys for 5 days. This is how it took place-my wife told me all.
​
​
​
​
​
H and his 2 friends S and V were there in Qualis. V was driving & S was sitting by his side and my wife and bro H sat on the rear seat. Hardly they would have traveled 10 ms when H turned to my wife and indicated her to open her kurta. My wife was wearing a sleeveless kurta with a chain behind. She wore a long mangalsutra that dangled over her big 34D bosom. When H indicated her to open her kurta she turned her back to H and needing no hint he just pulled own the zip all the way to her low back in one single go.
​
​
​
​
My wife's blue bra strap came into view and waiting no more bro immediately unhooked the bra. My wife was looking back and smiled at H. He then untied her hairs, which were held with a hair clip. My wife's long black hairs cascaded down her naked back. All this was not unnoticed by S & V. S has already turned back and watching the scene intently while V was seeing in the rear view mirror. My wife then sat straight and bro slowly lowered the side straps of kurta. Very invitingly and beautifully her tits came into view and bro wasted no time in holding the left tit and started frantically kissing my wife. My wife was also reciprocated completely and presented herself in full flow. She was also suking bros tongue and exploring each other's mouths.
​
​
​
While her hand was fiddling with bros pant zip trying to bring out his cock. S was also busy watching while he stretched his hand to reach my wife's other tit. Some how he managed to hold one tits of my wife and frantically pressed it. In the mean time wife has brought out bros cock and was busy fisting it up and down. Watching this V stopped the car and immediately went behind and told S to drive. He hopped to the rear seat sat on the right of my wife while bro on the left busy kissing. V wasted no time and removed all his clothes and soon untied the knot of my wife's salwar. Wasting no time he had removed her salwar and panties together in one single go. Bro then removed her kurta. So my wife was now full nude. Delaying no further bro was mauling my wife's tits while V had inserted a finger or two in her cunt and frantically kissing my wife. Soon V straightened my wife on the seat so that the lower portion had shifted to my bro's side and the upper half towards V.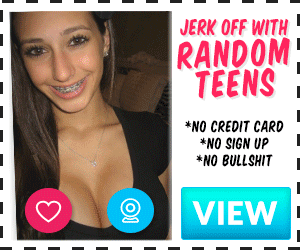 ​
​
​
Bro then lifted one leg of my wife and put it over the seat while the other one he held and positioned it to the front seat. His cock needed no further stimulation and within no time his cock entered my wife's cunt. In he mean time V was busy playing with my wife's tits and would suck them alternating one to the other. After some playful time V got and put his cock in my wife's hand. My wife needing no further clue held his cock and started stroking it and soon pulled it towards her mouth. She was kissing his cock nicely and soon sucked it with great vigor. While bro was too busy fuking my wife's cunt. V was now fuking my wife's mouth with full vigour.
​
​
​
My wife was coming madly. She was squeezing her cunt muscles around my bro's cock and while her real expert mouth was doing the same with V's cock. This entire going on not for a moment was my wife's tits spared. It was being pinched, kneaded and played all the time. Bro was fuking with great fervor and my wife had lost count as to how many times she had come. The vehicle was driven by S all the time and he missed no shot from the rear view mirror. He had brought out his cock and was shagging while watching bro and V fuking my wife. After some time V signaled bro to exchange places.
​
​
Bro brought out his cock and it came out with a plop and V then turned my wife the other way round. Positioning my wife nicely on the seat he placed his cock on my wife's cunt [Continue reading………………………….](https://steamysexstoriez.blogspot.com/2022/05/my-whore-wife.html)