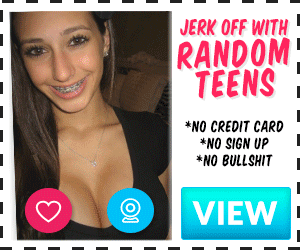 My son and two friends (all 18) found the pics I had taken of my wife Annie. The pics were somewhat special on a couple of different levels . First of all they were definitely pornographic .But the most shocking issue for my son was that his uncle , my brother Gene was in them .
The outstanding character in the pictures was uncle Genes enormous cock . It was buried buried deep in his stepmom. Different positions, doggie style , reverse cowgirl , close ups along with serious cock sucking .
My wife was not as freaked out as you would expect. Our son , Noah had seen her naked countless times . He had been going with us to a big family nudist camp since he a kid . My wifes main concern was that two of his college friends had seen the explicit photos of her fucking .
Annie said about our son seeing the pictures " " well I guess we don't have to explain the " birds and bees" process to him ! " and started laughing . Then she said" I'm sure that three 18 year old boys enjoyed the pictures " . With a wicked grin she looked at me and said " you gotta admit , it's really kinda hot .. " all I could do was roll my eyes…
I told my brother about the boys finding the pictures . He said " oh damm , this is bad . We decided we to have an emergency family meeting the next night at our house.
My son and I were sitting at the kitchen table when my big brother arrived . Annie met him at the back door , they hugged , Annie gave him a big kiss on the lips . He had to lean over for the kiss , he's 6 ft 3 in tall and Annie is 5 ft 2 inches with thick shoes on …
My son watched the greeting with a bewildered expression on his face . He watched his uncle seat himself at the table and said " hi uncle Gene , I haven't seen you lately , except in the pictures " . An uncomfortable moment I thought , the only relaxed person was Annie . She had a sweet inocent smile on her face as she watched us .
Noah my son , " I'm going to try to explain all this as best I can .. I hope you will understand ." I said . Your stepmom and I aren't like the most married couples . We love each other and we really love sex . We also love to share our sexual lives with other special people .
Noah looked at me and and Annie, his uncle was looking nervous . Your uncle Gene is our threesome buddy . I know it's hard to understand at first , but that's ok . It's all about trust and having no guilt or judgement . We just love to have fun , in a kinky way ..
We took the pictures for a special friend . He is a handicapped Army Veteran . He doesn't have a sex life except for watching porn . We decided to make the pictures for him . Noah , he was so happy that uncle Gene gave them to him ..he deserves more than pictures …
I made a huge mistake giving your friends copies of the pictures . They promised not to show them to anyone. I was hoping to buy their silence. But my next mistake was not asking your mom or uncle before I gave porn pictures of them to the boys .
Annie reached over and took Noah's hand and said "are they the same two boys that helped you carry me naked after my shower " accident ?" Noah laughed and said , yes it is.. they still talk about it , they know you faked it just so we could handle a hot naked mom ..
Uncle Gene asked Noah if the boys would come over the next night. He said your mom and I have a favor to ask of them . My son said that wouldn't be problem. Noah looked at the three of us and said " I need to tell you all , don't feel bad about the pictures.. it was a shock at first , but I absolutely love them , so we all are sexually depraved , but happy !
The boys arrived the next night and we all sat in the living room . Annie and I with my brother on one couch and Noah and the two boys on the couch facing us . There were bashful glances and nervous excitement in the air.. five guys and a hot moma in one room .
Annie stood in the middle of the room and started talking . Her hair was still a little wet from the shower and she was wearing a short white bathrobe. It was open low in the front and her big boobs were almost popping out . She said " this is great , there's five guys here and all of you have seen me naked ."
And not just naked , you've all seen me naked and fucking uncle Gene . And all five of you have had your hands on my naked body .. Am I the best girl or WHAT ? We all laughed and clapped , Annie bowed towards the boys on the couch and her beautiful breasts swung out of her robe . Oh my goodness she said , " look who came out to play" as she held her boobs with both hands .
She continued to talk. Looking at my son's friends she said " I don't think it's fair that you guys have naked pictures of me fucking ". I think I should have pictures of you guys naked . That way we all have something to lose if we break our promise to not show the pictures to anyone out side our " club " let's call it " ok boys ?
They looked at each other and said " if it's okay with Noah , he knows we jack off to pictures of you ." Noah laughed and said " my mom is your mom " we all laughed .Annie looked at me and " said get your camera daddy . " Noah , please go sit by your dad and uncle , I want on the couch between these guys ."
She walked to couch and stood in front of them . She was looking from one to the other as she pulled the robe off . Her titties were right in front of them and turned and sat down between them . They were hypnotized staring at them , Annies said "will you boys help me with something ? "
Anything you need , yes we will help ! Annie lifted her bottom up a bit from the couch and said " can you guys get these darn panties off me ? I was taking pictures of them as this game went along . The boys took ahold of her panties and pulled them to her ankles , and Annie kicked them up in the air .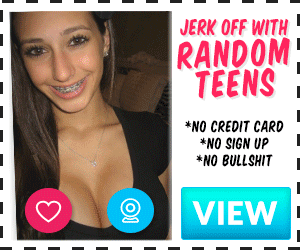 She spread her legs enough so everyone could see her hairless smooth pussy and she told the boys to " lose the pants and underwear and sit down . The boys jumped up and they were naked in a blink of an eye . Annie spread her legs and put one leg over each boys leg next to her .
She placed each boys hand on her pussy and said " play with this please" She then reached into each boys lap and took hold of their rock hard cocks. She told me to come closer with the camera . It was a great view Annie was spread wide open , a leg over each boy . Her pussy was glistening wet and pink , with two hands fingering her . She had a hard young cock in each hand , gripping hard , purple heads with pre cum dribbling on her hands .
She said to the boys " smile for the camera , " the three looked at me and I took the hottest nastiest pictures ever .. Now we all were even .. that was a great night for the whole gang .