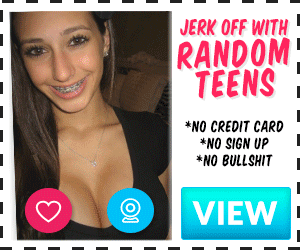 So this happened about 10 years ago. My SIL and her family were visiting us in California, and we rented an AirBnB in the mountains to stay at for a few days. Turns out it came with a hot tub.
Our kids kept each other entertained, and thankfully went to bed early. Once in bed and asleep, us adults did some (more) drinking, and often ended up in the hot tub. The one evening my wife decided she'd had enough of the hot tub, went inside, and showered. When she was done my BIL went inside himself, showered, and then he and my wife sat inside chatting.
In the meantime, my SIL and I kept drinking in the hot tub, and I offered her a foot massage. She was in a bikini, which gave me a decent enough idea of what her boobs looked like. As I learned later, she was a 36 B. So she offered me a foot, I started massaging, as she floated on her back. This of course gave me an occasional view of her crotch, and I wondered more than once what was under that bikini bottom. I had always had a massive crush on her since the day I first met her. We'd flirted lightly over the years, but it had never gone beyond that, despite the obvious chemistry we felt when we were with each other.
When I moved onto her other foot, the foot that I'd just been working on drifted down into my lap. Straight onto my cock which was, unsurprisingly, rock hard, and had been for a while. It stopped her speaking, mid sentence, for at least 10 seconds, but she didn't pull her foot away at all.
After massaging her other foot for a while, I let go of it, and the combination of alcohol and horniness made me move it down to join the foot still resting on my cock. I just lay back as she felt me up using her feet, and in a moment of boldness, I reached down and pulled down the waist of my shorts, exposing my bare cock to her feet.
That stopped her feet going at it after a few minutes, but only because she came and got her hands on it, and started slowly rubbing up and down on my shaft.
She drifted in next to me, one hand moving to cup and squeeze my balls, as I reached around and slid up the cups of her bikini top. There was an audible gasp from her as I got to work on her incredible mom tits, her nipples dark, thick, and hard. It took every ounce of self control to not cum instantly. I even had to stop her hands on my cock to regain control.
I moved around in front of her, leaning in to suck on those incredible nipples, and reached into her crotch, moving her bikini bottoms aside, and finding a neatly trimmed pussy. It took no more than two minutes of playing with her to give her a massive orgasm, after which she reciprocated, and gave me an epic blowjob. I was done in under a minute though, and she swallowed every drop.
There were very few words exchanged during the encounter. They seemed unnecessary and might even have spoiled the mood. She eventually stood up, retied her bikini top and rearranged the bottom, mouthed a "thank you" at me, and climbed out of the hot tub on unsteady legs, and went inside to shower.