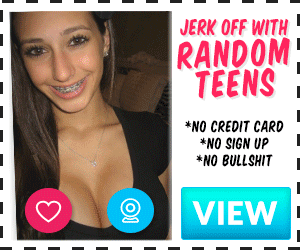 Fran, my sister and her husband divorced when Tracy, my niece, was nine. Tracy didn't take it well. She soon learned she could play one parent off against the other to get what she wanted. By the time she was in her late teens she was a very spoiled brat. She would stay out late and when my sister tried to ground her Tracy would threaten to move to her dads house. I tried not to interfere. I wanted to support my sis, but I also didn't want to sound like I was trying to tell her how to take care of her daughter.
Just after Tracy's 18th birthday Fran got interested in dancing and wanted to go to a month long dance school. Fran's husband had divorced her several years before and disappeared, so Fran ask me if I would watch her daughter for the month. I really didn't want to, but finally caved in and agreed. I was divorced and we never had kids so I lived a bachelors life. I owned a house with a full basement. I turned the basement into an entertainment area. I had a pool table, a Foosball table, a huge TV with a DVD and surround sound. To watch it in comfort I had a large section couch with built in recliners. Tracy had been to my house many times and when she heard she was going to stay with me, she was very excited about having her over friends to enjoy the downstairs. When my sister dropped her off, the first thing I did was set the rules.
"Ok," I told her,"You need to be home before 5:00 PM. You can have friends here, but only until 8:00 PM, then they go home. After that I expect homework to be done before bedtime."
"Ok if I have to." Tracy said with a pout.
"Yes you have to." I told her.
As Tracy grabbed her bag and walked toward my spare room I took stock of my niece. She had dark, almost black hair and had it cut short. She stood 4′ 10″ tall and weighed about 95 lbs. And she was already filled out. Her breasts were "B" cup, with a nice round little ass. She was wearing a short tight skirt. In fact the skirt barely covered her firm little ass. I knew my sister and Tracy fought constantly about her clothes, but as a male I liked it so I didn't say anything about how she was dressed.
The next day was Monday. Tracy left for school and I started work shortly after. At times I work from home and this particular week I was going to be working from home all week. Tracy arrived home at 5:00PM followed by a huge crowd of kids. Before long the noise from the basement was a dull roar. When I went down to investigate there had to be at least 30 kids there.
The basement was in an L shape. I placed the pool table and Foosball table on the end where the stairs were. The TV was against the wall on the other end. This meant that anyone coming down the stairs couldn't see the couch or TV until they walked over to and around the corner.
"Hey uncle Brad!" Tracy called as she came around the corner through the crowd from the TV area.
"My god is the whole school here?" I asked.
"No just a few friends." She said with a giggle.
"Ok. Have fun, but everyone is out at 8:00. Right?" I said.
"Yes daddy." She replied rolling her eyes, then added,"you're not going to be spying on us are you?"
"Are you going to do something you shouldn't be doing?" I asked.
"Of course not!" She huffed.
I figured she was lying, but I also figured they weren't going to do anything more than make out and feel each other up and I wanted to give her as much freedom as I could while she was living with me, so I said,"Ok. If you follow all my rules and don't do anything to get me in trouble, I'll stay out."
"Deal!" She replied.
I went back upstairs and did some work on my computer. Through the evening kids came up the stairs and left. By th time 8:00 PM arrived I calculated there was only a few of them left down stairs. I went to tell them it was time to go home.
I called from the top of the stairs,"Tracy! It's 8:00 time for your friends to go home."
"Ok uncle Brad." She called back.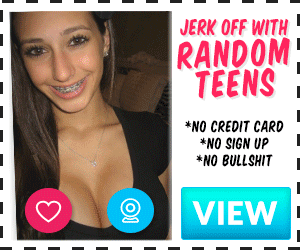 I stood leaning against the wall as the two boys came up the stairs.
" 'Night boys." I said.
Neither one looked at me but mumbled a 'goodnight' as they passed.
When Tracy came up I asked,"The three of you the only ones left?"
"Yea. Jimmy and Tommy are kind of stuck on me and wanted to hang around longer than anyone else."
"Ok, go do your home work." Tracy walked down the hall and I found myself getting hard watching her round little ass bounce under her tight skirt.
I knew they were inappropriate and I also knew I was going to have to try to keep those thoughts out of my head. The next afternoon Tracy arrived home at 5:30 and much like the day before was followed in by at least 20 kids.
As they headed down stairs I called to Tracy,"Is this all or do you have more coming over?"
"I think this is all." She said with a grin.
"Ok. Have fun but try to keep the noise down."
The rest of the week went by the same. Tracy would arrive home with 10 or 20 kids in tow, they would all go to the basement and spend the afternoon and evening watching TV and playing games. Saturday I told Tracy I had to go to a friends house to help him with a project and asked what she was going to do. She said she was going to her best friend Summer's for the day. Summer is a sweet little redhead. She's about 5′ tall and has a nice set of "A" cup tits. I told her I would be back at 6:00 that evening and I'd call her when I got home. Summer arrived at 9:00 and they headed to Summer's house.
Just before I left I started my computer and the surveillance program I had installed. I had been burglarized a few years before and had cameras installed in several parts of the house, the livingroom, hall, kitchen and two in the basement, to record anything or anyone who entered the house. I hadn't used it all week with Tracy there, but decided to turn it on because no one was going to be home that day. I wondered if I should call Tracy and tell her how to turn it off, but I was
planning to be home before her so decided not to call her.
I arrived home earlier then I had planned, at 4:45. I was about to call Tracy when I spotted a jacket hanging from the back of a chair. It was unfamiliar and I was sure it hadn't been there that morning. I went to my computer and began to scan through the video files. At the time mark of 11:00 AM Tracy and Summer came in the door.
As they walked in I heard Summer say,"Your room or downstairs?"
"Down stairs." Tracy replied,"It will give us more room."
On screen, the girls disappeared down the stairs so I scanned through the video for the downstairs cameras until i located them and then watched the two girls walk into the basement.
They walked to the couch and Tracy turned to Summer and said,"Want to play a little before they get here?"
"Sure." her friend replied as she stepped up and began to kiss Tracy.
I watched in shock as the girls began to strip their clothes as they kissed. Before long both were totally naked and were groping each other. Summer pushed Tracy back onto the couch, knelt between her legs and began to eat my nieces pussy. I sat in shock, but my cock was hard as a rock as I watched Summer lick Tracy's pussy. It wasn't long and my niece groaned, grabbed the back of her friends head and I could tell she was cumming. When she let go of Summer head, Tracy stood and changed places with her friend. For the next 15 minutes I watched my niece eat her friend. Finally Summer came and Tracy crawled up and sat next to her.
"When will they be here?" Summer ask.
Tracy glanced at the clock and replied,"Any minute. You ready to do this?"
"I think so. I'm a little nervous though. I've done it with Ben, but never with more than one." Summer replied.
"You're going to love it!"Tracy said,"You remember the trip to Ft. Gordon last year to watch the football team play?"
"Yea. I saw you at the game, but couldn't find you on the bus." Summer said.
"That's because I was on the team bus. Carl Wheaton, the team captain, snuck me onto the bus and I hid in the back. The coach drove his car home so old Mr. Carlisle was the chaperon. He sat in the front seat and slept all the way home. I fucked and sucked most of the team in the back of the bus that night."
"Really?" Summer gasped.
"Yes. After that I wanted to do the Lacrosse team, those boys are really buff, so when Frankie Collins asked if what he heard from Carl was true I told him it was and that he and his team mates could do the same. When uncle Brad told me he was going to be gone today, that's when I set this up. When I told Frankie you were going to be here too, I thought he was going to cum in his pants!"
I was totally shocked by what I was hearing, but it wasn't anything compared to what was to come. Tracy and Summer chatted for a few minutes, then I heard the doorbell ring. Tracy went to answer it and didn't bother to put on any clothes. I watched mesmerized as she opened the door and six boys filed in, each staring at my nieces naked body and each showing a lump in the front of their pants. Tracy motioned them to follow, and they all filed downstairs. A couple of the boys whistled as they saw Summer standing in front of the couch naked. Tracy instructed all of them to take off their pants and underwear. A very few moments later six boys stood next to the couch naked from the waist down.
"Summer, since this is your first time doing this, you get to choose the three you want."Tracy said.
Summer slowly pointed at three boys, then Tracy said,"Ok. You three over there, and you three,"she said pointing at the three remaining boys,"Over here."
Three of the boys sat on the large couch next to each other, the three others did the same.
"So you boys want a little show, or do you want to get right to it?" Tracy asked.
The boys looked at each other, then one said,"Let's have a show. A short one though, 'cause my cock is hard and needs some attention."
"You'll be drained by the time you leave here." Tracy replied with a wicked smile.
Tracy motioned Summer to her, then the two girls began to kiss and finger each other. Before long they were laying on the carpet in a 69 licked each other's pussies.
Groaned comments came from the boys,"Look at her go after that pussy…..damn I want my cock in there….. fuck this is great…..they better hurry my dick will explode by it's self if they keep that up…"
Finally one of the boys (I later learned it was Frankie) said,"Come on girls! We got some hard cocks waiting for attention over here!"
The girls broke apart and stood. Tracy stepped over to one group while Summer went to the other.
"Blow jobs anyone?" Tracy ask with a grin.
A clamor of voices filled the room from all six boys.
Tracy knelt in front of one of her group and said,"Ok. One at a time."
Over the next 20 minutes I watched my niece and her friend suck off each one of those boys. The amazing thing was when each boy came Tracy and Summer swallowed the load and then moved on to the next boy in line.
When the last boy busted his nuts in her mouth and she was done licking his cock clean, Tracy said,"Time for some fucking. Who's first? And how do you want it?"
I wanted to check out the entire video, but knew I didn't have enough time to watch it all, so I quickly scanned through the next two hours of video. I was stunned as I watched those two girls fuck those six boys multiple times in every position. At the end Tracy rode one of the boys cocks for almost 20 minutes before he busted his nuts inside her pussy.
When they were done Tracy said,"Time for you guys to go. Summer and I need to get cleaned up and get out of here before my uncle returns."
"When's our next invite?" Frankie ask.
"I'll let you know." Tracy said with a wicked smile and a wiggle of her firm little ass.
After the boys were gone the girls showered and talked about it. When Tracy asked her, Summer said she enjoyed it and would like to do it again. The girls left a few minutes later. I turned off the video and sat staring at the screen in shock by what I had witnessed. My brain was numb and I couldn't decide how to proceed. I decided to leave it for a while and think on it before I made a move.
By the time I was through scanning the video files it was 6:30. I figured I should call Tracy. I called her to let her know I was home and she told me she would be home shortly. When she arrived she acted no differently then any time before, but all I could think about was seeing her sitting on those boys laps riding their hard cocks. After seeing Tracy I found I was very upset and decided I couldn't wait to talk to her.
"Tracy can I talk to you for a few minutes in my den?" I ask.
"Sure uncle Brad." She said, following me into the den.
I closed the door and after hesitating for a moment, decided to cut right to the meat of it.
"I have a video surveillance system in the house." I said watching her face,"and I had it running today."
She looked puzzled for a moment, but a look of comprehension crossed her face and she began to stammer," Uncle Brad…it wasn't…..we didn't….I….I….I…" Finally she stopped stuttering and stood staring at me.
"I saw everything you did here today."I told her,"Everything!"
She began to wilt under my stare and stammered,"I'm…I'm sorry."
"Tracy I'm not sure what to do about this." I told her,"I don't know if I want to tell your mom, but I need to do something."
A tear ran down her cheek and she whimpered,"Please don't tell my mom! I'll do anything! Please!"
As my mind digested her words, as the meaning of 'I'll do anything' sunk in, I tried but couldn't keep the image of her sitting on those boys laps, moaning as she rode their cocks out of my head.
And fast on the heels of the image came the unbidden thought,'She'll do you too'. I had an over powering urge to reach out and take her arm, lead her to my chair, pull her onto my lap and bury my hard cock in her tight teen pussy.
I knew I couldn't and knew I shouldn't even think about it, so to waylay those thoughts I said,"I think you should go to your room. We'll talk about this tomorrow."
Tracy left and I sat staring at the door. I pulled the bottle of whiskey I kept in the bottom drawer out and began to drink right out of the bottle. The evening hours disappeared as I sat thinking and drinking. The good part of me was saying 'tell her mom'; the bad part was pushing me to go see if she would let me bury my cock in her tight pussy. By the time midnight rolled around I had drank a third of the bottle. I was a little drunk, and also very tired of thinking about it. I took a long shower, trying to ignore my steel like hard on from watching the videos and climbed into bed. I woke a while later and it took me several seconds to understand that I wasn't alone in the bed. There was a naked body pushed against me. It took me a few more seconds to realize it was Tracy.
"What are you doing?"I demanded groggily.
"I told you I would do anything if you didn't tell Mom about what I've been doing. I'm here to do anything you want. Anything."
"We can't…" I began to protest only to have Tracy reach over and wrap her hand around my already hard cock.
"I don't think he wants to stop." she giggled as she began to slide her hand up and down my now stiff shaft.
A war raged in my head. The good side of me was demanding I stop her and eject her from my bed; the bad side was urging me (magnifed by the feel of her small, soft hand sliding up and down the length of my hard cock) to take advantage of the situation and fuck her. Needless to say the good side of me was losing, fast.
"Tracy we can't do this." I said with a groan as I weakly tried to push her hand away,"We can't we just can't."
"Sure we can Uncle Brad." She whispered.
I felt her move up and place a quick kiss on the lips. Then I felt her slide over me. A moment later she was sitting astride of me positioning my cock against her bare shaved pussy.
"Tracy please! You have to stop….."Just then she pushed down with her hips and I felt the head of my stiff rod engulfed by her warm tight box.
I was lost. I knew I was lost. All I wanted at that time was to bury the rest of my cock inside my sexy, slutty, little niece. I grabbed her hips and pulled down as I shove my hips upward. As my hard shaft slid root deep into her tight pussy I heard her grunt, then moan. I worked my way up until I was sitting against the head board. I leaned down and took one of her
nipples into my mouth. It was erect and as I began to suck it, to pull it with my teeth, Tracy groaned, grabbed my head and pulled my mouth tight against her firm globe.
After a short time I leaned back and said,"You said you'd do anything. So let's see what you've got."
Tracy giggled and immediately began to fuck herself onto my cock. I couldn't believe how good her tight pussy felt and how good she was at doing it. She fucked me. Her slim hips pistoned up and down, sliding my hard shaft in and out of her tight, warm , slippery little pussy. I knew I wasn't going to last long and I didn't. I felt my balls draw up, then my cock throbbed, bathing her cervix and womb in rope after rope of sticky cum.
"My, my uncle Brad, that didn't take long." She whispered,"I'd say you were a bit horny."
"Watching you fuck those guys will do that." I replied,"You do know we aren't done don't you?"
"I hope not!" She giggled.
I picked her up and set her to one side as I said,"Get on your hands and knees."
"Oooo, doggy!" She cooed as she got into position.
When I got up behind her a fantastic sight greeted me. She had her firm, little ass in the air and was wiggling it at me. Her legs were spread giving me a good look at her bare, glistening, pink pussy. I put my cock against her wet, glistening lips and pushed, watching as my hard rod disappeared inside her.
"Oh fuck I love cock." She moaned as I slid into her.
I grabbed her hips and began to slam into her, bouncing my balls off her pussy with each stroke.
"Oh…..o….oh…..God! Fuck me….fuck me hard!!!" She gasped as I hammered her tight little pussy.
I had emptied my balls once, so I knew It would be a while before I could cum again. I held her small, slim hips in my hands and rammed my cock into her tight cunt over and over. As I did I could hear her moans growing louder, her gasps sharper.
As I fucked her I growled,"You are a little slut! A cock hungry, cum loving slut! Say it! I'm a slut! Say it god damn it!"
"I'm …..a…..slut…" She moaned back at me.
I pulled my cock out of her pussy, grabbed her hair and jerked her around. I grabbed my cock, slimy with her pussy juices, and put it against her mouth.
"Suck it slut!" I demanded.
She didn't hesitate, she swallowed my rod to the root.
"Make me cum you little cock hound." I groaned.
She sucked me, stroking my balls as she did. I leaned against the head board and watched her work my cock. She licked every inch of it, then sucked on my balls as she stroked my shaft. She was good at it, very good indeed. I could feel the cum rising in my balls and knew I was going to cum. I grabbed her head and pushed my cock back down her throat. I held her head and began to fuck her throat. Pushing in until my balls were against her lips, then pulling out until just the head was in her mouth. She didn't fight it, she just let me fuck her mouth and as my cock slid out I could feel her tongue licking the underside of my cock.
"Oh fuck!!! I'm gunna cum again!" I grunted.
I felt my cock throb, blasting cum down her throat. As the first rope blasted into her mouth I felt her swallow my rod to the root, then the most exquisite feeling hit me as she began to swallow, her throat milking my cock as she did. When I was done I fell back onto the bed spent.
Tracy crawled up next to me, snuggled close and said,"So I guess you're not going to tell mom?"
"And lose the chance to fuck you again?" I snorted,"Not on your life!"
I pulled the sheet over us and fell asleep with Tracy snuggled close. I woke the next morning and looked over to find Tracy laying on her back still asleep. Slowly and very gently, so I wouldn't wake her, I worked my way between her legs. I put my cock against her pussy. I used my fingers to spread her bare pussy lips to let the knob of my cock slip between them, then with one slow steady push I entered her. She groaned as I filled her. When my cock was root deep in her, her eyes fluttered, then opened.
It took a moment, then she smiled, warped her legs around me and said,:"I like waking up to that!"
I began to fuck her with long slow strokes, taking my time, just enjoying fucking her tight pussy. I fucked her slowly, steadily for the next 20 minutes. With each stroke I could feel her hips rising to meet me, fucking me back as I fucked her. When I felt my balls tightening, I increased my pace. Soon I was fucking her hard. The room was filled with the sound of skin slapping skin, the sound of Tracy's moans and my grunts. Finally my cock exploded, throbbing, blasting spunk deep into her tight pussy.
As she felt my cock begin to throb Tracy used her heels to pull me deeper into her pussy as she moaned,"Oh fuck yes! Cum in me!"
When I was done I pulled out and sat beside her.
"I have some rules."I said.
She giggled and replied,"Ok. What?"
"Rule one, I get this,"I reached over and pushed two fingers into her slippery, cum filled pussy,"when ever I want it."
I could feel her hips begin to rock, fucking her pussy onto my fingers as she groaned, "Fuck yes."
"Rule two, If you want to fuck any of the boys in my house you need to tell me before hand." I added, using my thumb to rub her clit.
"Absolutely!"She said.
By that time Tracy had her eyes closed, her feet flat on the bed as her hips moved, sliding my fingers in and out of her tight opening so all I got from her was,"Oh…..oh……oh."
"Rule three, I get some of Summers pussy too!"I said.
"You want to fuck Summer too?" She gasped.
"Yes. And I want to fuck both of you at once. One on my face, one on my cock."
"Oh…..God…..I'd love that!" She moaned.
I grinned and said,"You little slut! You like fucking! You want to cum again don't you?"
"Uh,hu." She mumbled as her hips rose and fell, fucking her pussy onto my fingers.
"Then do it. Cum you little cunt! Cum for me! Do it! CUM FOR ME!" I snarled as I began to ram my fingers up her pussy.
She grabbed my arm as her body began to tremble. She moaned, then let out a strangled cry as her pussy clamped down on my fingers.
I pulled my fingers out of her and placed them against her lips whispering as I did,"Lick them clean."
Tracy opened her eyes and looked into mine as she slowly licked each finger. When she was done she smiled and sat up.
"Come on." I said slapping her ass,"Shower, then breakfast."
An hour later Tracy was showered, dressed and had just finished breakfast.
"So what are you going to do today?" I asked.
"I'm going over to Summer's." She said, then added with a wicked grin,"I'll be back this evening. After all you do want to fuck me again tonight don't you?"
"Hell yes!" I grinned.
"And would you like me to bring Summer?"She asked with a grin.
"Sure, but not tonight. I want to get my fill of your pussy first. So the question becomes, which do you want first my cock or my tongue." I asked my grin widening.
Tracy smiled wiggled her hips and replied,"Your tongue and then you cock!"
"Done deal! You will be getting both tonight." I replied.
As she walked out the door I knew that while she was staying with me, I damn sure wasn't going to be pussy starved.
---