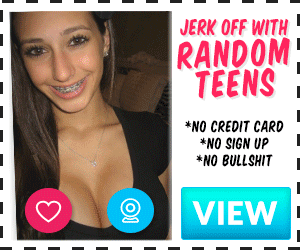 Around three weeks ago I replied to a post by a mature age Dom wanting a mature married lady. Simple enough I thought with two exceptions I am a widow and older than the Dom. For sometime I had wanted to explore the Dom/Sub relationship and now I was free to do that. I am sharing this experience at the request of my Dom, who I prefer to call my Master.
The early chatting was easy enough for me as we got to know a little about each other, guarded of course, but necessary. Although I hsd been married, divorced and then in a long term defacto relationship my Master was surprised that in total I had been with just three men, never sucked a cock, did not enjoy the one and only time someone tried to eat my pussy, so in other words pretty vanilla. But, I was open to all suggestions except anal sex. So we started exchanging photos as a part of my training and this is where it became very interesting for me.
The first photo of his cock, may I say a very attractive one, was a memory that stayed with me all day, I felt a bit obsessed with his cock even dreaming about it. Then came his reaction to my tits, that made me feel good about myself, they are also big enough to keep his interest. So my training continued usually on a daily basis, early morning, afternoons and sometimes later at night. He also contacted me by phone to help me through the conflict I had within and also so he could cum hearing my orgasm as he trained me with his control of that orgasm. I had never experienced anything like this before. Although I was not aware at the time we were also starting to negotiate boundaries. I was starting to submit.
Then came our online video sessions, the first one concentrated on my tits (I wonder why), it went well I was looking at that magnificant cock (the thickness, the size, the size of the head, the symmetry). Then my Master decided to introduce himself, I was speechless, he was the spitting image of someone I had worked with and I sat frozen even though I knew he wasn't him. Then the second, well it also went quite well until he switched from showing me his very erect cock and I could see him looking straight at my pussy. He examined it closely until I covered it and killed the moment yet again. Needless to say my Master was annoyed and the session ended abruptly.
So I received a critique that I did not want and realised my only way is to submit fully. We have been continually negotiating and yesterday we agreed to terms we can both live with at this stage of the training. I have sumitted to being completely naked on our next online video session this week. I have also agreed when we meet face to face that I will worship his cock in all respects, allow him to fuck me as he pleases (except anal), tie me to a bed or chair and have me as he wants. I am moving from being very shy about my body and limited in my experiences to being my Master's toy, his slave, his unpaid whore and I am enjoying it.
So Master this little fucktoy has been on a rollercoaster over the last few weeks but I do submit to you and I will try to curtail my disrespect, my frustration and my defiance. However you may own my fantasies and my body, you will not be able to own and control my sense of humour. Oh shit, I think I am in trouble again.
The post My new acquiescent life: A Master's control appeared first on Hot Indian Sex Stories | Hindi Sex Stories.