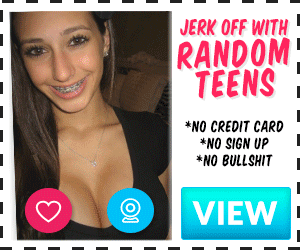 We were just lying and talking with Sylvia who is my mother-in-law. I asked her how many guys she had been with in her life.
​
"Not as many as you think, none in the last six months."
I asked her if I was the youngest one.
​
"You're probably surprised. But no, you're not! I shouldn't even be talking to you about it."
But of course she kept on telling me the whole story.
​
​
"My daughter was still in high-school and she was dating this eighteen years old guy. He would come over sometimes. So once he came and she wasn't there. I told him he could come in and wait for Sandy. And I went back to the bath tub. I put some foam and lied inside it. I forgot he was there and started masturbating. You know, when there is no man you've got to please yourself somehow…
​
Suddenly I felt someone watching me…it was our guest staring at me through the chink. Did I leave the door open? I should have locked it! I already had an orgasm and I kept looking at him and touching myself and he kept on starring at me. He opened up the door a bit more and you know what I did then?
​
I put my leg on the edge so he could see it better. I split my crotch and stick one finger inside. He took it as invitation and stepped inside the bathroom. What a shameless boy! He came and touched my shoulder and that made me fuckin cum again…
​
I pulled his head down and kissed his lips than I took off his belt. I took 'em off along with his boxers. I saw a tall but slim dick, he was skinny kinda guy.
​
So he sucked on my tits like a vampire, he found my pussy and stuck his fingers inside my vagina. He was fuckin' bold!
​
I knew that he would most likely cum fast, so I stopped him and turn to him with my back. I took his penis, pushed it inside my vagina. He grabbed my thighs and started jumping on me like a dog on the bitch. He did cum in a minute. I let him come inside me. But I told him to forget about it and to get out from our house before my daughter comes back."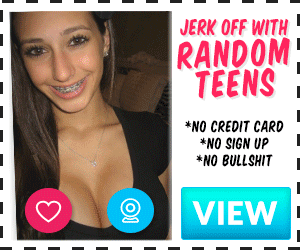 ​
My next question to Sylvia was, as you probably have guessed, how far she went in sex…
​
"You want to know if I practiced anal sex? Don't you, my lovely imp?" She was quiet.
"So yes or no?"
"Yes and no."
?
"Well, there was one guy who tried to do that to me…he was preparing me for that for a long time…he fingered me, licked it, fingered again, than moistured his dick in my mouth and finally entered me from the back…slowly he went in completely, I could stand the pain and I expected some new sensations…
"And than?"
"He shoved me back and force a few times and he screamed awkwardly. His penis bended a bit and he was afraid to break it. That was it. I didn't get anything…"
After a moment she asked me:
​
"What about you?"
"Yeah. There was something like that a long time ago when I was still in college."
"When you were in college? Wow!"- Sylvia seemed not to believe me and I had to tell her the story about my girlfriend.
"She was this a bit chubby girl Helen, quiet but cute. I didn't know how I got to get with her because she had nice reputation and would never let anyone play around with her, she wouldn't fuck around. But when I finally got her trust oh, she had to come out of her closet!
​
First of all, it turned out that I wasn't her first. She had been getting fucked out for a year at least!
​
I was after Helen because she turned me on so much with that round ass and full thighs and her huge tits of course. It turned out she liked me as well. At the first date she let me kiss her and go inside her bra. I went fuckin nuts when she put her hand on the zipper and gave me a hand job right in the car. I came right away.
​
So the next weekend we went to a house party together. We locked in the bathroom and I took her clothes off. And when I took off my own clothes she told me she wouldn't give me her pussy anyway. But she wouldn't mind it in her ass. [Continue reading…………………………………….](https://steamyeroticstories.com/my-nasty-mother-in-law/)