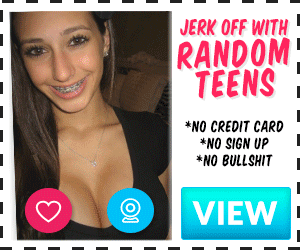 This is part 12.3. The earlier parts are in my post history.
I was originally going to publish my memoirs as a book, but then I when I thought about it I came to the conclusion that no one would actually pay for what is essentially porn in prose form. So here you go for free! These stories are (mostly) true, I've changed the names, locations, and other personal details to protect the innocent.
I'm bisexual, so there's MM and MMM and MF and some other permutations in my past. Please let me know if you enjoy and I'll post the rest.
# Megan, redux
After two months of living in the tent, Kyle and I had saved up enough money to finally rent a place. After much searching, we found a basement suite not far from the University in a house owned by a Filipino family.
It was certainly not the best place; the living room had formerly been the carport on the house. The landlord had simply walled it in with framing and drywall but hadn't bothered leveling the floor so it had a slight downward slope to it.
But, it was an actual house and after two months of being essentially homeless I was happy to have unfettered access to a toilet and running water.
We moved in a few weeks before classes started, and I decided to quit my crappy construction job and enjoy a few weeks of peace and quiet before things got crazy again. Kyle had no real plans other than to keep working so I had the whole place to myself during the day.
The place was fairly barren since neither Kyle nor I owned much furniture. However, Kyle's dad had set us up with a spare television, VCR, a sofa and matching seat, and a gigantic ugly wall unit that took up the entire living room wall.
Kyle had a collection of VHS tapes that he had acquired over the years including a couple of porn tapes of dubious quality.
One morning, I dropped on the sofa with my coffee and grabbed the remote. I flicked on the television, and sat watching the local morning news as the sun spilled in between the blinds. It was a really nice morning, and I was looking forward to heading over to the gym in a while.
I was startled by a knock and the door, and stumbled past the coffee table.
"Oh shit," I thought. "Who the fuck can this be?"
But when I opened the door, Megan was standing there, smiling.
Once again, I felt a confused attraction to her. She was wearing a sheer pink sundress, and her body looked amazing. She was just so tiny, a really tight little package. Small perky boobs, flat stomach, narrow waist, wide hips.
But her face was just…weird. I am certainly in no position to judge another's looks as I am positive that most people think I look weird too. Obviously her boyfriend found her attractive, and I'm sure other guys did too.
But maybe it was because I'm tall and always looking down on her, but her face just looked vertically squashed to me.
And her hair, yikes. It was certainly a lovely chestnut brown color and appeared to be silky and smooth. But why, oh why, did she have it cut in a mullet? I just didn't get it. All she had to do was let the top grow out a little and it would have been fine.
I realized I was staring.
"Oh! Hey, Megan. What are you doing here?"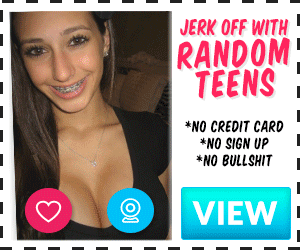 It was truly a surprise because she had never been to our place. I didn't think she even knew where it was.
"Kyle said I could borrow a video, I came over to get it."
"Oh, Kyle's not here. He's at work."
She grinned.
"I know that. But I was on this side of town so I thought I'd see if you were home so I could pick it up."
I was suddenly aware of how impolite I was being.
"Come in! How rude of me."
Megan giggled as I stepped aside so she could walk through the door.
I led Megan to the huge, hulking wall unit. I reached up and opened the door to the cupboard that held all of Kyle's VHS tapes.
"Which one did you want to borrow?"
Megan looked up, her eyes scanning the row of titles.
"Not these ones," she whispered. She motioned me in close.
"Huh?" I said, leaning in.
"Porn," she whispered. Her face was flushed, covered with a sheepish grin.
"Oh," I said. "Looking to spice things up in the bedroom?"
She laughed, playfully slapping at me.
"Just get them."
I reached up to the topmost cupboard and opened it up. There were only a handful of video cassettes up there, but I grabbed them all.
"Um, do you know which one you want?"
"Can I see?"
I handed her the first video cassette, it was just some generic porn. She turned the box over in her hands, checking out the cover and the pictures on the back.
"Is this one good?"
"It's okay," I answered. "It's the most 'normal' one, if that's what you want."
"Hmmmm. What are the other ones?"
She put the first title on the shelf as I handed her the second one.
"This is all girls," I said.
She took it, and again she checked the cover before flipping it over to look at the pictures on the back. She put it on the shelf and held out her hand. I handed her the last one that had the very literal name 'bisexual threesomes'.
Again, she took it, read the cover, and flipped it over.
"What about this one?"
"It's pretty much what it says on the cover."
"Is it all two girls and a guy or is there two guys and a girl?"
"It's both."
She nodded, then picked up the all-girl video.
"Can I watch a little bit to see what it's like?"
A little jolt of excitement shot from my loins to my brain, and my cock stirred with tingly warmth.
"Sure," I said, pressing the power button on the television and the VCR. I set the input source to the VCR, then I slipped the video out of the case and popped it in the slot. I pressed play, and the video began with a blast of static and a smear of color.
Terrible synth music started over the basic title screen and a series of stock footage of California beaches.
"Can you fast forward?"
The very thin premise of the video was that the girls were massage therapists at a girls-exclusive gym, so I fast-forwarded until two ultra-tanned girls were oiled up and sliding against each other. I pressed play and the scene slowed down to normal speed.
I quickly turned down the volume as the room was filled with low resolution moans and squeals of delight from the tinny speaker on the television.
Megan watched with interest as they got into a 69, aggressively licking and fingering each other. My cock was getting harder and harder as we stood there watching. I looked at Megan, but she shared straight ahead, transfixed.
"Can you fast forward a little more?"
I reached out and pressed the button, and high speed lesbian action flew by. When it got to a scene with three girls, I pressed play again. The scene slowed down with a giant rainbow smear of analog video, and played at normal speed.
Three oiled-up girls were sliding over each other on what appeared to be a big air mattress. There was lots of licking, sucking, and dildos. Again, Megan stared straight ahead, her eyebrows dancing as she watched.
Finally, she took 'bisexual threesomes' of the shelf and handed it to me.
"This one next?"
I took the video from her hand, and she grinned as our eyes met.
"Yeah, I didn't think you'd be into the lesbian one," I said quietly.
"Oh, I am. I'm going to borrow it. I might borrow this one too."
I was thankful I was wearing a pair of very loose shorts because my cock was now fully, completely, ragingly erect.
I hit the eject button and pulled the first cassette. I pushed in the new tape, pressed play, and then fast-forward. The generic titles sped by with a high-speed splash of static.
The first scene was two very hot guys and an okay looking girl. As I hit play, the scene slowed down just as one of the guys was on his back and the girl was helping the other guy slide his cock into the first guy's asshole.
"Oh, my," whispered Megan. She shot a quick look over at me. "You've watched this?"
"Mmmmm hmmmm."
"Really. Someone's a little kinky then?"
I wasn't going to say anything. I stayed quiet and gave her a little smirk.
She turned back to the video, and the girl was sucking the first guy's cock as the second guy fucked him.
Megan's breathing was heavy as she lifted her left hand to her chest and placed her palm flat just below her neck. Her neck was red, and flushed.
The camera zoomed in on the action, a huge cock sliding in and out of an ass while the first guy's balls dangled on the second guy's shaft. The girl was aggressively sucking the first guy, stroking his shaft as she deep-throated him.
I decided to see if anything was going to happen.
"Hot, right?" I asked Megan. She turned to me, her mouth slightly open in surprise."Would your boyfriend watch this with you?"
"Definitely not," she giggled.
"Oh, that's too bad."
On screen, the girl had climbed on top of the first guy's cock and was now bucking her hips in the cowgirl position as the second guy continued to pound the first guy's asshole. After a minute, he pulled out and there was a little scene transition. When the scene resumed, the second guy was now fucking the girl's ass as the two of them double penetrated her.
"Oh my," said Megan again. "I wonder what that feels like."
"I can tell you that it feels good for the guys."
Her head whipped around, her eyes locked with mine. Her mouth dropped open.
"You have not done that."
"Okay. If you say so."
Her mouth remained open.
"Seriously. You have?"
I nodded with a grin.
She stared at me for a second, then turned back to the video. The camera zoomed in, the second guy's cock pounding the girl's asshole as his balls slapped against the first guy's balls.
In my peripheral vision, Megan's right hand had surreptitiously slid over her thigh and was pressing on the front of her dress over her pussy.
"With who?" she asked suddenly.
"Huh?"
"Who did you do that with?"
"Oh," I replied. "Some friends."
She nodded. Her hand was now very obviously massaging her pussy.
I stood there, feeling very flushed, my cock rock hard and twitching, pre-cum dripping. I desperately wanted to fuck her.
Another scene transition swept across the screen, and now the first guy and the girl were sucking the second guy's cock. Their tongues slid all over his shaft and head, and as the first guy wrapped his lips around the second guy's cock, the second guy started thrusting.
Megan shifted around a little, and when I looked over I was shocked to see that she was hiking up her sundress, eyes glued to the screen. I turned to watch as she hiked it up over her waist, revealing a pair of very nice neon orange panties.
Then she pulled them down, dropped them to the floor, and stepped out of them. I could only stare open-mouthed as she backed up to the couch, sat down, spread her legs, and started stroking her clit.
I was over there in an instant and got down on my knees in front of her. Her pussy was absolutely soaking wet, her translucent milky slickness dripping down and pooling on the leather of the sofa.
Her pussy was gorgeous, topped by a triangle of fine, silky brown pubes. Her hood was tiny, just like the rest of her, and her labia were small and delicate.
"I can't see," she whispered.
"Oh, sorry."
I crouched down and put my mouth against her pussy as her fingers flew over her hood. I extended my tongue out flat, and gave her hot, wet pussy a long lick all the way up. She pulled on her hood to expose her erect clit for me, and I pulsed my tongue over it as a slight moan escaped her lips.
"You're good at this, huh," she whispered, her eyes glued to the screen.
"I like to think so."
I went back to pulsing my flat tongue, focusing the first third of my tongue on her tight, round clit. She grabbed a clump of hair on the back of my head.
"Oh, fuck," she whispered.
I slipped my index finger in her pussy, and gently slid it in and out.
"Harder," she whispered.
I banged her more aggressively with my finger as I pulsed my tongue more quickly across her clit.
"You are good at this," she hissed through gritted teeth. "You're going to make me fucking cum."
I kept going, and her hand clenched the hair on the back of my head more tightly. Her hips pressed against me now, and she bucked her hips to meet my tongue as it pulsed.
"You are a bad, bad boy," she whispered as she came, grinding my face into her soaking wet pussy.
She pulled on my hair to get me up on my knees again, and she pressed her lips against mine, sliding her tongue in my mouth. I kissed her back, pressing my hips forward to press my rock hard cock against her soaking wet pussy through my shorts.
I turned to look at the screen, and the second guy was blowing his load on the faces of the first guy and the girl. Megan was still clutching my hair and turned my head to whisper, breathlessly in my ear.
"Let's go to your bedroom."
Megan didn't let go of my hair, so all I could do was put my right forearm under her knees, turn her slightly, and put my left arm behind her back. She weighed basically nothing, it was easy to stand with her in my arms.
She pushed my face towards hers as I started walking, our tongues sloppily thrashing against each other as I carried her down the hall.
I dropped her on my bed and reached down to pull her sundress off over her head. And to my complete surprise, she hadn't been wearing a bra. Her perky little a-cup tits actually had large, flat areolas and just a tiny bump of a nipple.
She got up on all fours and crawled toward me, then grabbed the waistband on my shorts and pulled them down. I pulled my shirt off as my ragingly hard cock slapped against my abdomen.
"Oh, boy," she whispered as she wrapped her fingers around my shaft.
From where I was standing, her lean, narrow waist led to a tiny round set of buttocks, very pleasingly spread apart.
She was so tiny I could reach out and grab her ass as she moved forward to slip her mouth over my cock. I slid two fingers down, over her asshole, and massaged her gushing wet pussy.
I was a little disappointed as she sucked my cock. She was so delicate, simply moving her mouth up and down my shaft, it really felt like barely anything. She looked up at me expectantly, and I just nodded.
"That's good," I whispered.
She continued, and thankfully after a few minutes she popped me out of her mouth and flopped down on her back, stroking her pussy.
"Fuck me."
I climbed on the bed and got into position, spreading her legs.
"I'm not on birth control," she whispered as I grasped my shaft and pressed my head against her labia.
"I'll pull out," I said hastily, sliding it into her.
And yes, I know that "pulling out" is not an effective form of birth control. But this was the late eighties to early nineties. It was still a commonly accepted fact that "pulling out" worked.
Her pussy was gloriously tight and super wet, soaking my balls as they slapped against her pussy with every thrust.
She grasped my hair as I thrusted, her eyes locked with mine.
"Harder," she whispered.
Soon, I was pounding her, and she let out a little moan with every thrust. I wanted to kiss her, but she was so short that it was impossible for me to get down low enough to press my lips against her while fucking her at the same time.
She cupped her tits and squeezed them together.
"Cum on me, baby," she moaned.
That was all I needed. With a few more forceful thrusts, I was right on the edge. I pulled out, and as I stroked myself I was suddenly aware that my urethra was positively bulging with the force and volume of my first shot.
Megan was the first girlI had fucked since Katie at Christmas, and my body seemed to know it.
I groaned as it rocketed out of me, a thick, ropey white strand arcing in the air. It landed on Megan's cheek, and fell along her mouth, down her chin, across her hot little tits, and dripped on her stomach.
She looked surprised as my second shot landed right beside it. My third shot dropped onto her lips as they parted in shock. The rest decreased in intensity, falling on her chest and stomach until she was completely covered in my cum.
She looked down at the huge mess, then back up at me, my sticky cum dripping down her face as she panted.
"Holy shit," she gasped.
I leaned back and down and pressed my lips against hers. She sloppily kissed me back, licking my warm, slick cum off my lips as I pulled away.
Then she fell back, squeezing her tits together, watching my cum fall in strings between them as she pulled them apart. It ran down her sides as her stomach fluttered with heavy breaths.
I sat between her legs and put my thumb sideways on her mound to coax my cum up to the pool on her stomach.
She silently stared at me with her hands cupping her tits as I reached up and wiped my cum off her face with a finger.
"Can you help me get cleaned up?"
"I don't know," I said quietly. "I kind of like you this way."
Her fingers teased my cum over her nipples.
I got up, grabbed my shaft, and put the head of my cock on her lips, and stroked out the few last drops of cum. She kept her eyes locked with mine as she slightly parted her lips and moved her head forward to pop me in her mouth.
I was so insanely horny. I was so starved for sex that my prostate felt heavy, made of lead. My asshole felt so tight that my cock would never go soft.
Megan wrapped her fingers around my shaft and started sucking, more aggressively now. This was nothing like the first time she sucked my cock. I felt that tiny tongue sliding around. Her lips were clenched around my shaft as she slid me in and out.
As she sucked, I got harder and harder. Sweat trickled down my chest, and I could only groan under the strain. A moan rose from her chest as she sucked me, her lips sliding down to the base of my rock hard cock.
I pulled out of her mouth.
"Turn over."
She immediately flipped over, her tiny ass in the air. I slid my cock over her wonderful, tight ass and slapped my head on her asshole. She arched her back as I put my hands around her waist and slipped my cock past her slick, swollen labia.
It was hard to get a good grip as my hands slipped with the slickness of my cum on her belly. But I put a hand on her shoulder to hold her in place as I fucking pounded her from behind, her firm ass rippling with every thrust.
I felt her fingers massaging her clit as my balls slapped against her.
"Don't you fucking stop," she gasped as she looked back at me.
At this point, I couldn't have cum even if I wanted to. I was so far gone, my cock felt like it was completely distinct from me. It felt amazing, slamming her hot, wet pussy, but my senses were so overloaded that they had all but surrendered.
She was slamming back against me now, her lithe, tanned ass slapping against my hips. Her asshole looked so slick, so hot, so inviting.
I gave her ass a firm slap and a hot little yelp escaped from her. I slapped her ass again, but this time I left this and let my thumb drift over her asshole.
She shot a look at me over her shoulder.
"You're a very bad, bad boy," she hissed through clenched teeth.
She turned away as her fingers quickened over her clit. I could feel the little catches, the little clenches, as her orgasm started. She leaned down on the bed and screamed into the mattress as she came, her asshole pulsing with every contraction.
I was now firmly reconnected with the urge to cum. As I pulled my cock out and slapped it on her tight little asshole, she turned around to watch me cum.
As I pressed my straining cock on her asshole, my cum ripped out in long, hot spurts, up her crack, spilling down her back. I kept my straining shaft in her crack as I ran both hands through my cum and smeared it all over her firm buns until they were slick and glistening.
She looked back at me, panting.
"Okay, you seriously have to help me get cleaned up now."
In the shower I soaped up her hot little body. She returned the favor, running her tiny hands over my abs and chest.
"So where's the friends you had the threesome with?"
"Oh," I said, surprised. "Uh, the guy is still up north. The girl is in Asia."
"Ah," she said. "That's too bad."
"Really," I said. "Why's that?"
"I would have liked to join you," she giggled.
"Have you ever done anything like that before?"
"Nope. I've always wanted to though."
"Guess your boyfriend isn't the adventurous type?"
She laughed.
"No, he's not," she said with a mischievous grin. "But I had a feeling you were."
"Well, he may be down here soon."
"Let me know when he is and maybe we can have some fun."
"Mmmm hmmmm."
I soaped up her hot little tits.
"Do you know any girls that would be into it?"
"Ha," she laughed. "Definitely not."
She shot me a little mischievous grin.
"But if you find a girl, let me know."
And here is where I first became aware of the girl-girl-guy threesome conundrum. Here I had a girl that would participate in one, but I was responsible for finding the other girl. And where, oh where, would I find another girl.
It was hard enough to find one girl that would have sex with me. Good luck finding one that was into a threesome with another girl. Katie was the only girl that I had ever encountered who was a candidate, and she was on the other side of the world.
After we dried off, Megan slipped on her sundress in my room.
"Do you know where my panties are?"
"I think they're in the living room."
She straightened her dress and I followed her there.
"Ah," she said, picking them up. She spread out the fabric and looked closely. "Oh shit, they're soaked."
She folded them up and put them in her hand.
"I'll be okay until I get home."
"Won't your boyfriend be suspicious when you turn up holding wet panties?"
"He," she laughed, "will never know."
She turned to me and extended her arms for a hug. She was so short though, it was pointless. I sat on the sofa and pulled her onto my lap and pressed my lips against hers.
She kissed me back, sliding her tongue into my mouth.
"You," she said, pulling back, "are a very bad boy."
"Can I see you again?"
"You mean, can you fuck me again?"
I nodded, grinning. She gave me a little smirk.
"I knew the moment I saw you that you were going to be trouble."
"Sorry," I grinned.
"You're lucky I like trouble."
She slid off my lap and walked to the door.
"Hey," I said, grabbing the videos off the shelf. "You forgot these."
She opened the door and shot me a devilish little smirk.
"No, I didn't."