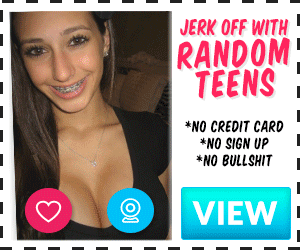 Previous Part: My First Time Lesbian Experience Ever
Hi everyone, this is my second story. For those who haven't read the 1st part of this story, please read it so that this story might make sense. Anyway, let me start with an intro to the characters in this story.
I am Yashmitha, 22 years old, 5.5ft tall, fair skin tone, light brown eyes, dark hairs till my shoulders. My mom is a yoga trainer, so with the forceful yoga, I maintained a healthy fit body with the body measurement of 34-25-35.
My chemistry ma'am in my coaching class was super fair, dark long hairs till her waist, brown eyes surrounded by dark kajal. She is a curvaceous woman with a body measurement of 37-27-37. And she was 5.6ft tall.
And my friend Alisha, she was 5.5ft tall. She wore specs, and she was a chatterbox and super active girl. Her body measurement was 33-25-34. She looked cute. She was a chatterbox, super active girl I have ever met. If it weren't for her periods, she would never stay silent and dull.
So, after Alisha and me having our 1st lesbian make out, it was around 9. My mom called me for dinner. We were lying naked on the bed. We both got up, got dressed hastily, washed our faces, and went down to the dining room.
My mom was surprised to see Alisha. Then we spoke about our classes and had dinner, and we went back to our room. She informed her parents that she would be staying at my house for the night.
Once we came back to the room, we undressed each other, kissed each other's on the lips and all over the body. She took the initiative kissing me, starting from cheeks, forehead, neck, shoulders, boobs, nipples, ribs. Then my tummy, belly button, slowly she reached my pussy hair and my pussy.
She was licking my pussy for a minute or two, and I almost had my orgasm. Then she stopped abruptly and kissed my thighs. She made me sit down on the bed, spread my legs, and she kissed my inner thighs. Then my knee, my feet, and my toes. She was sucking my toes.
Meanwhile, her hands reached to my pussy and rubbed them passionately and ferociously. Then she leaned forward and kissed my lips, and locked her lips with mine while continuing rubbing my pussy. In a few minutes, I had my 2nd orgasm.
My pussy fluid or juice as she called, oozed out of my cunt for the second time, and made my bed wet again. Then, I rolled her over, kissed her, and rubbed her pussy, trying to make her feel good, just how she made me feel. Then I rubbed her pussy.
I slowly inserted my fingers into her pussy under her orders as she whispered in my ears. Then soon, she moaned louder. I had to close her mouth, and she had her 2nd orgasm for the day. Then we laid beside on the wet bed, then we cuddled each other and slept off.
The next day we woke up, I felt such a relaxation in my tummy and my pelvic region. She woke up and pressed her lips with mine as the 1st thing in the morning. Then I went to the bathroom. Meanwhile, she was packing her things. Then I turned on the shower to have a bath.
In the middle of the shower, she joined me and kissed my wet back, my waist, and her hands reached my pussy. I held her hand and stopped her. I turned back and kissed her for a while. Then we got out of the shower and got ready. The coaching class was across Alisha's house.
So, it was convenient for us. While going, she dropped into her house, changed the dress, picked her bag, and joined me with a few minutes. We walked to the coaching institute hand in hand.
Then as we got in the class for the 1st period, which was botany, we were concentrating on the class. During the 2nd, it was physics, and the tutor wouldn't mind anything going in the class. Instead, he would be teaching. We were seated in the middle bench.
Our hands joined and were caressing each other's hands. She took it way further and started caressing my thighs over my skirt. I was already aroused when her soft hands touched my thighs. She didn't stop there. I was wearing a long skirt until my ankles, and she was wearing a denim jean.
Her hands reached to my ankles and slowly raised her hands, touching my bare skin. Then her hands reached my thighs underneath my skirt. She touched my inner thighs and reached my pussy over my panty and touched them gently and caressed them.
I was getting aroused strongly by her lustful touches. The pleasure was irresistible. I almost moaned out. But I closed my mouth and clenched my fist, trying not to moan out loud. Then in a minute, I felt the pussy tingling, and my legs were shivering.
Alisha: You're wet already.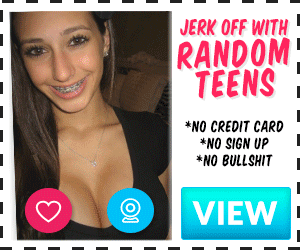 She said as she took her hand back and touched my palm. Her fingers were wet with juice. It felt odd yet good. Then she giggled, placing her hands on my thighs over my skirt. In no time, the class got over. I was obsessed with Alisha touching my pussy.
Then it was lunch. We had our lunch together and went back to the class. It was chemistry post-lunch, with Meghna ma'am. So, I thought I could touch her during this hour. But Meghan ma'am had different plans. She ordered me to sit at the front desk as I didn't perform well in the previous test.
Alisha joined me at the front desk as well. She said that she could see the board properly, her specs helped her lies. Meghna ma'am suspected this action but didn't mind. Then Alisha sat near me, and she held my hand. We were holding hands, playing with each other's fingers, caressing each other's palm.
Then Alisha grabbed my hand and placed it on her inner thighs and slowly moved it to her pussy. Meanwhile, Meghan ma'am was busy teaching organic chemistry stuff. Alisha then pressed my hands on her pussy harder over her jeans.
Then I rubbed her pussy slowly but firmly. She once closed her eyes, bit her lips, and bent her head down to cover her face. It was expressing the pleasure of my rubbing. Then I had to remove my hand abruptly from her pussy and act like concentrating the class.
I was almost caught. Then a few minutes passed, the class got over, and upon finishing, Meghna ma'am called my name and asked me to meet her in her room before going home. Then, after all the classes were over, I asked Alisha to go home.
Me: You keep going, Ali, I'll come to your home by evening. Then…you know what to do.
Alisha: Yeah, it looks like I do.
Saying that, she looked down on me and placed her hands on my waist casually. Then I went to meet Meghana ma'am, she was correcting a few test papers.
Meghna: Come in and take a seat.
Me: Yes, ma'am.
Meghna: What are you up to, Yashmitha?
Me: What do you mean, ma'am?
Meghna: So, you think, after doing my masters and Ph.D. in chemistry, I am that dumb to not notice what is going on in class with you?
I thought she was talking about my poor performance in the test. But that's not what she was talking about. She was talking about Alisha and me.
Meghna: Let me see how long you can act. You better drop out of this class and join some acting classes. You look fine, and you're shameless too. You might have a future there.
She said, setting her papers aside, stood and walked to the door, and locked the door. I was feeling afraid of what's going to happen.
Meghna: Did you think that I didn't notice you and Alisha in my class today? How dare you both do such disgusting and sinful things in the class and front bench?
Me: Please, ma'am, sorry, we won't do that again. I promise you this won't happen again.
Meghna: I guess I must meet your parents. Can you bring them tomorrow? If not, give me their mobile numbers. What do you think you were doing?
Me: I am very sorry, ma'am.
She came and stood behind and massaged my shoulders. Her hands slid to my boobs under my t-shirt. I was puzzled for a minute
Meghna: I am getting jealous, that's all, don't cry. Can you understand how I feel? I was shy and afraid to ask you this. But once I saw you touching her, I got the courage to ask you.
Then her hands reached to my thighs and slid to my inner thighs. She removed her specs and threw them on the table. Her hands went near my pussy over my skirt, and she felt my pussy lips and started rubbing it gently.
Meghna: Did she do this?
Me; Ma'am?
Meghna: What? Don't you like me?
I was turned on completely. I held her hands pressed against my pussy tightly. Then stood up and kissed me on the lips and groped my boobs. I wasn't doing anything but enjoying her touches.
Meghna: Do you want to visit my home?
She said while kissing me. I nodded, 'yes.' Then she packed her things in a minute. She had a car, she picked me, and drove to her house. Her son nor her husband was there in the home. She said that they have gone to their grandmother's house.
Then she dropped her handbag and everything on the couch and pulled me to her room. She was in her saree. She was chubby, and more accurately, she was busty women. She stood before me in the bedroom, removed her saree, her blouse, and her petticoat.
She stood in her bra and her panty. I was thunderstruck by her beauty and her marvelous body. Her boobs were so big that her bra was crushing it. She came to me and kissed me on the lips and started removing my shirt and my skirt while kissing.
Then she pushed me on the bed and removed her bra and panty as well. Now she stood naked before me. My head was spinning, and the body was shivering, thinking whether it was all a dream. She would be the 2nd woman I would be having a lesbian make out in 2 days. I felt like I was a whore.
But before I think I any further, she laid beside me and kissed me deeply on my lips and licked all over my face and my neck. Then she removed my bra and panty and threw them away. We were both lying on the bed naked. She was groping my boobs and gently pinching and caressing my nipples.
Then she grabbed my hands and placed it on her amazing big milky boobs. I got the courage now and squeezed her boobs harder. I planted a passionate kiss on her lips. She asked me to open my mouth. I did, and she spat in my mouth and asked me to drink her saliva.
That was hot for me. Then her hands reached my pussy and rubbed it and stroked it. We were both moaning louder and freely. I was gasping on her face, and she started sucking my boobs and bit my nipples gently. She stood up and turned around.
She sat on my face, made me suck and eat her pussy while she was licking, rubbing, and eating my pussy in 69 positions. In a few minutes, I had my orgasm and spurted out my juice in her mouth. She drank it and licked my pussy continuously.
A few minutes later, she had her orgasm. As her pussy was on top of me, her juice drizzled over my face and mouth. Then we laid beside each other for a few minutes until she started to grope and fondle my pussy again.
Then we sat opposite each other under her instructions. Then she spread her legs and asked me to do the same. Then she pulled me closer towards her by my arm, now our pussies were rubbing with each other. We were scissoring with our pussies, that I learned from her later.
She hugged me and was kissing my neck, back, and lips repeatedly while our pussies were rubbing against each other. Soon, we both had our orgasm, both of our juices mingled and sprinkled all over the bed. Her bed was entirely wet.
Even after orgasm, she didn't stop. She was scissoring with my pussy. I was moaning louder than ever. I was gasping. She opened her mouth and asked me to spit in her mouth.
I spat on her mouth, and she swallowed it and started kissing me passionately and lustfully. Then in no time, we had another orgasm. Then we laid on the bed adjacent to each other. I was afraid if she would go another round. Because I was done. I had more than 5 orgasms that day itself.
Meghna: Whom would you tell this?
Me: No one, ma'am.
Meghna: Not even Alisha?
Me: No, ma'am.
Meghna: Good. Feel free to visit my home some other day.
Me: Sure, ma'am.
Then I got dressed, washed my face, and was ready to leave. Meghna ma'am stood before me still naked and her busty boobs hanging. She came to me and kissed me. She removed my panty under my skirt and wiped her pussy. And threw it on her bed.
Meghna: That stays here. Wait a minute, I will get dressed and drop you home in my car.
Then I sat on her bed for a minute. She wore a simple blue t-shirt without a bra. Her pointy nipples were seen through her top, and she wore a casual midi without panty underneath. Then we got into the car, she pulled her midi above her knee and spread her legs.
I was confused. Then she grabbed my hand and placed it on her pussy and made me rub and fondle her pussy. She didn't start the car, and I was rubbing her pussy and inserted my fingers in her pussy and stroked it gently. Then she spurted her juice in her the car. She took a minute and started driving.
Once we reached near my home, she stopped and pulled me closer and kissed me one last time for that day. Then I walked out and went to my room. It was 7, my mom would be taking her yoga classes. I took a shower and slept off.
Feedbacks are welcome at [email protected] Thank you for reading my story. Hope you guys enjoyed it. Let me know through my email.