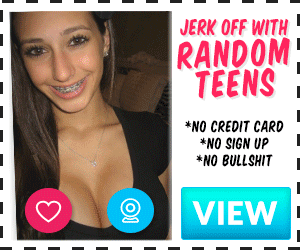 My best friend in college was lesbian. In freshman year me and a guy were talking. He was sooo hot. A sculpted face with s good body.
One night after a few drinks he asked if i have been in a threesome. At that point I had not. I thought the idea was intriguing. The only thing that concerned me was I had zero experience with the girls at this point in my life. However, my best friend at this Time was a lesbian. She still is a good friend of mine and we talk about this on a regular basis to this day. But I went to her to ask if she could teach me how to please a woman sexually. I was always attracted to men and women, but a being with a women just seemed different and i never really pursued it. That being said as a woman I know how I would like a man to please me but I don't know how to have a woman please me. I was always overwhelmed with the thought of eating a girl out. I love it when a guy does it to me but I've never done it so I had no idea if I had a skills. So I went to my friend to ask if she would be willing to teach me. in my head I thought we were practice on fruits or something along those lines. However what she had in mind was much more hands-on.
She would text me one day and asked me to come over to start our lessons. When i asked what we were gonna use, she looked at me and grinned.
She started to advance towards me and put her arms around my waist and whispered seductively "me". Now i had never even kissed a girl at this point but the way she held me and the way she whispered in my ear turned me on than most men do.
She kissed my neck and pushed me against her front door. Her long skinny fingers running through my hair and the other hand on my waist, she leaned in for a kiss. One i was eager to reciprocate. Her tongue slipped passed my teeth into my throat. Her large breasts pressed against mine. I could feel her heart beat, which in turn made mine beat faster. Her hands slid down my pants are started to move on top of my pussy. Basically soaked through.
She laid me down on to her bed. " Take note of everything i do." She bit the top part of my underwear and started to pull downwards. She gave me a wink to help her take it off, so i did.
He tongue gave one long stroke up my pussy. Adding to the wetness. And gently let out a stream of spit. Adding to the flavor. Her tongue went back up and down my whole lips and started to put a finger around my labia.
After a few minutes she slipped the finger inside of me and started to scoop the bottom of my vagina and her tongue started to work on my clit. No long after that I came all over her face.
She looked up still with a finger in me and said "your turn. " She gave me a long kiss and laid down and i went to go eat her out.
I was so nervous but i tried to do exactly what she did to me. I started with one long stroke on her pussy. The taste was so unexpected and strange yet it wasnt bad. I slowly got accustomed to it. When i slipped my finger in, her pussy was so tight around my finger i could barley use the scooping technique she showed me but when i started to do it she loosened up. Her moans were so loud and wild. I felt like i was pleasing a housewife whos husband hadnt made her came in decades. When she started to cum she held my head in place so i had to drink all of her juices. She started to scream which only made my tongue work faster. After she came she looked at me and said "i think youre ready".