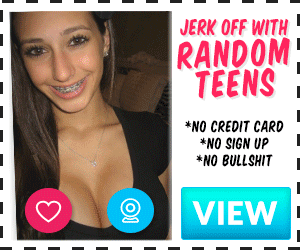 She looks innocent but she is kinky. So one day we were hanging out and I asked her if she ever thought about having sex before we dated. She said not really because she felt insecured about her looks and probably wouldn't find a guy. So I asked her if she never dated me, would she have a one night stand. She said "yea probably maybe at a party with two guys if I was still single." I'm like , "damnnn!" Lol!! Didn't know she was that kinky. So got me thinking. I asked her if I let, would she find a guy to do a one night stand and she said "no because I'm with you already." So I told her I understand but I'll give her a pass to do it. She thought for a bit and said, "well if you say it's ok then why not?" Then she giggled.
So we set up a Tinder account for her and she had lots of matches because she put pictures of her with make up on. She started talking to a dude who felt comfortable to talk with and out of the blue he sent a dick pic to her. This dude was very horny because he would always send her dick pics and telling her what he would do to her. She told me the guy kept asking her to meet up so she decided to meet up with the dude at the park where they agreed to meet up at but it was only a meet and greet. So she put on her romper dress and since she washed it, it shrunk a little. Tied her boobs on the romper with no bra on and wore a nice navy blue thong. I took her there and acted like her uber driver.
As they met up, he wanted to go to the other side of the parking lot so they did and then got out of his car and started walking into the park. This is at night time like around 11pm. She said he wrapped his arms around her randomly and could feel his hand touching the left side of her breast. She knew she was getting wet too. They stopped and kind of lip locked from what she said. As they got to a set of benches, she dropped her phone and bent over to pick it up. So as she bent over, she said her romper must have revealed her thong and he told her to bend over again and she did it again but this time he lifted her dress to reveal her thong and butt cheeks lol. She turned around and giggled and as he was sitting on the bleachers, she came and sat on top of him with her legs around his waist and could feel his hard dick. She knew he wanted to fuck him. As she's facing him, he started groping on her breast and yea she has huge ass titties. I'm talking about C size. So then she said he started to untie her romper knot to expose her tits and he pulled out her titties without even getting her consent but like I told her, if she didn't say anything, it pretty much means she consented. So he pulls them out and started sucking on her nipples. After a few minutes, she said that he had asked her if she gives head and she said she wasn't really good at it. Like most of us guys, we really don't care lol. So he whips out his dick and she gets on her knees as he's sitting on the bench and she grabs it and started sucking on it for a few minutes. She said he was average size about 6" and kind of skinny. Skinnier than mine. She said the pics of his dick look bigger but you know what they say, pictures are always not true to size. Once she got tired of sucking his dick, she got on top of him while sliding her thong to the side and started grinding on him but she said it felt uncomfortable so she wanted to doggy instead. She got on the benches and on all four and he slid his dick into her wet pussy. She told me he even asked her if she does anal and to my surprise she said she let him only because his dick was skinny so it didn't really hurt her lol. Now this part really turned me on. While still analing her, he was getting close to cumming and asked her where does she want him to cum. Since she knew she was on the pills and didn't like swallowing, she told him to cum inside her pussy and said he seemed hella excited so he put it back into her pussy and fucked her for a bit and then came inside her. After a few penetration, he pulled it out and started inserting some of his cum that was dripping from her pussy into her asshole. Got really hard when she told me that. Once they were done, she fixed her thong and her romper and then they started walking towards her car and called me to pick her up. She said when she was walking, she could feel some of his cum dripping slowly between her thighs.
When we got home, she said she took her thong off and it was drenched with his cum. I looked and yea there was a lot. So I pushed her onto the bed while her pussy still had his cum and started fucking her missionary style. Man my dick was hella hard. I came inside her giving her both our cum. I honestly didn't know how much of an Asian slut she was but yea she was pretty slutty that night. She even told me she didn't really plan on having sex with him that night but she's always the type that goes with the flow and in this case, just so happens to get fucked by a guy she met on Tinder. Honestly, it was one of the best night just knowing guys would fuck her and she think guys don't. We horny bastards lol.