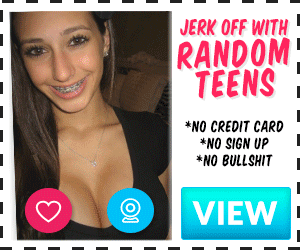 So our relationship doesn't fit your definition of healthy, what do I care?
Call it unhealthy. Call it toxic. Tell me it's not love, just codependency. Tell me it's an addiction, an inappropriate response to trauma or the cruelties of life. Tell me it's need, or conditioning, or psychosis.
When it comes down to it, it doesn't matter what you think. You don't have to condone it or approve of it, or even understand it. It is ours and she is mine.
I'm guessing you want to know how it started – some context to substantiate your judgement – but I'm not going to give you that. At least not today. You're macabre sense of self righteousness will have to wait for another time.
Instead I will tell you about today. Maybe it will satiate your curiosity over these particular marks.
We've had a bit of a rough couple months. She's been particularly stressed with work and I've been putting in extra hours trying to beat a deadline. We haven't seen each other very much, haven't been able to spend any quality time together, and the snippets of time we have been together have been rife with irritable spats.
She'd flip out over a couple dishes left in the sink and I'd respond with frustration rather than understanding. Or I'd lash out over an un-returned message and she'd ignore me instead of apologizing.
It was just little things like that. Minor inconveniences that are quickly settled when you have the time and energy to focus on each other. But instead of resolving them, we let them build up. Rather, I let them build up.
I was distracted and missed all the signs. Normally I would have recognized her petulance for what it was: a cry for attention. But I was focused on my own issues and didn't see what was happening until it was almost too late.
I came home from work tonight, tired and grumpy as has become the routine. I noticed the two bags, already packed, in the hallway as soon as I came in. Immediately I was on edge, the reality of what was happening slowly dawning on me.
I heard the jangle of keys and my girl came around the corner. She was wearing those little dolphin shorts – the ones that barely hung below her over-sized t-shirt, but did a spectacular job of showing off her legs. My girl has incredible legs.
"What the fuck are you doing? Where the fuck do you think you are going?" I demanded.
I don't remember all that was said. We both yelled and cursed and said terrible things. To be honest, she had the upper hand in the fight. My girl is much smarter than me. Usually by the time I've thought of what I want to say, she's already moved on to the next string of insults.
I do remember when she picked up her bags she said, "Fuck off. You think I'm going to bow my head demurely and stay like a good girl just because you can talk loud?" She took a single step around me and shoulder bumped me as she went.
That's when I snapped. My girl may be smarter than me, but I'm much stronger. I grabbed her arm just above the elbow and jerked. She spun in full circle and fell on her ass back down the hallway, her bags flung wildly. One bag smacked into the side table, shattering a lamp on its way down.
"Bastard," she screamed as she kept from the floor, charging at me. She slashed at my face with her nails, but she'd tried that before and I was ready for it. I stepped into her swing, letting her forearm bounce harmlessly off my shoulder, and grabbed her head with both hands.
I spun and slammed her against the wall. "You're not leaving me!"
She tried to knee me in the balls, but she'd tried that before too and I raised my leg taking the pain in my thigh instead. I leaned in close to her face and said "You ARE going to stay like a good girl!"
She started slapping at me wildly, and while she didn't have much room to maneuver, my girl can hit like a son of a bitch. I pulled back on her head and slammed her back in the wall, leaving a small dent in the drywall. It stunned her enough that I was able to grab both her hands and pin them over her head.
I'd leaned in so close that I could feel her breasts pressed against me. Even in the fog of desperate rage my body couldn't help but be aware of hers being so close.
No one has ever been able to elicit so much anger from me as my girl. She can slice me open with a single word, or just a look. But nobody can make my body crave like my girl can. Nobody and no body, but my girl's.
"No," I growled. I grabbed her by the back of her head and threw her flat on her stomach on the ground. This time I didn't give her time to react. I pounced, and threw my weight on her to hold her down.
I was so hard I ached. She must have felt me pressing against her ass. She snarled, "Get off me fucking pervert!"
I grabbed a bunch of her hair and pulled her head up so her ear pressed against my lips. "No," I said again. "Not like a good girl. MY girl."
I pushed my free hand under her stomach and up her shirt. "A good girl would probably be wearing a bra right now. I'm betting you're not." I pushed my hand up further and felt the soft flesh of her breast in my hand. I clenched hard with my fingers, and at the same time bit down on her neck.
She made a sound that was mostly a squeal, but only mostly – I heard the subtle trace of a moan as well. "A good girl wouldn't make that sound, but my girl does." I pinched her nipple between my fingers eliciting another pained response. I kept her head still with one hand and slid the other down her stomach, shoving it past her waist band and between her legs – she wasn't wearing panties either. "A good girl wouldn't be so wet either." I pushed a finger inside her and felt her entire body tense beneath me. "My girl drips when I touch her, doesn't she?"
"Fuck you! Get off me!" She screamed.
I started working my finger inside her roughly, "Nah," I drawled. "This is how my girl likes it."
For a split second I felt her hips moving as she ground herself against the palm of my hand before she caught herself. "I said no! Get the fuck off me!" She screamed.
I stopped and pushed myself up until I was sitting on her legs. She tried to push herself up too, but I shoved her back down with a hand to the middle of her back. With a quick jerk I pulled her shorts down revealing her ass. She recognized the sound of my belt sliding from the belt loops and frantically tried to pull herself away from me. I folded the belt in half and gave her several solid slaps across the ass. "Stay still or this will only get worse."
She cursed, and called me every name in the book, but she stayed still – some lessons stay with you, I guess. Out of the corner of my eye I saw her bag laying on the floor. "You were really going to leave me?" I demanded. I didn't give her time to answer. I smacked her as hard as I could across the ass. It left a very satisfying red welt where the belt impacted. I smacked her three more times and said, "Take it off!"
"Fuck you," she sneered.
I smacked her several more times, until her entire ass was an angry red. "Take it off," I repeated.
"Fine. Fuck." She yelled. I let her push herself up enough to slowly take her shirt off and shoved her back on the ground.
"You will not leave me! Do you understand?" I yelled, as I brought the belt down again across her back.
"Fuck you!" She yelled.
I smacked her again and again. And again. "You will not leave me. You are my girl! Mine!"
I flipped the belt around her neck and pulled, forcing her to arch her back. Again I leaned down to her ear and whispered, "You may not just be a good little girl, but you are my girl!"
She tried to say something, from the look on her face it wouldn't have been pleasant. So, I pulled the belt tighter and made her choke on her words.
"A good girl wants flowers and chocolates." I snarled. "My girl needs a belt and bruises." Again I held her still with one hand as I worked my zipper loose and shoved my pants down.
I had to shove her around a good bit to get her shorts off, and to force her legs apart, but I managed to get myself between her legs. She spat curses and tried to fight me off, but I leaned my weight onto her and held her down.
"A good girl wants romance and to make love, but that's not how my girl wants it, is it?" I whispered.
Whatever she was going to say turned into a scream as I forced myself inside her. I thrust into her again and again, plowing into her as hard as I could. "This is how you want it, isn't it?" I yelled.
"Nooo" she bellowed in return.
I planted my knees into the floor, pulled her hair back with one hand and lifted her by her hips with the other. I dug my fingers into her hip as I fucked her, making her body bounce with each thrust. I growled as I watched her breasts sway and her ass jiggle. Nobody's body moves like my girl's does.
Her screams turned to grunts as I took her, and before long the grunts sounded almost like moans. I know my girl's responses. I know how she feels when she's close.
"This is how you need it, isn't it?" I demanded again.
This time she cried out, "Yes! Fuck! Yes!"
I shoved her down flat on the floor and slammed myself into her harder and harder.
"Fuck! Fuck! Fuck!" She cried.
I felt her clench down on me as she came and it put me over the edge as well. Nobody feels as good as my girl does.
I collapsed on top of her, completely spent. When I caught my breath I lifted my head enough to look at her face. Her face was streaked with tears, and while new tears were still forming, there was also a subtle look of calm on her face.
"I was scared you were actually going to let me go," she whispered.
I kissed a fresh tear from her face and said, "Never."
And that is what you don't get. What I have with my girl may not always be pretty, it may not always be pleasant, and it certainly doesn't work for everyone. But it is ours. It is right for us. And it is forever.