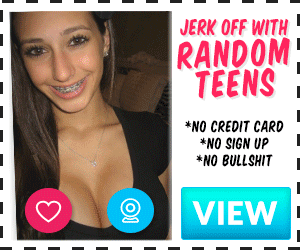 I was just reminded of a story that I haven't told anyone in a long time. During my junior year of college I was living in a fraternity with about 60 of my closest friends. I had started dating a freshman girl that was trying out for the cheerleading team, and darn if she didn't make the squad! She was a super cute dancer/gymnast with an amazing smile and killer body. Tiny boobs, long legs, little ass, jet black hair. She also happened to love sex. We fucked morning, noon, and night. She wasn't very creative at first, but she was definitely willing to learn. One of the things that made her stand out was that her pussy was always dripping wet. She would joke about the fact that I shouldn't feel special by making her wet, because it was something that was 100% consistently wet.
Another thing that made her stand out in my memory was her mother. When I first made a trip to visit her hometown, her parents met us at the front door as they were on their way out of town. Her mother was an exact replica, but just 25 years older. They were happy to meet me, then walked on out to their car and told us to enjoy ourselves. I watched her mom's ass as she walked past. Not much different from my girlfriend, very nice.
Later that night while I was fucking her on the kitchen counter, she said she saw me checking out her mom's ass, and I didn't deny it. The rest of the weekend was a blur, but I remember that we slept in her parents bed and fucked all over the house, including on the back deck in the middle of the afternoon both days. She was naked most of the weekend. Epic.
A few weeks later she told me her parent were coming to visit for the 'Spring Game' which would be the first time she would be in her new cheerleading uniform, and I didn't think much about it, except that I was looking forward to getting another look at her mom.
After the Spring Game, our fraternity had a typical post-game-party, and she invited her parents to meet us there. They were apparently already a little intoxicated when they arrived, but not bad. We were all throwing the football around, as usual, and I ended up working up a healthy sweat. Her parents had said that they wanted to treat us to a nice dinner, so I excused myself to run up and take a quick shower while everyone else was headed to the rec room for beer-pong and foosball.
My girlfriend followed me upstairs but I didn't think we had enough time, or privacy for a quickie, so she headed back downstairs after just a few minutes of making out. A bunch of her other friends were also at the party, so i knew she wouldn't be bored. I grabbed a towel, some clean clothes and headed down the hall to the main bathroom. The shower area has three separate shower heads, and it wasn't unusual to find another brother already in the shower, but this time it was empty, which also meant the water was going to take a while to warm up.
I was undressed, standing around the corner from the door, waiting for the water to warm up when I heard the door open and two voices. One voice was my good friend Chad and the other was a girl's voice that I didn't recognize. It wasn't at all unusual for guys to watch the door as a they'd let a girl use the men's toilets in our fraternity. The ladies room, as you might expect was tiny. The protocol was simply to yell, "Girl On", and that would indicate you aren't supposed to come out of the shower naked. Easy.
But Chad didn't yell anything, instead I could hear the sounds of two people beginning to make-out. That also wasn't ridiculously uncommon, but sort of frowned on, especially when it is obvious that someone is IN THE SHOWER! I figured I'd just wait it out and didn't bother looking around to see who the lucky girl might be. Chad has a reputation on campus as a ladies-man and he has impeccable taste in girls, so i figured I'd let them do their thing and them hopefully catch them in the act.
I couldn't hear much once i was in the water, but after a few minutes I was rinsed off and stopped the water I could tell he was fucking her. Now I was interested in seeing who she might be.
I reached for a towel, poked my head around the corner and saw my girlfriend's mom leaning over the sink with Chad pounding her mercilessly from behind. I was momentarily freaked out. They both looked up at me but didn't stop. Her mom simply said that she had hoped it would be me 'in there'. then Chad added that she was 'begging for it all afternoon'.
My head was spinning, but my dick was starting to get hard. I asked her where her daughter was, and she simply said 'beer pong'. Chad high-fived me and asked if I wanted a turn. Holy shit, what am I supposed to say to that?
"Your daughter will be so pissed."
"I don't care, and she's always bragging about how great you are in bed. So, I think we need to see if she knows what she's talking about."
"Where's her dad."
"Beer pong. Now are you going to just stand there or what."
I hung up the towel and Chad moved out of the way. I wasn't completely hard, but hard enough.
I pushed inside and felt the familiar wettness that must be a genetic thing. She was just as tight as her daughter and the view from behind was eerily familiar. Chad pulled her toward his still-hard dick and she sucked it while I fucked her. I motioned for him to slide the latch on the main door, something we rarely allowed in the house, but I didn't want anyone else wandering in.
After 6-7 minutes I felt like I might cum, so I pulled out to pause. Chad took my place and I went up to her mouth. I gotta say that her cock-sucking skills were much more advanced in terms of skill level, and it wasn't long before she had me on the verge of cumming again so I pulled away.
What was I doing!? Well, I suppose that I had nothing to lose because my girlfriend and I had started to drift apart over the last couple of months. She was becoming very popular on campus because of her new status, and I was honestly happy to see her getting all the attention she deserved. She eventually modeled, danced and acted for many years, and during that part of her freshman year she was just starting to find her wings. Good for her.
So as I watched Chad fucking her mother I realized this was probably going to be a story that I'd never forget, so I wanted to make the most of it. I motioned for Chad to let me have another turn, I told her to get on her hands and knees so that I could fuck her doggy. But I didn't aim for her cunt, I spit in my hand, lubed the head of my dick and proceeded to ease it into her ass. She looked back at me with a stunned and shocked face, but I didn't stop. A little more spit, and I was in. Her ass was no where near as wet as her pussy, but it wasn't long before I was feeling the familiar slickness I associate with the inside of a girls rectum. So sweet.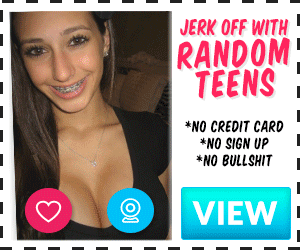 We heard someone knocking on the door so Chad yelled, out that a girl was just finishing up. It was my girlfriend and she said she was looking for me. He said he thought he heard me going up to the third floor. I quickened my pace and soon came inside her ass while she was franticly rubbing her pussy. We handed her the clothes that she had been wearing while she was whispering about how we had just made one of her biggest fantasies come true.
I grabbed my towel and darted into the hall, still semi hard, but covered. I scrambled into some clean shorts and polo shirt and as I opened the door my girlfriend was in the hall coming my way. She asked if I 'have someone in there', and I acted indignant, saying that I couldn't believe she would think something like that.
To this day it is the thing that I am least proud of from a sexual adventure standpoint… well, maybe 'top five' at least… I've done some crazy stuff. But yah, I probably shouldn't have fucked her ass without asking her first 😉
Btw… I still see 'the girlfriend' from time to time. She still looks great. And yes, her mother eventually told her about our little adventure in the shower.