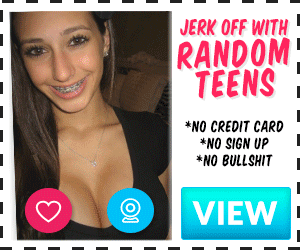 I have this friend named Alexis. I call her Lexy. I met her online because we have common kinks. We began to talk and learned that we go online as a release. We explore our deepest and darkest kinks that we would never share in the real world. None of our friends and family know this side of us, and that's how we like it.
Lexy is interesting, because she LOVES porn. She thinks it's so hot to watch people fuck. Lexy and I have had sex multiple times. I learned that she likes to have porn on in the background while we fuck.
She told me that she wants to watch me fuck someone. She doesn't want to participate directly. She just wants to watch us fuck while she rubs her pussy. She said she'd suck my dick and let me fuck her for a few minutes to get my dick hard, but her main goal was to just watch while she masturbated.
At first, I set up online accounts and wrote in the description that I was looking to fuck someone while a friend watched. I didn't get many responses to that. And those that did respond, weren't exactly the type of people we were looking for.
We had an idea to change up our approach. Instead, I wrote in the description that I wanted to fuck a girl while my girlfriend watched. We both knew that she wasn't my girlfriend. Just two friends with a common interest.
We actually started to get quite a few women to respond. Some of them asked if my "girlfriend" would join. Some asked if we were going to record it. Some surprisingly asked if they could be my second "girlfriend" and have all three of us together all the time.
Now, we had choices to choose from. I had Lexy choose which one of the girls I should fuck. After all, this was her fantasy. She wanted to watch real life porn, so I decided it would be best if she chose the girl.
Lexy finally decided on this mid to upper twenties woman. She looked like she did yoga or some sort of sport because she was slender. She didn't exactly have boobs, but she had nice thighs and her ass looked great in yoga pants. She was fair skinned, medium black hair, and had deep blue eyes. Her teeth were surprisingly white and she had a nice big smile with decent sized lips.
The day finally arrived. I asked Lexy if there was anything in particular that she wanted to see. She hadn't really thought it through. She said she just wanted to see us fuck. She just asked if we could try multiple positions.
Our new friend, Candice, showed up. We decided to be flirty and call her Candy. We introduced ourselves to Candy and explained that Lexy's kink is to watch people have sex. Lexy wasn't going to be joining us once we started. Once we had all questions answered, Candy went into the bathroom to freshen up
Lexy pulled up a chair and began to get undressed. She then helped me get undressed too. She grabbed my cock and started to jerk me off. Once I was getting hard, she put my dick in her mouth and started to blow me. I was rock hard at that point.
I sat back in bed while Lexy sat in her chair. She began to rub her pussy ever so slowly. She used her other hand to rub her boobs a little.
Candy stepped out of the bathroom, completely naked. Even though her boobs were small, they were perfectly round and perky. She had cute small pink nipples. Her thighs were nice and full. She had a little hair downstairs, but it was trimmed and shaped.
She climbed on the bed and crawled towards me. She took my dick in her hand and started to stroke me while sucking the tip. I looked over at Lexy and she was rubbing her pussy faster and faster.
I pulled Candy's hair and made her straddle me. She grabbed my cock, guided it into her pussy, then sat on it. My hands reached back and grabbed her ass. I spanked that ass and made her ride my dick. Her small tits had some jiggle to them. I loved watching them bounce while she rode my dick. Candy began to moan loud. I'm not sure if she was moaning because she liked being watched, or if she was actually that vocal. Either way, it was a turn on.
I had her get off me. I bent her over so her ass was in the air while her face was on the bed. Fuck. That ass looked even better than I pictured. So perfectly round and toned. It wasn't even about size. It was the shape and how firm it looked.
I grabbed my dick and shoved it in her pussy from behind. I held onto her hips and began to ram my cock in. I looked down and couldn't get enough of how good that ass looked. I spit a little on her asshole and pressed my thumb against it. She didn't mind. She screamed and told me to finger her ass while I fucked her. I pushed my thumb in deeper into her ass. Fuck. Was getting so close.
I looked over at Lexy and she had two fingers deep inside her pussy. She was a moaning mess too. I could see her pulling on her own nipples hard.
I flipped Candy over so she was laying on her back. Her legs instantly opened for me. I got on top of her and began to fuck her deep. I gripped both her tits and fucked harder and harder. Lexy was getting louder. Candy was getting louder. They were so close.
I grabbed Candy's throat and began to fucking pound her pussy. She grabbed my wrists and dug her nails into me. Fuck! She began to scream loud and c ame fucking hard. Feeling her cum was all I needed. I pulled out of her pussy just in time. I grabbed my dick and jerked it off and began to cum all over her stomach, tits, and face.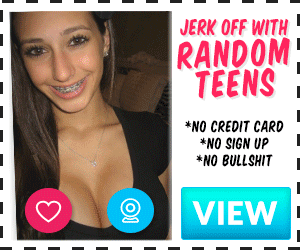 Watching me cum all over Candy made Lexy scream in joy. Lexy rubbed her clit faster and faster and then climaxed hard!
I laid back, exhausted. I looked over at the girls and they were also catching their breath. You could tell Lexy was glowing. I'm not sure who enjoyed this more. Me, or Lexy.
Lexy got up got a couple of towels, and gave them to Candy to clean up. We hung out for a while, then Candy left. Lexy immediately got back online to find someone else for me to fuck.