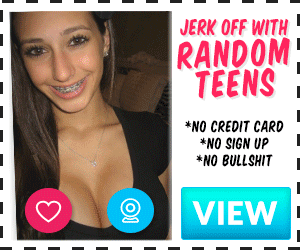 This happened last summer. My friend lives in another city than me, so when we go out together, we always stay over at each others place. This time was no different and I was the one staying over at her place.
We went out for food first, then some drinks and in the end we went clubbing. We're two girls in our early twenties so naturally we get some attention from the guys when we're out clubbing and both of us love to flirt around a bit. Each of us ended up dancing with a guy and even making out with them. My stranger was just such a handsome guy, fuck. Totally my type. Your typical 'dark, tall and handsome' guy. He was an exchange student from Spain.
My friend's guy had left at this point and it was getting late and she wanted to go home. I told this to my new Spanish friend that I stayed over at her place and needed to go along with her. He told me how he wished I didn't have to go, how he was hoping this night would end up differently with us getting to know each other… 'better' :). I was honestly hoping for the same and I told him, but I said I couldn't as I stayed over at my friends place. He cheekily said "well… she's free to join in…" I honestly quite liked that idea and I talked it over with her and she was quickly on board as well!!! My heart was racing at this point!
The three of us went back to her place. We walked with him in the middle and his arms around the two of us. Back home, my friend and I started making out a bit in front of the Spaniard and we all started undressing each other. We stood in a triangle, all naked taking turns making out with each other. His hands were on our asses, my hand was stroking him and her hands were rubbing herself and me.
I remember going down to my knees first to blow him and my friend quickly followed along. We took turns blowing him for a couple of minutes. We went over to her bed, I was on my back with my legs spread, my friend on all fours ready to eat me out and the Spaniard behind her doing her doggystyle. This was her first time eating out another girl, yet she knew which spots to hit! 😀 Watching them fucking didn't hurt either.
Few minutes later we switched it up. He got on his back and I got on top of his cock while my friend sat on his face. We were facing each other at this point and making out some more. My friend orgasmed during this and it was incredible to watch her face throughout this.
He told us he was about to cum and wanted both of us to get his creamy reward. He wanted to shoot it on our faces. We got to our knees for him and he jerked in front of us, shooting his load all over us 😀 My friend isn't that much of a cumlover, however I am, so I licked her face clean and cleaned my face up with my fingers which I also licked clean.
We had had our fun at this point and told the Spanish friend that this was his time to leave 🙂 he left and we went back to bed. She asked me if I didn't mind that I didn't cum. I mean, who doesn't love an orgasm!? Being a tad drunk and still horny she ended up eating me out untill I orgasmed as well.
We spooned naked after that the rest of the night haha!
TLDR: I stayed at my friends place and after a party we brought a guy home. We fucked him together and afterwards she also ate me out untill I orgasmed.