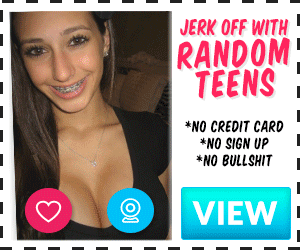 I still remember the first day I saw you. You were new, I hadn't seen you around the office before. There was something about you that gave it away. I'd later learn that you were my manager's latest secretary but for now all I knew was that I wanted, no needed you, and badly.
I saw you stood next to the printers with a puzzled look on your face. You had no idea what you were doing but didn't want to be that person that asks for help on their first few days. You had a look about you. The secretary look.
A nice white shirt, on paired with a black pencil skirt, some tights and those glasses. Wow those glasses. The look was immaculate, tens around the board from me. It's almost as if you knew I have a thing for women in office gear, and pair that with the glasses my dick was hard from the moment I laid eyes on you.
I walked around you silently, pretending I needed something from near the printer. Without saying a word I leaned in, pressed some buttons on the printer and your problem was solved. I'd barely looked at you as I had done it and you were too amazed to even realise what had happened that by the time you looked around for me I'd already gone. That was only the first quick glimpse but my word was t the start of something amazing.
I saw you a few times that day, walking around on an office tour, in my manager's office and sat in the canteen at lunch but I don't think anytime you saw me.That was of course until later. All day you had my mind distracted, all I could think of was taking that shirt off you and bending you over the same desk you work at, lifting that skirt up and having my way with you. You'd been here only five-minutes and look what you've done to me.
At that moment I put a plan into action. Work was slow and the day was long and the distractions you'd put in my head had made me hornier than ever before. I needed to cum and you were gonna be the slut to make me do just that.
I'd decided to walk straight past your desk to head to your bosses, my manager's office, and ask him for the rest of the day off. After all, I was a top employee and he loved the work I did for him. I knew in a heartbeat he'd say yes. Really I did this to see you again, to catch a glimpse of that crisp shirt and how it clung to your breasts, covering them well and not showing the true size which I'd come to learn later.
You noticed me walk in and I could feel your eyes lingering on me. I was glad I had chosen to dress up a little for work that day and had a well-fitted shirt on matched with some navy suit trousers that clung just a bit too tight to my ass and crotch; both these things I made sure you noticed.
Within a couple of minutes I was on my way out but to my surprise you weren't at your desk. Disappointed was an understatement. I slowly walked back towards my desk to collect my things and head home, and had to unfortunately use my trusty right hand to ease the problem between my legs.
As I made my way back though I saw something curious. As if my eyes deceived me I saw just the thing I was looking for. There was you in the stationary cupboard stretching to reach something on a high shelf but clearly struggling. You jumped to try and grab the file and your breasts bounced perfectly in your shirt. Your skirt had ridden up slightly and exposed the top of your stockings (oh how wrong I was to think they were tights earlier). This image will forever be ingrained in my head and it was at this moment I knew I could not wait to get home before I emptied my balls.
The stationary cupboard was out the way, a small distance from the main ballpen and having worked here longer than you I knew there were no cameras there. I walked towards the stationary cupboard with a purpose and similar to the printer situation I walked in and wordlessly grabbed what you were trying to reach and placed it on the desk.
You turned around not quite sure what had just happened and saw me standing before you, the door now shut and locked. You didn't know what to say and stood there like a deer in the headlights. I knew I had you in the palm of my hands and I was going to enjoy this moment. I slowly walked towards you and you took one, then two steps back until your back was against the wall. I leant my arms either side of you against the wall and looked down at you. I was at least a foot taller than you and had the most perfect view of your face and the slightest bit of cleavage down your shirt.
I was starving for more, and your lack of complaint confirmed for me that you were too.
I took my right hand and ran it down your hair and side of your face, near your ear and kept going further down. I reached your chin and made my way inwards with my finger running over your cheek and now faintly touching your lips that were parted slightly. I run my finger over them and faintly give them a slight flick as I take my hand away.
I used the same hand to tip your chin up slightly and look up to me and then I leant in and planted a firm kiss on your lips and it was just the queue I needed to unleash the beast within. Soon the room was echoing with the sound of our lips smacking against each other and your heart beating out of your chest. Your tongue glided over mine effortlessly and felt so perfect. I sucked it lightly and gave your lip a playful bite as I slowly pulled away.
I came in lower this time and attacked your neck covering it slow, small kisses eliciting slight moans from your parted lips. I was in bliss, I was barely able to imagine how good this felt for you.
You loved every second and as I covered your neck in kisses I my hands were going to your shirt and opening the buttons, releasing your perfect boobs. You had a surprise for me and made the situation somehow ten times sexier.
Underneath your perfect shirt you had black lingerie, clinging to your perfect curves, pushing your beautiful tits together. You were more of a slut than I thought. I was in awe and I was ready to rip your clothes off and use you now more than ever. I couldn't help but admire the beautiful sight in front of me. Your shirt did a good job of concealing your tits but now that they were out in front of me their true size could really be admired. I would later learn that they were 34D's and in my opinion to this day still the most perfect tits I'd ever seen.
I had opened all the buttons to your shirt but you were not allowed to take it off. You had no idea of the kink I had of fucking women in shirts, especially with the buttons open and stunning lingerie underneath. My hands instantly went to your perfect tits and through the fabric of your lingerie I rubbed them, held them, felt them. Ran my hands over them and felt your rock hard nipples. They felt divine and the second I touched them I felt you shudder.
I knew I could make you cum like this and I made this my mission. I took it up a notch and teased your nipples repeatedly, one hand for each boob. I rubbed them up and down, pulled them lightly, making you moan the most perfect slight moans.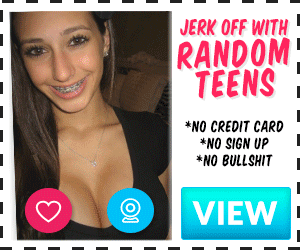 I decided to stand behind you and have your back to me as I took your boobs out of you lingerie and felt them properly. I ran my fingers over your nipples, each time like a pulse and made you moan more and more. Your moan drove me wild and I wanted more.
While my left hand continued playing with your left tit I took my right and put my fingers in your mouth and like the good girl you are you knew exactly what to do. You sucked on my fingers and covered them in spit like a good whore. You worked them nicely and made sure they were nice and wet before I took them and rubbed them back over your nipples giving that extra lubrication that unleashed a totally unexpected beast. Now your moans were much louder than before and your ass was rubbing forcefully against my crotch feeling my rock hard dick.
To keep you quiet I took my other hand and put my fingers in your mouth for you to suck on and make nice and wet before I could put them back on your tits where they belonged.
You did your job flawlessly, and I was more than excited to feel that perfect mouth around my cock even more now, but first I had a mission. Now that my fingers were nice and wet I knew I could make you cum from playing with your nipples alone. I rubbed your boobs all over and teased your nipples over and over. Sometimes lightly pulling one while rubbing the other, or sometimes just finalty rubbing them both.
From the volume and frequency of your moans I knew this was getting you closer but I had an ace up my sleeve. I got back in front of you and continued feeling your boobs. As I did I brought my mouth down to your left tit and teased your nipple some more. I ran my tongue all around it slowly kissing the soft tissue. They felt absolutely amazing, all the while I continued playing with your other nipple with my fingers.
I decided to finally give you the release you need and ran my tongue over your nipple. Quickly at first, to surprise you and then I took it deep into my mouth and sucked on your nipple. I would now keep your nipples in my mouth till you gave me exactly what I wanted; that perfect orgasm and for you to moan as you came in my hands.
I sucked on your nipple and massaged your breasts driving you wild. I could taste your perfume as I did and continued taking your nipple deeper in my mouth. I ran my tongue over and over your nipple quickly, occasionally flicking it multiple times and I could tell this was something you loved.
I gave this boob a rest and finally moved to your other breast. Here I decided to take things up a notch because I could tell you were getting close. Instead of slowly teasing your nipple, I began by biting it lightly, giving it a slight nibble and tugging and the moans you gave me showed just how much you loved this. I alternated between licking, sucking and biting and I could tell that with little more of this you'd be cumming so hard for me.
I alternated between each breast now, sometimes using my mouth and the left before making my way to the right and you were seconds away from giving me that release.
I broke away and played with your nipple with my fingers as I said those four magic words.
"Cum for me baby" and I took your nipple straight back in my mouth and nibbled ever so slightly harder than before and pulled slightly eliciting the loudest moan yet. You were putty in my hands and after sucking your nipple nice and tight, covering it in spit and making you look like a wet mess you did exactly as I ordered.
You came. You came so fucking hard. I kept rubbing your nipples as you orgasm washed over you. I sucked and licked and nibbled your breasts as you screamed and moaned so incredibly sexily. I kissed between your breasts giving your nipple a slight break and could taste some faint beads of sweat. You were shaking slightly, the intense orgasm driving you wild and for the first time I felt between your legs and felt how dripping wet you were.
I kissed you softly and felt your lips on mine and you pushed your lips breathlessly against mine. That was by far the best first meeting I'd ever had, and I'm sure it's one we'd never forget. Luckily it was only just the beginning….
If it wasn't clear this was intended to be a part 1 of a series but so far this is all I've written
This was written for someone that loves nipple play and orgasms from nipple play and hence the focus on that
Chat, DM and comments are always open for any advice or just general comments of if you enjoyed or even want to have some more fun!
If anyone wants to suggest what the next topic should be then please feel free to send me a chat and I'll be sure to try and incorporate that