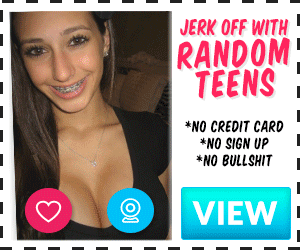 [Part I.](https://www.reddit.com/r/sexstories/comments/yrbz0f/my_first_time_with_my_neighbor_part_i_m20_f45)
[Part II.](https://www.reddit.com/r/sexstories/comments/yxnriz/my_first_time_with_my_neighbor_part_ii_m20_f45)
The door opened. I grabbed her by her thighs, lifted her and pushed her against the wall.
– Joe, what the hell are you… Ah! – I penetrared her as she folded her legs around my waist and her arms around my neck.
– Huh! Are you crazy? – she asked, running short of breath. – Joe, what… Uh! Huh! Aaah!
I was hitting her hole harder and deeper in passion. My heart was beating faster than ever before. My cock was so erected it hurt. I was really close to my next orgasm.
– Uh! Uh! Uh! – She was squeaking helplessly. – Joe, we shouldn't… Ah! We shouldn't be doing this here!
I didn't listen. Instead, I shifted gears and hit her even heavier.
– Mmm! – She bit her lips, seemingly enjoying my fast and forceful thrusts. – Joe, listen to me – she groaned. – Just wait until we get back into the bed!
I could hear nothing at that point. All I was aware of was the tingling waves of orgasm running through my body again as I throbbed inside her like a water-filled firehouse ready to burst.
– Joe, pretty please!
She let her arms and legs loose, so I couldn't hold her anymore.
– Come back to bed – she said and winked: – And I'll let you do whatever you want to me.
I slowly stopped banging her. She was right. And this position was a lot more tiring than I'd expected.
She grabbed me by my arm and led me to the bed. She tossed me down there and jumped upon me. I gripped her hips and we rolled over.
She bit her lips again: – Now you can do what you wish for. – She spread her legs, revealing her inviting vagina for me. She raised her eyebrows, seducing me to penetrate her again.
I did so, with no hesitation. I was thrusting her while gazing her breasts enchanted. Her nipples adrifted on the waves of her bosom like two lost boats on the ocean. Her whole body, from her chest to her thighs, was billowing like a heavy mass of water. Her necklace slipped up around her throat as I kept shoving my shaft inside her.
She caught me wondering and giggled: – Do you like what you see? Hm? – She pushed her boobs together and gave me such a cute look I could hardly resist to blow my load again. She was like a kitten, with her squirming, her tweeting voice and her breathtaking eyes.
– You are gorgeous, Monica. I love you more than anything – I said. I couldn't express my feelings towards her any better, so I kept repeating myself from time to time.
– Show me – she told me. – Make me feel it.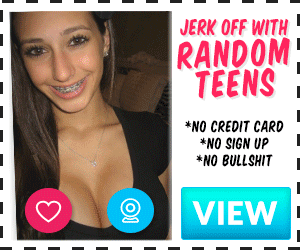 – Should I? – I asked with desire.
– Mmm-hmm. Make my body quiver from your love – she tweeted, biting her lips and caressing her nipples. – That's what I want, honey.
I pulled my penis out of her and went on teasing her clit. I rubbed my shaft all around it with a slow, circular motion.
– Aaah, yeah! – she squeaked, breathing heavily.
It was not long before she rolled her eyes again and started gasping: – Huh! Huh! – Her body was strained, her back rose from the wet sheets. She let out a long, loud "Aaah!" as she climaxed again.
– Can you feel my love now? – I asked smirking.
– Yeah! – she said curtly. – Yeah, I feel it!
She let out a last "Uuuh!", and then let her body rest after shaking for several seconds. She was panting harder than ever. We were just laying there for a couple of minutes, so she could catch her breath.
Then she suddenly grabbed me like a wild-cat hunting down her prey, she pushed me under and took control over me. As I looked up, she was sitting on my lap. – Now it's my turn – she said. – I'm gonna make you squirt like a fountain!
– Yeah, I've heard something like that already – I told her while rolling my eyes.
– This time for real – she said.
– Enough talking. – I made her a bit upset as far as I saw. "Great", I thought. "The more heated she is, the better she'll do." I could see the fire, the determination in her look.
She said nothing, just raised her eyes of flames at me, leading my penis towards her burning lips. She bent over me and put her arms around my neck. I hugged her tight, taking hold of her around her soft waist. She began pushing her lap towards mine slowly.
Being indescribably excited and with my desire being left unfulfilled, I almost slipped out of consciousness in pleasure, as I could finally feel the grip of her vagina around my shaft again. All I could sense was her holding me tight, my hands around her warm body and my cock pulsing helplessly in there. I pushed my rod as deep inside her as I could.
– Oh! – Monica groaned, breaking her silence. – Ah! Uh, Joe!
– You like that, huh? – I asked.
– I do – she replied, breathing harder and harder. – I do! Yes! Yes! I love it, Joe! Keep doing it!
– You're gonna make me… – I hissed, feeling the moment coming. – Oh, Monica, I'm…
– Yes boy, just let it go – she squeaked. – Release it all!
My balls and my shaft inside her swelled even more.
– Oh! You're… – She must have felt it, too. – Oh my God, Joe!
Hearing her moan with that high tone of hers, I had to stop and just let my cock throb inside her as I finally released my semen into her again. I held her as tight as I could, her hair fell into my face and I could feel her warm and humid breath on my lips. I kissed her.
For the seconds of my orgasm, with my penis inside her, my arms around her back and my tongue caressing hers, it was like if we were stuck to each other. Like if we were connected in every possible way, through our bodies and souls, our love and passion, our breath and sweat. We were one.
– Oh my God, Joe! It's still so much! – she squeaked surprisedly. No wonder: massaging my balls all this time and caressing them with her fingers, lips and tongue had its effect on me.
I felt my soul leave my body in satisfaction: – Aaaahh! – I groaned. I couldn't resist and bit her shoulder eagerly.
– Ouch, Joe! – she panted.
We layed down side by side again when we were done.
– That was great! – she exclaimed. My sperm was dripping out of her, onto the sheets. – I have no idea how I'll hide this from John.
– Don't stress – I told her. – You'll find the way. Now we should just enjoy it while it lasts.
– Yeah, you're right. – She was still gasping.
We layed there with our arms folded around each other… And we must have dozed off, because when I opened my eyes again, the golden rays of the sun were laying on us, tired and tepidly. It must've been around six.
– Monica – I whispered to wake her up. – Monica. I have to go now.
– Mmm – she moaned. – Wait a minute, Joe. You can't go home like this.
– Like what? – I asked.
– Covered in sweat. Let's take a shower. – She sat up and stared at me: – Together.
– Yeah. Yeah, alright.
So we went to the bathroom, and soon we were standing in the cabin, scrubbing each other's bodies with soap. The warmth of the water felt pleasant on my skin. My shaft was aching after pulsing almost non-stop inside Monica for the last few hours, but it started swelling again in the lukewarm, humid fog surrounding us.
– How can you be hard again? – she tweeted surprisedly. – I thought you've spent all you had!
– Well…
– No worries, I'll take care of it, baby boy.
She kneeled on my feet, since the floor of the cabin was too hard and slippery. She wrapped her fingers around my half-erected, hanging cock like that of a worn-out bull. She could tell I was a bit too sensitive, so she milked me slowly and as gently as she could. Her fingers felt insanely soft around my shaft this time.
– Mmm-hm, that's it, girl – I hissed. – Slow.
When she saw I was close, she stood up and went on rubbing it against her clit, still carefully. We were both standing there, groaning and squealing in pleasure, with those warm fumes around us.
– Oh, Monica!
– Ah, Joe!
– I'm close, baby! – I bit her nipples, which seemed to have brought her to the edge.
– Uuuhh! – she creamed – I'm… I'm…
I got hold of the shower head and turned the handle of the tap fully to the right. We shook in pleasure as cool water hit our bodies.
– Aaaahh! – Monica screamed, and her nipples hardened immediately. Her whole body strained one last time, while the remaining few drops of sperm in my body slowly spurted onto her belly, oozing down her lap, dripping on the ground from her lips. My legs were shaking as if they were made from jelly.
We both felt exhausted after the last few hours. We dried ourselves, dressed up and got rid of the signs of our sin. I took the empty bottle of wine with me and threw it out on my way home. I helped her take the dirty sheets off and make the bed. I opened the windows for a while to make the smell of my cologne, semen and our sweat go away.
– Thank you for everything, Monica – I said after I kissed her once more.
– It's my pleasure! – she replied while fixing her dress around her thighs. – It's been an awesome few hours.
– Indeed.
We were standing at the door, gazing into each other's eyes.
– I'll have to go now.
– Alright. Take care! – she said while resting her hand on my shoulder.
– Could we… Maybe… Do it again sometime? – I asked after hesitating a little.
– Sure! – she chuckled and bit her lips. My cock would've got hard again if it hadn't been empty already.
– Okay. We'll talk later then.
– Great – she said. She followed me to the front door as I left the house: – I'll open it for you.
– It's been the best day of my life, Monica – I told her.
She winked at me: – I bet it was!
I kissed her for the last time, not caring about the neighbors.
She snarled at me indignantly: – Joe!
– Okay, okay, I'll go now.
– Take care of yourself, honey!
I nodded and smiled at her, then left the front door. I turned back and waved at her. She blew me a kiss, and then slowly disappeared behind the trees as I was heading to our house.
I layed down on my bed when I got home. I was so drained I could barely even move. "It was quite the tiring day!" – that was all I could think of. Even my brain didn't seem to function properly anymore. Then I suddenly realized I was hungry. No, not just hungry… I was literally famishing! So I spent the rest of the evening in the kitchen, and then fell straight back into my bed. I dozed off immediately. It's crazy what that girl had done to me. I really gave her everything I had. Literally everything. It took days for me to recover.
After a day or two, I texted her to ask if John or anyone else had found out about our secret, but everything seemed to be alright. Their neighbors may have heard us scream a bit too loud, but hardly could I imagine they'd mention it to John.
"Oh, John!", I thought. "I'm so sorry, but your wife seems to enjoy me a lot more than her own husband. It's such a shame, bud! I'll do my best to change things… and make her scream even louder next time! I promise. We've already planned our next date. I'll make her cheat on you again… and again… and again. And you won't even notice, hubs! Oh, John! I'm so sorry."
– Joe, the lover –