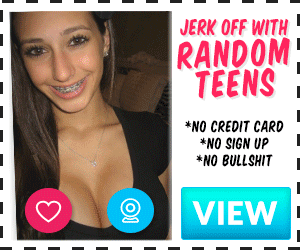 Hello everyone, I am Yashmita. This is my first story. I have been a XIS story reader for the last few months. I have wanted to tell my story for quite a while now. Fearing about the judgments, it is now that I gained my courage to share my story about my first time lesbian experience.
I am Yashmita. I am 22 years old, about 5.5 ft tall, fair, and sometimes pale type of skin tone. I have light brown eyes, dark hairs that touch just an inch or two below my shoulders. My mom is a yoga trainer. She used to force me to do yoga, over the period, it grew in me.
I often get jealous that my elder sister looks like my mom. But I loved her anyway. Coming back to my description, with the help of yoga, I can manage my pretty body at ease. My body measurement is 34-25-35. Now that you have an idea of how I look let us dive into the story.
My dad is an English professor at a college in Delhi, and my mom and I live in Bangalore. We get together like once or twice every six months. As per my dad's suggestion, I took a year for medical entrance exam preparation after my schooling. I enrolled in a coaching class in Bangalore.
My coaching class schedule was from morning 9 to evening 5. After that, I attend yoga classes with my mom, and sometimes I am busy with the study work. I had amazing people at the coaching class as my mentors, or let's say, coaches.
All of them were men except for chemistry. And the coincidence is I am horrible at chemistry. So, the classes and my life went well for some time until I screwed up in the weekly chemistry test. My chemistry coach's name was Meghana.
She was nearly 35 and had a son. She looked so young for her age and so hot to be a tutor. She was super fair, dark long hairs that reached her waist and dark brown sparkly eyes.
I was jealous of her feminine body. Her body measurement was approximately 37-27-37.  She was just an inch taller than me, like 5'6ft tall, making her look like a curvaceous and sensual woman.
And I almost forgot to mention the main character of my story, my friend and classmate Alisha. In her case, I am not jealous of her. But it is the other way around. She was like me in many ways, but not all. She was 5'5ft tall too, we are the same height. She wore a glass, yet she looked cute.
She was a chatterbox, super active girl I have ever met. If it weren't for her periods, she would never stay silent and dull. Her body measurement was 34-25-34. She had a flat tummy and always complained about her almost flat butt too.
One day after the chemistry class and my disastrous performance, Meghana ma'am insulted me. That broke my heart, it was the last class on that day, so I rushed back home. I locked myself inside my room and started crying, thinking about my humiliation.
Then later, at around 6 pm, Alisha called me to check my mindset and all. She was good at spotting my lie. I said that I was alright, she didn't buy it. Instead, she came to my home. Her house was just half a kilometer from my home. So, it took just 10 minutes to reach here.
Alisha: Hey, are you alright, Yash? (she and most of my friends call me Yash.)
I was still sobbing, tears in my eyes. She hugged me tight and rubbed my back and stroke my hair.
Alisha: Don't think about that, it's alright. It's a normal thing, and you know it. Then why do you think about it?
Me: No one has scolded me that bad.
I was hugging her back and resting my head on her shoulders. Then a few minutes went, we went to my room, sat silently on my bed. Then she came near me and whispered in my ears.
Alisha: Anupama sent me this image. I'll show you if you promise not to utter a word about that photo.
I hesitated, and out of curiosity, I promised her. Then she grabbed her mobile and showed me a photo of Anupama and her boyfriend naked on the bed. I didn't know her boyfriend's name. So, let's go with x.  X was lying on the bed near Anupama with his erect dick, which Anupama was holding in her hand.
Anupama was lying naked on her stomach beside x. Her butt was firm and mounted up. They were biting each other's lips. I was breathless for a moment after seeing the photo. (Anupama's butt made me jealous. But there were more erotic things to consider.)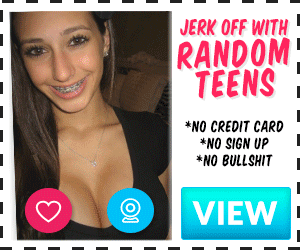 By that point, I got some unusual feelings under my bra. My hands were shivering. The next minute I realized my nipples were getting perky. I was taking deep breaths and looked at Alisha. She was giggling and casual about this.
Me: Please don't show me such stuff again. What's wrong with you? Why are you carrying such disgusting photos with you?
Alisha: Disgusting? What's wrong with you, Yashmita? This is just some photos. You are acting as if like I recommended you for a sex party or threesome or something.
Me: What is a threesome anyway? Is that even a thing?
Alisha: You are not serious, are you?
I was staring at her. And she grew irritated.
Alisha: It is when three people have sex at the same time.
That answer was so perplexing, and I looked at her with a confused puppy face.
Me: Is that even possible. Like, how is that practically possible?
Alisha: Would you mind if I show how that looks?
She asked, shaking her mobile in her hand. I was the one who asked what a threesome is. So she searched and found pics from the internet and showed me. I was breathless and speechless again.
The image entailed a woman sitting on a man's face naked, with her vagina pressed against the man's face. Another sexy naked woman was sitting on the man's penis. The man's hands were groping the woman's breast, who was sitting on his penis.
Me: What the hell?
Alisha: Have you ever watched porn? Watch it, at least you'll get better at biology, especially the anatomy and reproduction section.
I was breathing heavily and thunderstruck, I was motionless sitting idle on my bed. She shook me to gain my attention and asked me if I am alright. I nodded and rubbed my eyes. Then I was staring at her. Without a break, she noticed my strange action.
Alisha: At least you have watched these lesbian things in the movies and all?
I nodded, 'No.' I was breathing heavily on her face, looking deep into her eyes. My lips were getting dry, and my nipples were getting perkier than ever. I felt a tingling sensation in my abdomen and inside of my thighs. She was getting near me slowly. Soon I felt her breath hitting my face.
Alisha: Can I show you?
She whispered so gently. And I nodded, 'Yes.' I thought she would show me some more breath-taking pics. Instead, she cupped my face and gently kissed my pink lips, which were dry for a few minutes then.
She gently kissed my lips and looked at me. Her face was so close to me that I could even hear her wrinkles crunching and her hair moving.
Alisha: You sure?
She whispered again with our lips still in contact, and our saliva was drooling against each other's lips slightly. I didn't say anything. I just closed my eyes and moved my head forward. She then cupped my hugged me, and kissed me deeply.
At her deep kisses, my head started spinning, and my tingling sense near my abdomen grew stronger. Soon I realized my underclothes were wet. I thought it was due to periods, but it was different. She kissed my lips and started gently biting my lowers and sucking my lips.
Then she pushed her tongue in my mouth. I was sucking them and gently nibbling her tongue. Her hands traveled to my waist and squeezed them from the side and caressed my belly button. Soon her hands traveled up to the breast and groped my breast over the bra and massaged them.
I had no idea what I was doing. It felt good mentally, and I was all shivering and experiencing a strange divine pleasure.
Me: I think I have periods.
I said while she was kissing my neck and her hands groping my breast. Her hands went down to my thighs and caressed them. As we both were wearing a t-shirt and shorts, it was convenient for us every way. Then her hands caressed my inner thighs.
Her soft fingers on my thighs felt so good and gave me extreme tickles in my vagina. The next thing I knew was her hand unbuttoning my shorts. I was feeling her kisses on my neck and cheeks and stared at her, watching undressing my shorts.
Once she unbuttoned my shorts, immediately, her hands sneaked into my shorts. Her fingers reached the edge of my vagina. I don't know what came over me. I asked her to stop and denied her actions and pushed her hands.
Alisha: What happened? Why?
Me: I don't know, this is wrong, Ali, this wasn't supposed to happen. I don't know what came over me. But I saw you as a friend and…and this is wrong.
Alisha: Who said this is wrong? This is natural, Yash. You are my friend too. That doesn't mean we can't do this.
Saying that she came closer to me, cupped my face in her soft pale hands. She came closer until her body was rubbing against mine.
Alisha: This is not wrong. I know you loved it and enjoyed it. Anything that gives you pleasure is not wrong, Yash.
She said and kissed me deeply and tightly. Her hand wrapped my waist and pulled me closer. Our bodies were pressed against each other's, and our breast was rubbing and fondling each other's breasts. She kissed me hard on the lips.
Her hands moved to my back and found its way into my half-unbuttoned shorts and my panty. She groped my ass and squeezed them hard. It was feeling altogether pleasurable and spicy. I started responding to her kisses more passionately.
Even my hands traveled to her ass and groped them underneath her shorts. She pushed me to my bed and started undressing, slowly like a show. I was shivering and gasping and so stimulated. Then she removed her t-shirt, her shorts, her bra, and her panty and stood naked before me.
I have seen other women's naked before while discussing the bra size and whatnot. But this was entirely different. My tickling sensation in the vagina was growing stronger. She leaned on and kissed my lips and licked my cheeks, neck, and back.
While licking my back, I couldn't control but moaned. I also whispered gently that I had periods at that moment. She stopped licking and looked at my eyes. She hastily removed my shorts and my panty without uttering a word. Then, I also removed my t-shirt and my bra.
She took a glance at my vagina. She smiled and placed her soft cold hands on my vagina and rubbed. I felt like a volt of electricity has passed all over my body. I moaned out loud and tried to control my voice. Then she grabbed my hand and placed it on her vagina.
Alisha: My pussy is wet as well, Yash, just like yours. And this is not periods, this is meaning of pleasure
She said in a naughty and sexy fashion. She leaned and lay on me. Her breasts pressing against mine. Her lips meeting mine so strongly, then her hands traveled to my vagina or pussy as she liked to call it, and rubbed it.
That was giving me pleasure at the extreme. She rubbed my pussy hard and soon inserted her index finger in my pussy and wiggled it from inside. I was moaning and gasping on her mouth, our lips were still in contact.
Alisha: do you love it?
She whispered, and I nodded with tears in my eyes out of pleasure. I pulled her closer and kissed her on her forehead, cheeks. I pressed my lips against hers, and she was rubbing my pussy harder every minute. I was moaning and gasping in her mouth deeply. Then I felt my abdomen crumbling,
Alisha: That's it, baby, cum, let it out.
Me: Ahhh, yes, oh shit, it feels so good.
Then I had my orgasm, my vaginal fluid oozed out of my pussy, it made her hands wet. She licked her hands for my fluid and kissed me once again. I lay on the bed beside her taking deep breaths and massaging my tummy.
She was rubbing her pussy. I saw her, and it made me aroused again. She held my hands and made me touch her pussy. It was wet and drooling with her fluid, and she was fingering her pussy with my hands. Soon, I was acting on my own.
I got on top of her this time and started kissing her neck, cheeks, and lip. While my hand was rubbing her pussy. Then I inserted my hand into her pussy, and wiggled it a bit. This time, she was gasping in my mouth as our lips were locked with each other.
A few minutes later, her pussy fluid spurted out on her hands like pee. I kissed her hard as my bed was getting wet with her juice. But we didn't care. I continued kissing her and rubbing her pussy even after her orgasm without stopping.
Then soon, we both grew tired, lay on the bed, cuddling up, naked. Her boobs were pressed against my back. Her hand was wrapped around my waist from behind and pressed against my pussy hair. Her other hand was resting on my boobs, caressing and cupping it from behind.
She gently planted kissed on my back and my neck and soon fell asleep. She stayed at my home that day. This story doesn't end there. I will let you know the rest in the 2nd part of this story.
Feedbacks are welcome at [email protected] This is my 1st story, so please go easy on the comments and emails. Thank you.
Next Part: My Lesbian Experience With My Teacher