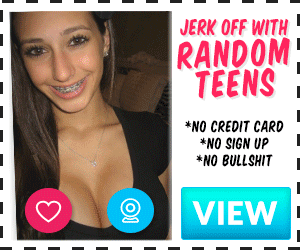 Earlier today, I (F19) was talking with a guy friend in class I'll call TJ (M19) . He invited me back to his dorm to study. As we're studying, TJ kept putting his hand in my inner thigh. I returned the favor by "accidentally" dropping my book. I bent over to reveal my panties under my sundress.
I sat back down and didn't continue studying. We started to make out. This was when his roommate came in. I'll call the roommate Patty (M18). I invited Patty over. I started to make out with Patty as the three of us started to get naked. I went to my knees to suck on their BBC's
I got done and Patty sat down on the couch. I started to ride him. TJ started to fuck my butt. It was mind blowing having to black guys in me. TJ put his penis near my mouth for me to suck while I'm on Patty. Eventually, they switched. I'm on TJ and Patty is behind me. They came about 5 minutes later in their condoms.
After we got done and as I was getting dressed, TJ bent me over his bed and started to spank me. I got fully dressed after the spanking and went back to my dorm. I fingered myself a little bit after I got back.