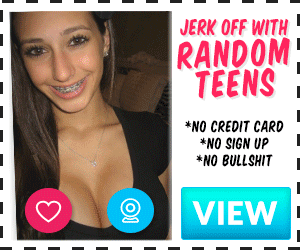 All people in this story are over 18. Originally posted in r/incestconfessions I am the original author.
Earlier this year we both wanted to experiment with our bi side. So I thought it might be easier to set up a frm than a mmf.
Using social.media, we started messaging girls that liked my brother to see if they would be interested in a fun three way. No strings just some fun. We found a girl.who lived in the next town over and agreed to meet for coffee. I'm 5'3″ 34B 120lbs black with blue highlights hair and brown eyes. My brother is 5'11" I think like 165lbs black hair and blue eyes. We are both very fit from playing sports.
We meet up at Starbucks and she is very cute. I am a sucker for beautiful eyes and hers were big and blue. Blonde hair, athletic build. Small boobs like me. We hit it off and since our apartment was near we went back to our apartment. I wish I could say we stripped the second we got home and just went crazy but it was awkward at first until I leaned in to kiss her.
It felt so.soft and timid then our hands started to wander and she started kissing my neck and I was just going with however she wanted to go. My brother was just watching while this was going on. Once she took off my shirt and bra and started sucking my nipples I waved.my brother over took his penis out and started stroking it. At this point we went to my bedroom and stripped. I laid back on the bed and she crawled between my legs and began licking me.
It was so soft again and idk what I was expecting but it wasn't rushed ahe teased me how I tease myself my brother said my eyes rolled back in my head. It was so good. At that point I needed my brothers dick in my mouth and told him to slowly fuck my mouth. I love sucking his dick so much but with her licking me I was moaning like mad. She then started licking and sucking my foot and I could feel an orgasm cumming so I guess my brother knew too and started sucking on my nipples. I was going off shortly after.
She held and licked me until I had to push her away. Once I came down I was excited to get to lick her. So we switched positions. She on her back I leaned started kissing her and working my way down her body. She was stroking my brother while I was doing it. Then I put myself in doggy position and told my brother to fuck me slow so I could enjoy licking her. Plus I wanted him to fuck her too. So he slid in and my god I love when my brother enters me its so good. Then I was licking my first pussy. I rolled my arms around her thighs and teased and licked her how.I want to be licked.
The hottest part were her hands though my hair. Her pushing my face against her pussy. I felt her start to tremble so I sped up my licking her clit. She sat up and held my head down as she came. Then I told her to relax and my brother started fucking me like I want it. His hand pushing my head into the mattress. His other hand smacking my ass and I came again.
She told.us she wanted to ride him, so he got.down on the bed she climbed on top I got behind her. My hands holding her breasts. She started to ride him I massaged her nipples and kissed her neck and my poor brother he was so close to cumming so I told her.and she started rolling her hips and I sucked her nipple and she came.just after he grunted and came.in her.
We all.took.a.nap.afterwards with me in the middle. It was an amazing experience. We drove her back to her car and she gave me a deep kiss before leaving. We hooked up with her again a couple of times but not since school started. After it was over I told my brother I definitely want to do it more and that I'm definitely bi. I find that I look at girls so much differently than before. Where I was attracted to their overall look before, now I focus on asses more. I guess I'm an ass girl lol.