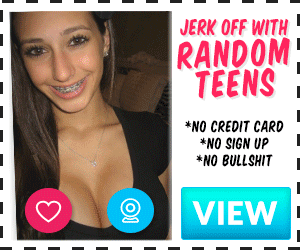 It was a Wednesday night, normally a school night (I am a teacher), and I had the day off work the following day. I was planning to see my partner that night but he could only make it over at 9pm. Having spent the previous night extremely horny from reading some erotic stories, enough to have edged myself to the point of near orgasm laying naked on the couch, I was dying to fuck him.
He told me his class was cancelled and asked me to pick him up straight from work. I had anticipated going home and having to wait, desperately trying not to succumb and make myself cum. This news made me ecstatic. We had some jobs to do once we got to mine; shower, make dinner, put the laundry away. When we got back he saw an amazon parcel for me and asked what it was. I had forgotten but in my state of lust last night I had ordered some blindfolds for us to try out some kinky play. He smiled and said he liked them.
I was trying to think of something other than him bending me over the kitchen sink and sliding his hard cock into my already wet pussy. I got in the shower and cleaned myself, ready for later. He made dinner and we happily ate and caught up on how our days were.
I reminded him about a show that I had watched the night before than had gotten me uncontrollably horny. We watched some of it together and that sparked a conversation about what each of us find most attractive. We were discussing how we like to be fucked. He was touching my face and neck explaining where he likes to hold me and touch me. He put his finger in my mouth as he told me how pretty my face was. I was losing control. We kissed and held each other, and I could feel his cock getting hard. We moved the conversation on and he asked for a massage, as I'd reminded him how much I love touching his back and how wet it gets me.
He lay on the bed naked and put the blindfold on. I got on his back. I gave him a massage for a while before we had a break. I told him how wet I was getting and he said he could feel my wet pussy on his back.
We went back, got more oil, and continued. I was really trying not to beg him to fuck me at this point. He asked to turn over. I started to rub his chest. Seeing his lips there I had to kiss them. We had a deep passionate kiss. My hand started to travel towards his hard cock. He pulled it away. 'I want a chest massage'.
I obliged and he started to rub me, grabbing at my legs, tits, ass and waist. His cock was sliding between my dripping pussy and the tease felt incredible. 'Your turn' he said 'get on your front'.
He started to massage me and his strong hands felt amazing rubbing over my back. He pushed forward to rub my arms and place them above my head. The tip of his cock entered me and I gasped. He slid back out and continued. My breathing was rapid as I anticipated his cock inside of me. He continued to tease and massage me, pressing inside me occasionally and pulling back out. With me moaning in anticipation.
He slid himself inside of me and I gasped. He felt so good. 'Fuck me' he demanded. I rubbed my ass into his dick. 'You'll make me cum if you keep that up.' He whispered in my ear.
I giggled and carried on, eager to please him. He pulled out and grabbled some toys from beside my bed. I was still blindfolded so I had no idea what to expect. I heard the buzzing and suddenly felt my vibrator entering me. He fucked me with it. His fingers were in my asshole both penetrating me. I could feel myself about to cum. He stopped. Put some lube on the vibrator and pressed it into my asshole. I yelped at how good it felt. He put his dick in my pussy and started to fuck both of my holes. Then he pulled out again. He replaced the dildo in my ass with a vibrating butt plug. He was doing whatever he wanted to me and it felt incredible.
He continued to fuck me, tease me, put things inside of me. I was dripping and begging for more.
He lay me with my head off the bed and shoved his cock in my mouth. He fucked my mouth as I happily took it. Struggling to breathe, spit dripping down my face. I was so turned on. He grabbed the wand and started to caress it on my clit as he face fucked me. He would shove his cock deep inside my throat and pause as I struggled to take it. I came hard with his cock down my throat. He pulled out and I gasped for air. He continued to face fuck me. Pulling off my blindfold and letting me see his throbbing cock. He started to rub his cock in front of me before deciding to go back in for more. I could tell he was close.
He slid his cock out of my mouth and came all over my face. He groaned as he released his big load. He rubbed it in with his thumb and let me taste him. Continuing to rub the cum from my face into my mouth. I sucked each of his fingers clean.
​
This is my first post so I hope it reads okay.
Fuck, just writing this makes me wet. I wonder if you'd like to hear some other true stories…