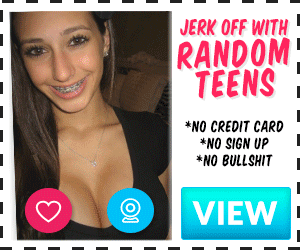 I want you to come up behind me as I'm getting ready for bed. Don't say a word to me, just wrap one hand around my torso and push the other down the front of my leggings, rubbing my pussy. Whisper to me as you bite my neck. Tell me to watch in the mirror For as you hold me tight and tease me with your fingers. Press your hard cock into my ass and pull me back a little so I can grind on it. Tell me to look you in the eyes as you force two fingers up and deep into my dripping pussy, lifting me up on my toes. Call me a slut for being so wet at being handled so roughly. Make me stare at you as your fingers make me cum for the first time and remind me that I'm a good girl as my pussy spasms around you.
Grab me and take me to the bed, throwing me down, tearing off my clothes. Plunge your fingers back in to my needy hole, chuckling triumphantly as I moan and arch my back. Tell me that if I cum you'll force another finger in to my slutty pussy – I'd scream your name as you spread me wider. I can't think, I don't care. All I'd want is your cock deep inside of me fucking your cum in to me – right where it belongs.
Roll us over so I'm on top. Put your fingers to my lips so I can suck my cum off as I slide my pussy down your thick shaft. For a fleeting moment, let me think I've gained control, then grip your hand back around my neck, squeezing me rightly as you tell me to grind like a good little whore. I don't make a sound as I cum a third time. My body stiffens and clenches your cock, trying to milk the cum straight from your balls. I love the thought of that.
Sit up as I start to ride you, biting and pinching my nipples. Bite hard enough to make me yelp in pain just before you lovingly suck to take the pain away. I'm sure you'll leave bruises all over my sensitive breasts. I secretly hope you do.
Move your hands down and grip my hips roughly, grabbing a handful of ass in each hand, forcing me to speed up my thrusts. I'd feel my tender breasts bounce as I ride your cock. I love the pain, I love the pleasure, I can tell that you're close. I'd bite my lip and look in to your eyes. I'd want you to flood me with your cum. It wouldn't take long for you to grant my wish. Just hold me down on your cock so you can paint my womb with your cum. I'd feel every spurt and throb of your cock. It's right where it belongs.
I'd collapse on your chest, kissing your neck. You'd rub my back as our breathing slows. After a moment you'd hug me close, giving me sleet little kisses, reminding me that I'm warm and safe in your arms.
I'd give anything for this – to be yours to use, yours to fuck, yours to fill. All yours.