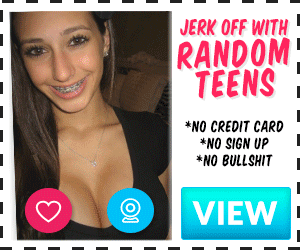 It was a normal evening in late summer last year. I went shopping in town after a long day at work. It was pleasantly warm, I was wearing an airy dress and was walking past a coffee shop when suddenly an older man spoke to me. It was my ex-father-in-law. We hadn't seen each other in years and greeted each other with a hug. He invited me to his table, I had time and gladly accepted the invitation.
We always got along well, but lost touch when I separated from his son. Briefly about me: I'm Lena, I'm 39, , pretty sweet, slim, 5'5 tall or short, I like to go out, have fun, and am in an open relationship. I know, I know this is a porn site and you want to find out more about my body Breasts: 34b, Nipples: pierced, My pussy: waxed and pierced, Ass: firm. That should be enough for now Back to the story.
So I sat with him at his table and ordered a cappuccino. Alex and I talked extensively about the past, but also about the present. Alex, now 62, had recently separated from his wife and was now looking forward to being single again after 40 years. he has held up very well and has aged like a fine wine. He was slim, had gray hair, had a striking face, and was smartly dressed.
When we finished drinking, Alex asked me if I would like to come to a bar around the corner. I didn't have to think long, I sent Tobi a text that it would be late and we moved on. We sat at a table outside and drank red wine. Alex ordered a bottle. The more we drank, the more he flirted with me. He kept saying how stupid his son had to be to let me go and gave me tons of compliments.
He now knew that I was in a relationship and would be getting married soon, but that didn't stop him from flirting more and more. We sat more or less next to each other, he put his right hand on my left knee and stroked it lightly. I thought it was pretty sexy and had it done It wasn't just the appearance that I liked, but also that the whole thing was somehow taboo.
Flirting with your (ex) father-in-law is not appropriate. By the way, under the dress, I only wore sexy cotton panties, black with white dots and a white edge. he could tell from my stiff nipples that I didn't wear a bra, as I often do. I think he really enjoyed it The bottle was finally empty and the next one was ordered. It was getting dark, the waitress lit the candle and brought me a blanket that I threw over myself.
Alex put his hand under the blanket and stroked my thigh, little by little he came further up and inwards. That made me pretty horny. I could feel my pussy getting wet. The conversation became more and more sexual and heated. He asked me about my sex life and whether I was fully satisfied. I was open and pretty honest, but didn't tell him that Tobi and I had a more or less open relationship and that I did something dirty with other men every now and then With the belief that I was a good, satisfied, sweet woman, who is faithful to her husband, our conversation continued.
After we clinked glasses again, Alex's hand came to my pussy. [**Continue reading…………………**](https://momsonceststories.blogspot.com/2023/09/hot-sex-with-my-ex-husbands-father.html)