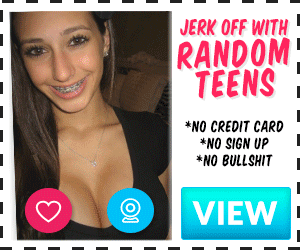 As much as I wish this is true – it isn't. Nevertheless I really like the fantasy and I'm sure some of you will too. So, here it is.
Due to busy schedules we hadn't seen each other for a few days. As we always do, we had teased each other enough to want one another bad. We agreed to cook at my place after work and I asked her to come in a skirt without underwear. Just talking about that worked us up even more during the day.
Finally, the time was there. She arrived and, as asked, she was wearing a skirt. I didn't check on the other part of the request, but I was sure she obliged. She dropped her bag and we walked to the kitchen. I took out the groceries and we started. We talked about how the day had been. During the talking, that wasn't sexual at all, we kept touching each other.
I put my hand on her ass, put my arm around here, those kind of things. In a quick moment I felt her up her skirt and she was wet as fuck. Like always. It drove me mad, but I wanted to tease both of us some more. I slid a finger in and she let out a moan. My finger came out dripping wet and I pushed it in her mouth. She licked it clean like a good girl should.
At that moment, my roommate Jake walked in. "Ah, I will wait until you are done cooking," he said. We laughed and continued. I put a cutting board in front of Laura, gave her a knife and she started cutting veggies. I put a pan on the stove and started to get water to boil.
Jake was still there and I saw him thinking. He looked at Laura, at me, back at Laura and rubbed his bulge over his pants. "Fuck it," he said finally, walking up behind her. He took her hair in his hand and pushed it to the side so he could kiss her neck. While he did that, he unbuttoned his pants and took out his dick. With a few tugs it was hard and ready to go.
I watched this happen and smiled. Laura looked and me and sighed. Jake lifted her skirt, bent her over and slid his dick right in. Her eyes widened as he started pounding her. He placed one hand on her ass, one hand on her shoulder. He pounded and pounded. He just wanted to nut and he used her for it.
Laura looked at me and I saw the joy in her eyes. This is what she craved and now she got it. Not from me, but a hard dick in her pussy will do either way.
I took the veggies from her and continued cutting while my girlfriend was getting plowed by my roommate. This made room for Jake to take out her tits, squeeze them a bit before pushing her body down to the counter top. He kept her there and she gave in to him. She came and started shivering immediately.
This made her pussy gush even more but also tighten it's grip around his dick. This pushed him over the edge and he came right in her. With a few last thrusts he pushed every last bit of his cum in her. He took his dick out, turned her around and pushed her down. He stuck his dick in her mouth to clean, before leaving the kitchen.
She got up, put her tits back in, put the skirt back and continued cooking like nothing happened. But something did happen, something was set in motion and I loved every bit of it.