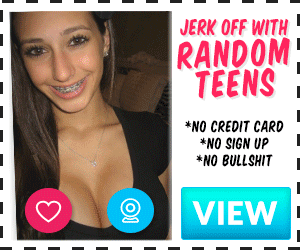 Ms. Julia is Hard To PleaseIt was noon when my phone rang and it seemed like all the Johnson women were hard to please and expected men to immediately follow orders as given. My directions were to have my printer and computer on my dining room table all prepared for Miriam to print out her copies. Miriam had claimed to have finished four of her papers and would have the other two for me bright and early Monday morning. I'd believe it when I saw it.Ms. Julia did not even bother to ring my door bell; she simply strode in my house like she owned it and not only handed me her very soft merino wool silver grey full length jacket, she came prepared with her own hanger. I stored the jacket in my closet, and held my hand out for Miriam's letter jacket. Miriam's jacket stayed tightly buttoned up and on her body.
Ms. Julia was dressed in an expensively tailored dark grey business suit with an equally expensive white silk blouse she had buttoned to the neck. I had no illusions about Ms. Julia; she was all business and I was not on her agenda for the day. She held out her hand for Miriam's rewrites and she even had her own green editing pen. Miriam sullenly handed the papers over and Ms. Julia went right to work efficiently making marks where corrections were needed. At least I assumed she did. I was not told to sit so like Miriam, I remained standing waiting for orders.
Ms. Julia's voice was surprisingly gentle when she finally spoke after grading all four of the papers. "Miriam sweetie, you need to pay attention to the smallest of details. It makes all the difference. I spoke with the mothers of six of the boys in class and the boys all make sure Mr. Alberts goes through their papers three or four times before the final hand in. That's why the boys never do rewrites; they've done them already. Make the changes and print out your papers. You can return your grandmother's SUV, and she'll watch you at her house until I'm finished with Mr. Alberts. You may begin." I was more than a little impressed that Miriam wasn't the least bit petulant with her mother.
Miriam had a small pocket drive which she slipped in my computer and she expertly edited all four papers. She asked for clarification several times, and Ms. Julia gave precise and correct advice. I was confident I wouldn't need to do much correcting on Miriam's papers. I was able to grade three of Miriam's papers before she finished the fourth. After fifteen minutes, Miriam's grades were entered and she was now passing my course. She's have an A by the time Monday came around. Miriam waited silently until I was finished grading and she left in a much more quiet manner. I heard the large SUV pull away from my house.
I looked at Ms. Julia and said quietly, "I'm sorry I've been such a poor host. Could I offer you some refreshment?"
Ms. Julia reached up and took out the pins that had held in her light brown hair tightly in place. She shook her hair out and undid the top two buttons of her blouse. I was surprised how long her hair was—it was three inches past her shoulders. "A nice warm cup of tea would be lovely. Take me to the kitchen and I'll see if you know the proper way to make tea."
I took a Japanese tea making class in college and learned the importance of selecting only the best tea and heating the water properly. Ms. Julia watched my every move and was even more impressed with my Japanese tea set. I received what I believed was a warm smile and the quiet words, "Not only did you satisfy mother, you know how to make tea properly. I am impressed."
We enjoyed our tea in silence. Ms. Julia was only 5' 8" tall with her heels. She came over and stood directly in front of me and looked into my brown eyes with a pair of startling blue eyes. "Mother said I should please you first because you believe in taking your time to make sure a woman's every need is met. Take me to your bedroom." She picked up her large business purse and held my hand as I walked her to my bed. "You took the time to put on clean sheets; you think of everything. You may disrobe." Ms. Julia watched me closely as I stripped. She never made a comment but smiled when she saw my nine inch cock half hard twitching in anticipation. She reached into her purse and pulled out a bottle of strawberry scented lube. She slipped an incredibly soft and warn hand around my dick and led me to the bed. She sat while I stood and watched her apply a generous amount of lube to my cock.Ms. Julia was an expert at giving a hand job. She would alternate long gentle strokes with three or four tight strokes. She paid close attention to my sounds of pleasure and moans. She used the gentle stroking of her finger nails on the cock head to bring me to the brink of orgasm several times. "Mother was correct; you have uncommon ability to control yourself. Let's see how you handle this." She began to increase both her tempo and how tightly she grasped me.
The pleasure was exquisite.I began to groan and my legs began to spasm. I kind of moaned, "I can't hold it any more. I'm going to cum."
Ms. Julia's laugh was musical. "You are allowed to try." She applied even more pressure to my shaft and clamped down tightly on my balls. I'd show her. I groaned and thrust my hips matching the tempo of her hands. With a loud grunt, I closed my eyes so tightly I saw stars and it felt like I shot ten streams of semen all over her expensive clothes. When I finally opened my eyes, I looked down and saw Ms. Julia had clamped down on my shaft, balls and blocked the cock hole with her thumb; my cock was still spasming in her hands.
Mrs. Julia was smiling more broadly. "That was well done; you only have to do that twice more. Have a seat; I'm just starting to enjoy myself." I couldn't sit until Ms. Julia let go of me. Ms. Julia had me lay back on the bed and made sure I had enough pillows so I could watch her work. "I just want to clean you up a bit first."She went to the bathroom and came back with a warm wet wash cloth and a hand towel. She washed and dried me carefully and knelt in front of me. "I'm good at this; lay back and enjoy yourself, so you can watch a master cock sucker."
Ms. Julia added a smaller amount of lube and leisurely stroked me back to an erection. I expected to come right away, but my pecker was fooled; it was under the impression it had cum already. I imagined she'd use her mouth right away, but Ms. Julia was an experienced tease. She'd flick her tongue out and get close to my dick, but laugh and pull back before her tongue pleasured me. She blew several breaths on my cock and watched as my pecker twitched and I moaned; all I wanted was to feel her warm mouth engulf me. But she took her time. She licked my shaft from the base to the head, sucked each of my balls, and then french kissed the shaft up and down. I twitched three times and Ms. Julia resumed her stroking. "I want this to last. Smile if you're enjoying yourself." My smile was pretty wide. "Good; you have to make sure I'm happy remember?" Ms. Julia opened her mouth, sucked the head between her lips and let the pressure build until she allowed my cock to slip out with an audible pop. I had closed my eyes from the pure pleasure. Ms. Julia purred; "Look at your cock head; it's almost purple. I'm sure you liked that. She must have done the same thing ten or twenty times quietly laughing every time my cock popped off of her lips. She put her mouth on my pecker and sucked me a quarter of the way in and kept applying suction. She went halfway down and back up, three quarters of the way down and back up, but when she tried to take the whole length, she couldn't do it. "Damn, you're too thick. I'll just do the best I can with my tongue." In under a minute I felt the pressure build in my balls and I felt like I was going to erupt again, but I heard Ms. Julia laugh again as I strained to cum again the pressure of her hands. I was unsuccessful for a second time.
Ms. Julia held my twitching cock until it was flaccid. "Your choice; would you like another hand job or a blow job? It would make me happy to do both."
I smiled and replied, "My only job is to make you happy. Please choose for me. I trust your judgement."
Ms. Julia smiled even more broadly. "Good; blow job first then." She ran to the bathroom, got a new warm wet washcloth, came back and cleaned me off again. She only used her lips and mouth to get me erect. In the middle of a twitch she said, "I think you'll enjoy this lube; it gets you hot." I was already hot, but this lube gave my cock a warming sensation. Ms. Julia kept eye contact with me and in under five minutes I was ready to spurt again, but Ms. Julia's hands cut off the exit for my sperm. I lay back panting for a few minutes. My balls seemed to have swollen to twice their regular size. I ran to the bathroom and quickly washed off all traces of the lube. I waited patiently until Ms. Julia spoke. "It's your turn now. Let's see how talented that tongue of yours it. But you have to undress me; and let's go slowly."
I went to my bedroom closet and found two suit hangers. I assisted Ms. Julia to remove her jacket and hung it carefully. Most guys would have just went for the silk blouse or the skin tight skirt, but I spent a few minutes kneading the tension from her shoulders. Ms. Julia moaned in pleasure as I gently massaged the knots out of her shoulders and her neck. I looked down and could see her nipples getting more erect as I massaged. Ms. Julia moaned, "Remove my skirt first."She pointed to the left and I slowly pulled the zipper down and I watched as she stepped out of the skirt. My hand brushed the curve of her thigh and calf encased in the silky light grey thigh high stockings as picked her skirt up off the floor. She slightly gasped and I let my hand linger on her warm nylon encased flesh. I hung the skirt with care and Ms. Julia pointed to her shoulders. "Continue, but work your way slowly down to my breasts."I enjoyed hearing Ms. Julia groan in pleasure as I massaged her neck gently making sure no stress was left behind. I moved down her arms rubbing away more tension as I went. I made sure to lightly brush up against the sides of each 32dd breast and she groaned when I did. I gently traced each protruding nipple two or three times and Ms. Julia shivered. "You're a bigger tease than I am. Come around in the front and remove my blouse. You may hang it over the skirt."
After I had undone all her buttons, I made sure to casually brush both breasts several times as I removed her blouse and I noticed she was wearing a silver grey silk bustier, with matching see through silver bra and panties. I made sure to hang up the blouse carefully. Ms. Julia motioned me forward and huskily whispered, "I want you to start with me standing. I can't believe you're as good as mother said you were. Just be gentle."
I took several minutes running my hands over her nylons clothed legs and gently caressed the silky roundness of her peach. As I slipped off her panties, I helped hold each leg in the air as I removed her panties. I lay the underwear carefully on the bed. Mr. Julia slightly spread her legs and I had to crawl to reach her silky smooth mound. I cupped both of her butt cheeks, and spread her pussy lips with my tongue. Instead of concentrating on her clitoris, I used my tongue to plunge inside her. Ms. Julia groaned and tried to move her hips and force me onto her clit, but I held her in place. After around five minutes, I would casually flick my tongue across her clit and she would thrust her hips at me and groan. When I finally did suck her clit gently between my teeth, Ms. Julia held my head there firmly in place as she ground her her pussy against my mouth. I started to slowly suck on that delicious clit and taste her sweet juices. I could feel her clit swell as I teased her with my tongue. Ms. Julia bucked more strongly, but I could tell she was holding back. I had one more trick to play.
In choir, I learned how to buzz my nasal cavity when I hummed to make a deeper sound to my voice. As I hummed a show tune, I did the same thing and increased the pressure and flicking on Ms. Julia's clit. She groaned and bucked until I tasted a gush of juices and the orgasm that almost made her fall over. She braced herself on my shoulders and let the orgasm pulse through her body. When it subsided, Ms. Julia said, "Go wash your face and brush your teeth; it will give me time to get ready for you."
The whole time I had given her oral sex, she never put a finger on my cock and my hard on was almost painful. My balls were huge and aching. When I had followed my directions, I came back in the room to find Ms. Julia on the edge of the bed gently moving three fingers in and out of her vagina. The sound and smell of her love juices made me twitch more. With her free hand, Ms. Julia motioned me to come toward her. "Take off my bra and suck my nipples. I'm not as sensitive as mother but no biting."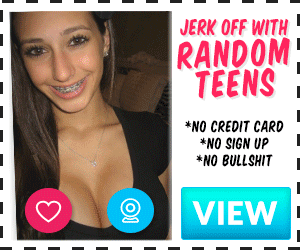 The bra clasp was in the front and I lay the bra next to the panties. I knelt in front of Ms. Julia and massaged her breasts for a few minutes watching her nipples stiffen. Her nipples and areolae were so light a pink color, you almost could not see them. "Enough teasing; suck them for goodness sake." I did as directed and could hear Ms. Julia manually moving her fingers in and out of her pussy. She took her lubricated hand and rubbed it all over my cock. "I can't take any more; put that thing inside me."
I held both legs in the air and let Ms. Julia guide me in. It was the first time I ever felt a pussy that was sized exactly for my cock. As I slid in my full length, Ms. Julia squealed, "A perfect fit; now make me come again." I probably only thrust ten times before Ms. Julia's pussy clamped onto my pecker with such strength, I almost cried from the pain. Ms. Julia was just moaning, "Yes, that's it, don't stop, keep thrusting and you'll," What I did was make Ms. Julia come so fiercely, I thought she'd crush my cock. When her orgasm finished and she regained her breath she murmured, "Yes mother was correct about the size and the feel of that beautiful cock of yours. Now lay back and let me show you a good time."
Ms. Julia positioned me on the bed, mounted me and pulled my face up so I could suck her breasts. She wasn't quite as well endowed as her mother, but her nipples were so responsive to my lips and tongue I was having a great time. Ms. Julia was grinding her hips on me and I thought I was about to come again when she clamped down on my pecker and the pain was so intense, I groaned. Ms. Julia was coming so fiercely, she thought I came too. When she pulled off me, she saw my cock was so reddish purple, she knew I hadn't come."Mother underestimated your abilities. I need it doggie style so I won't be able to clamp down so hard. That way you'll not only make me happy, you'll have a happy ending too."
It took me a few minutes to find a comfortable position for both of us, but Ms. Julia was correct again; her pussy had stretched a bit more and my cock had more room to pleasure her. I was able to move my hips in a rhythm that made her moan and whimper. I reached around and started to rub her clit and moved my hips faster. Just as I thought I was close, Ms. Julia's orgasms pulled her off me and made her shake so much she lay on the bed quivering and quaking.I expected that Ms. Julia had had enough, but I was wrong again. She got back on her hands and knees and guided me in. "Stop playing with me and pound me until you're ready to shoot your load. I want to see it all, so pull out so I can help and see what you've been holding back all afternoon."
I followed directions all right and pounded her from behind for a good ten minutes. When I was close to coming, I pulled out and I flipped her over so she could see just what she had done to me. I rubbed my cock over her dripping pussy and made her clit so erect she quivered every time my cock head slid past. When Ms. Julia had enough, she grabbed my cock and guided me in her dripping pussy. I just kept pumping my hips and I watched as Ms. Julia's eye just closed in complete contentment. After five more minutes she had a small orgasm and she growled, "Enough! Get up here so I can jerk you off."
I moved into position right above her breasts and I tweaked her nipples and massaged her soft breasts until I could feel my sperm building. Ms. Julia laughed. "That's it, let it all out." My first stream of cum hit Ms. Julia's chin and she started counting. "1, 2, 3, 4, . . ." She made it all the way to 20 before she stopped counting, but she continued to stroke me until there was no more sperm. "That was delightful. Now let's get me cleaned up. Mother's expecting you for dinner and you will not be late."
Ms. Julia took her time wash off and to get redressed exactly as she had when she walked in my front door. As I dropped her off at work she patted my lag. "Mother was correct; you are the most wonderful lover I have ever had, but this poses several problems. You have to finish the school year and make sure Miriam is given the strict instruction I demand. Mother and I will do our part and I'm sure I can count on you to act professionally. The other problem is mother is trying to decide who gets to marry you; we'll just have to work that one out. Tonight, make sure you're well groomed, it will go a long way in making my decision easier. Now hurry home and prepare yourself; you haven't disappointed me yet, no need to start now. Miriam will bring you to mother's house. A suit jacket would be nice but no tie. Now go."
Ms. Julia opened the car door and strode into her company. I needed to take my time getting prepared for tonight. I wanted to make sure I fulfilled all of the president's orders; it wouldn't do if Mrs. Johnson or Ms. Julia were upset, it would not do at all.
To Be Continued: