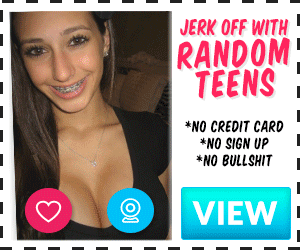 Getting some support to keep writing these experiences, if you're interested, definitely let me know, part one and two are in my profile.
I woke up in a bed that smelt and felt like sex. Sheets were stained and wet beyond believe, and the gorgeous nude VA laying next to me, tits out and her ripped up dress/skirt barely covering parts of her body. I barely moved before suddenly out of nowhere she pounces on top of me, having pretended to be asleep. She sits a few inches away from my dick cowgirl style with a massive smirk on her face.
"Good morning sexy" she purred as her long frizzy hair was all over the place – a testament to how bad we fucked last night. Before I said anything, she forces her lips and tongue into mine, making out for a few seconds before releasing and getting back into cowgirl position, her tits bouncing freely.
"Fuck. last night was great" she said. "And you've ruined my dress again, you wild boy".
"Doesn't matter what you dress as" I replied "I'll tear it down and fuck you hard"
She laughed "maybe I'll bring tougher clothes next time" she giggled, "but as much as I would love to spend the day with you, I got work soon and I Smell like a whore on the street".
"You mean you aren't one?" I joked. She pushed me back into the bed with all her weight forcefully, but I just grabbed her hips and flipped her into missionary aggressively as she let out a scream. I started making out furiously but she started resisting after a few seconds and tried to push me off
"No! Not this time". She said. "let me shower, get my week sorted, then I'll call you in a few days".
"I can't wait that long" I said.
"Be patient. Trust me when I say in a few days, you gonna be cumming buckets inside me all night" she replied while biting her lip.
I had such a raging hard on but ultimately let her go, since I had work soon too. I was tempted to join her but didn't want to make us both late since we'd both probably start fucking again. I got changed, sprayed some deodorant, and told her I was heading out. She told me before I left to grab the spare key so I can walk in at any time I wanted to. I did so and left.
Days after agonising work hours and a lack of fucking, I finally got a message: "I'm free tonight, and let's just say a certain package arrived at my door yesterday and tonight you'll be getting some booty".
I wasted no time in heading over to hers, and running straight to her apartment. Door was locked (so she wanted to play games huh?), I unlocked the door and got in. The lights were out and I slowly made my way to the living room when the lights switched on and I saw her again.
She was dressed in the most scantily clad pirate slut costume I've ever seen. a Low cut white corset where her cleavage was showing, wearing no pants except for a black thong. Her outfit was sleeveless, exposing her bare arms and she wore a blue bandana on her head, still exposing her curly black hair.
She licked her lips and raised both eyebrows as she caressed her body roughly, groping her tits, ass and pussy before purring out "sex marks the spot sailor. Cum and claim your treasure" before she ran into the room, knowing what would happen next.
I didn't rush however. I was frickin hard but I just removed my shirt, unbuckled my belt and snuck to the bedroom door and waited. Eventually she called out before heading my way and that's when I pounced and grabbed both her wrists as she yelped. I pulled her forward, groped her ass with my hands and made out with her furiously.
She was moaning and breathing heavily as she grinded her almost naked body on me. At this point, I knew we would going to fight for the top again, so I broke off, grabbed the straps of her corset and tore it open for her tits to bounce out.
She had that angry, ferocious glare at me before grinning and uttering a "yes…" Before making out and groping again. I had one of my hands feel her already soaking wet pussy and started to finger her. She moaned hard but still tried to deny me her moans (which she was failing at).
Eventually, I grabbed her hair, pulled her to the bed and threw her there again. But she learned from last time as she quickly turned into missionary position to stop me from entering from behind first.
"Tut Tut Tut" she said. "gotta try harder" she grinned.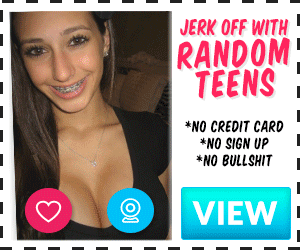 "I'll show you hard you slut" as I lunged at her the same time she jumped off the bed to me. We both embraced and try to pin each other down, but she grabbed my dick super hard, which distracted me as she gave me a rough handjob. She pull me on top of her as we fell on the bed before she rolled to get on top.
I let her have her way as she jumped on my dick, let out a hard gasp and moan and rode me while screaming. "Fuck! AH YES! I'm in fucking charge!" She grunted with her eyes closed. She rode and rode as the bed creaked, and the headboard smacked into the wall. We were both getting real close as for the first time she thought she was winning.
I learned my body up and grappled her back. "No!" She grunted back as she opened her eyes and tried to fight back against me dominating her. It took some fight but I flipped her back into missionary and started pounding like there was no tommorow, pulling her hair and choking her.
"Yes! Yes! Ah! Ah! AHA!!" She moaned and grunted "show me whose boss! You wild fucking AH!! That's it! Oh cum inside me! Cum inside me! Cum inside me!! Cum in YESSSS!!!" She let out in an orgasm and I gave a few more thrusts and release the floodgates straight into her pussy. I held that position before collapsing, my balls now drained after a few days of work. Our breathing was even heavier, and I had just inseminated a pirate slut, days after I did the same to her in her night dress, and then our first time at the Ren faire. It fucking amazed me that one fuck in the bushes led to this.
But that is where this chapter ends, for the next one, we start to go above and beyond the next level.