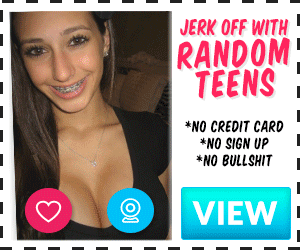 Varun had completed his studies and decided to give her a surprise visit. Archana was a plumpy woman , in her 40s , divorced having her son as the only guy in her life. Archana came home to realise that someone had entered the house and before she could panic , Varun called out on her on surprised her. Archana went numb for a few seconds , ran to Varun and embraced him as tight as she could showering him with kisses. Varun too anticipation of love , just picked up Archana in his arms as she embraced him tightly . Archana was both taken aback and surprised that how without a sweat Varun just picked her up . They both spent they day chatting and gossiping .As Varun retired to his room for the night kissing his mother good night , Archana teased Varun that he doesn't like his mother anymore to sleep with him . Though that was not the case , but Varun just found it awkward to sleep with his mother being so grown up . Archana emotionally blackmailed him to sleep with her in her room and Varun had to give up . Varun was just laying in the room for half an hour , in half asleep state when his mother poked her head in the room to whisper and ask him whether he had slept or not ?.
\———————————————————————————————————————————————————————–
Varun really couldn't make out what she said , and thought she must be talking to herself and decided not to answer. Varun got out of his half asleep state as the door creeked when Rachna entered the room and tip toed to the dressing room . There was dim light in the room , and rachna while facing the her back towards Varun, started to remove her tshirt. Varun's eyes went gape open realising what was about to happen . His heart beat began to rise. In another moment ,as Rachna unhooked her bra and got out of her pyjamas and stood in front of mirror with her back facing Varun , Varun could feel his warm breath escaping his nose and his whole body getting warmed up . Rachna had boobs bigger than he had thought and a round firm ass. Varun was feeling guilty and turned on at the same time , as he got to see the side view of his mother's big assets. Varun felt even more guilty to think that he was so turned on seeing his mother almost naked . With another swift motion , rachna let go of her panties, and the room was filled with the scent of sweaty pussy . Varun knew this scent , he started to have little droplets of sweat on his neck as he was about to go crazy thinking his mother was standing naked right in front of him . Not the first time that had happened, but the first time , he had started to think her as a woman . Varun had gone numb and was trying to calm down , as rachna was humming and applying cream all over body . Varun was trying to digest it . Arcahna wore her nightrobe , came on the bed and as she scooted closer to Varun , and kept her arm on his chest, she was shocked to feel his heart beat going so fast. Archana jolted awake Varun asking him was he alright. Varun acted to wake up by a jolt and thanked her to wake him up as he was having a bad dream .Archana embraced Varun tightly with her hand on his chest, kissed him good night. Varun felt guilty but was back to his senses as he felt his mother's hand on his chest.Upon feeling his mother's embrace and sweet voice , Varun began to calm down and came out of the dirty thoughts and soon drifted off to sleep .
\———————————————————————————————————————————————————————–
The next day , like her routine, Archana woke up early , finished her chores , and as she came to wake up Varun , the first sight she is greeted is , watching him laying on the bed with the rays of sun light gleaming on him , with a mornind hard on . Archana looks for a minute , smiles and thinks about the times , how she had found idea of waking him looking at his hard on so taboo and naughty . As Archana embraces Varun to wake him up ,Varun is very delighted to feel his mother's touch and hear her sweet voice in the morning but the first sight Varun is greeted with in the morning , is cleavage of archana , rushing his mind with the memories of last night. Varun wakes up and goes to bust a pee while archana goes back to the kitchen . As Varun closes the door behind him , he sees , archana's underwear and bra hanging behind the bathroom door . Varun brings his face closer to her bra and reads the tag DD on her bra . Varun is about to take a closer look at archana's undergarments, when he is jolted back to reality by Archana callingh him from breakfast. Varun finishes peeing , washes his hands and sits on the dining table. Varun had thought at night, that things would have gone normal in the morning, but the morning itself started with the taboo thought. Varun was in dilemma in his mind ,how to cope up with it . As he thought of it and looked his mother trying to get out of these viscious thoughts , the next thing Varun sees is Archana bending over in the kitchen . Varun is imagining that thick ass being bent over thinking of what he saw last night . Archana feels like being watched and as she turns around to look at Varun staring at her ass , she smirks and teases him saying " You have become such a mischievious boy" and laughs. Varun's face turns red, and he fakes his laugh and starts to look at his phone.
As both have the breakfast and Archana leaves for office, Varun takes a shower , get ready and fires up his laptop . As the day is passed in the chores, he gets along the day and had almost forgotten about the night.